Thanks to Luka Thor for stopping by for breakfast and checking in on "Mom & Dad" this morning.    This young man, at 26, has wisdom far beyond his years.  He is one of just a couple people (Matt Pohren being another) that I have always been comfortable talking with.  Notice I didn't say talking to.  Both Matt and Luka have good counsel and a perspective that gives me pause to consider.  Rare indeed.
Luka was happy to find out just how content Linda, Jed, & I are with the new direction in our lives.  A genuine, respectful, and caring individual.  He also got a big scoop of Truth with his breakfast.  That enlightenment and understanding only furthered his happiness that we have overcome the obstacles of the last many months.  He found out that we aren't idly sitting around watching Rome burn, nor though are we rushing to douse any flames.  But we are watchful and content to help where most needed.
One place we'll be active is at next week's Grand Blue Mile in Des Moines.  The event was named the USA Road Mile Championships last December.  Linda will be there in her official capacity and I'll be snapping some pics for Nebraska's premiere running blog.  It won't be my first rodeo.
MEN'S FIELD
Leo Manzano
Garreth Heath
Jeff See
Will Leer
Tony Filipek
Michael Rutt
Ryan Martin
Miles Batty
AJ Acosta
Brian Gagnon
Liam Boylan
Travis Mahoney
WOMEN'S FIELD

Ashley Miller
Heather Kampf
Shannon Rowbury
Christin Wurth-Thomas
Kate Grace
Gabriele Anderson
Sarah Bowman
Alice Schmidt
Lauren Hagans
Dawn Grunnagle
Heidi Dahl
Jennie Kormanik
Kellyn Johnson
Meghan Armstrong
Asher Kyger Henry
Priscilla Schultz
Sara Hall 
Geena Gall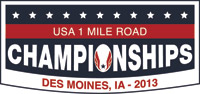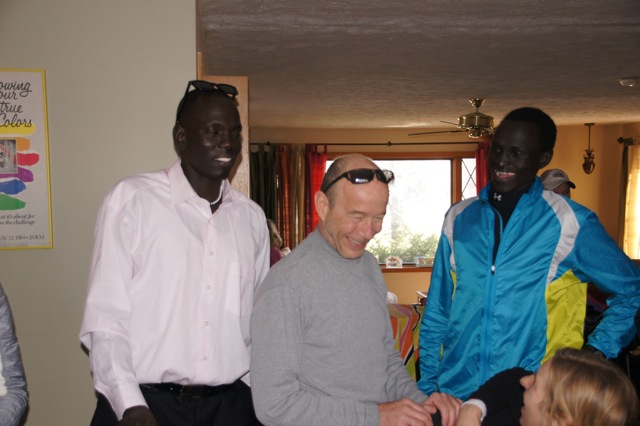 It is all smiles when Luka and friends stop by.  We love him like a son.