I was told recently by one of my former mates that the reason this column is so widely read is because I say what others will only think.  Tengo huevos mas grande!
Leading off congratulating Jerrod Anzalone on his crushing victory at Saturday's Wabash Trace Marathon.  His time of 2:45:35 was more than 30 minutes ahead of the next finisher and was the only respectable time on the men's side.  Women's winner Ashlee Nelson ran 3:26:06 to win her division by nearly 16 minutes.  Yawn.
If you're tuning in today looking for me to rail against the Omaha Corporate Cup, you'll be disappointed. The event's new venue/atmosphere/direction are perfectly suited to the climate of running/walking in Omaha. To those of you that complained about my pushing/advocating for elite level competition,  I know your world is much safer now.  Sure there are a few dinosaurs including Bob Garcia and Craig Christians that will lament the glory days of the race, but we're collateral damage in the softening of our sport.
The competition was certainly there yesterday, well almost certainly.  The front line was packed with Team Nebraska's best, just like the good old days.  I would however have loved to see the Lincoln Running Co. Team's top guns in the mix.  Now that would have been some Real Racing.  Winner Eric Rasmussen (32:23)  and 2nd place finisher Luka Thor (32:51) both broke 33 so the course isn't as slow as some predicted.  The women's times were much slower across the board though.
So it is now up to those that care the most to get together and support a fast and competitive 10K.  Who, might you ask, would host such a race?  The Two Rivers Twosome Couples Run in February now looks to be the flattest, fastest 6.2 miles in Nebraska.  Saturday February 15th, mark your calendar!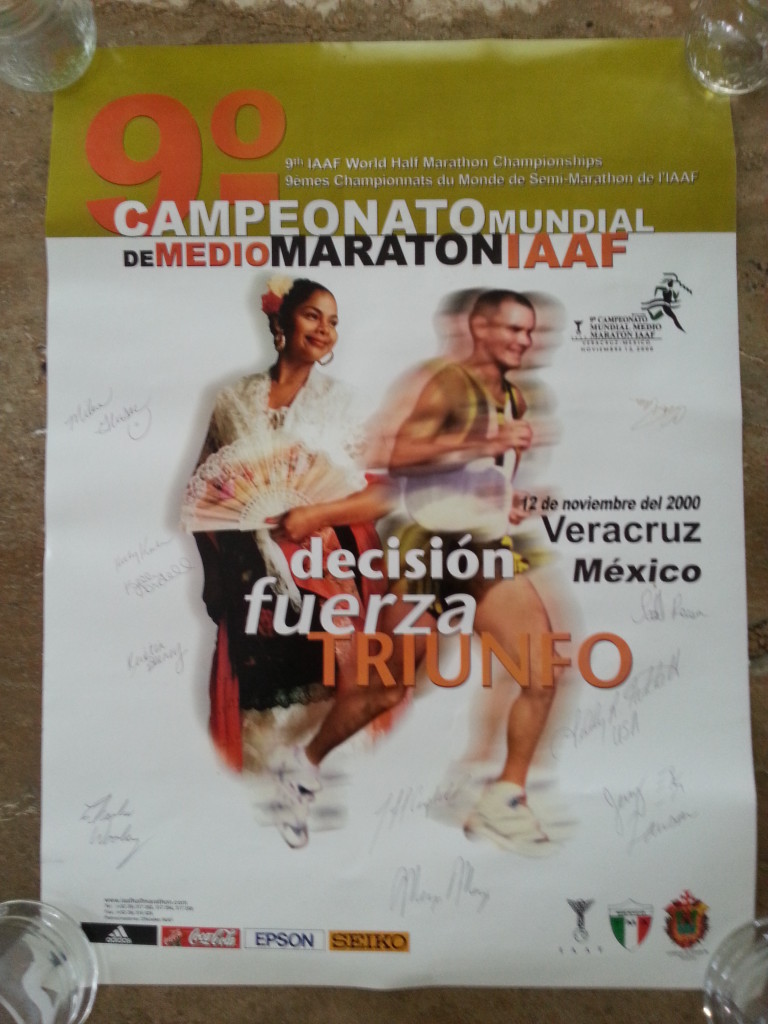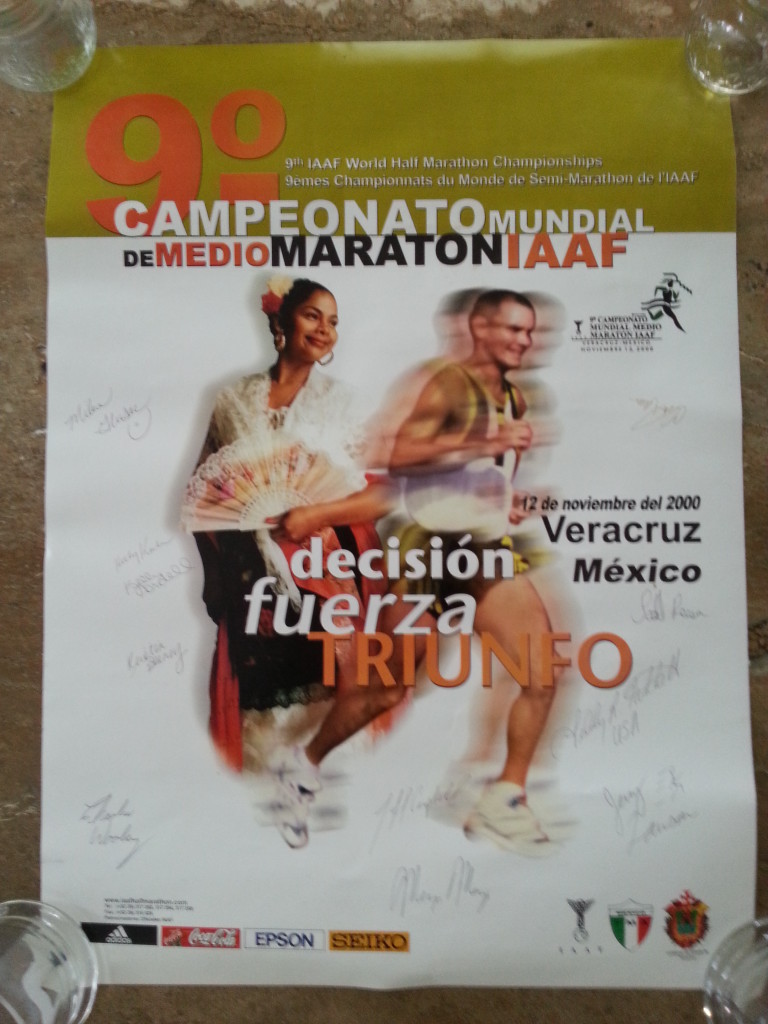 I should have included this, my very first international trip, along with Friday's poster offering.  The 2000 World Championships Half Marathon in Vera Cruz, Mexico.  I was scared and anxious to do a Great Job in my role as U.S. Team Leader.  IAAF President Lamine Diak personally escorted me to the vip dinner the night before the race, things were all better after that.  One photo opportunity I wish I would have taken advantage of.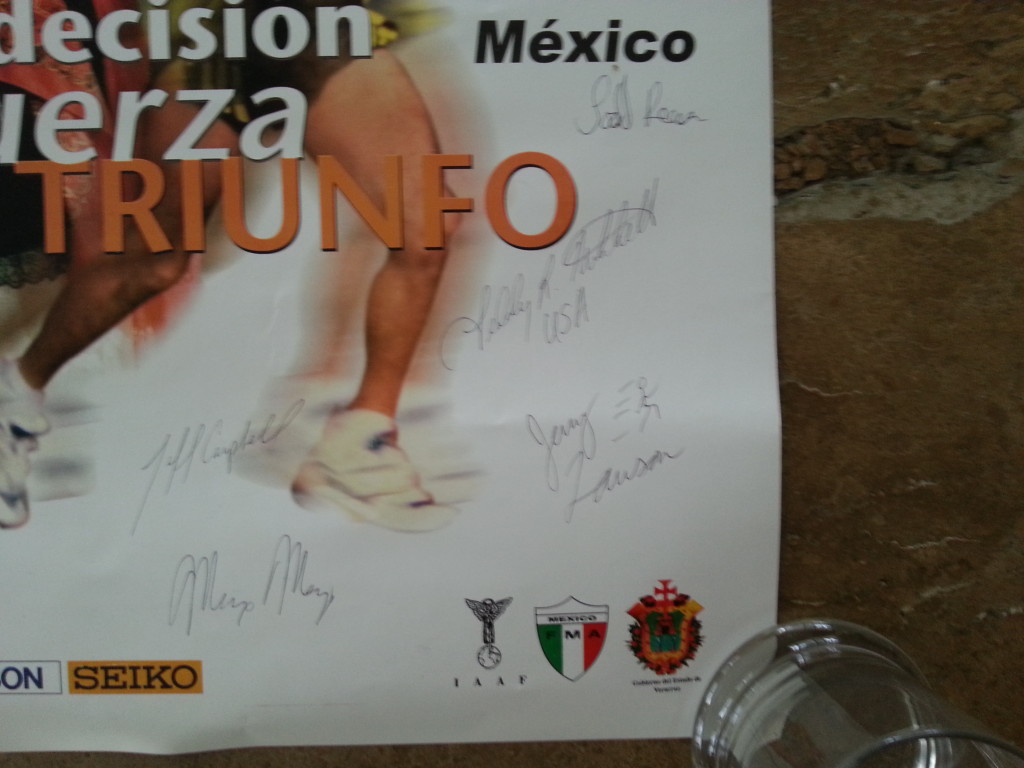 The men's team included former American Marathon Record Holder Jerry Lawson (2:09:35).  And Teddy Mitchell, a legend in elite running circles, both for his talent and his mis-behaving.  Teddy was the only man to qualify for both the U.S. Olympic Trials 10000 meters and Marathon in 2004.  A stud's stud.  Jeff Campbell shows here too, I can say I knew him when he was dating Deena Drossin (Deena Kastor).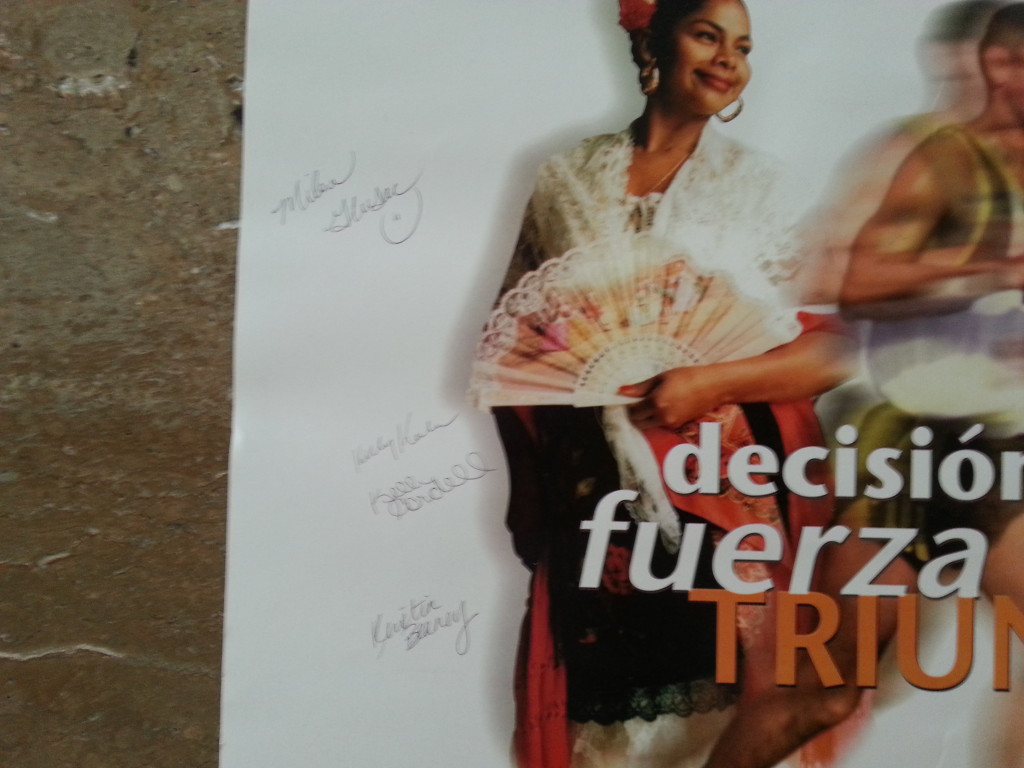 Kelly Keeler has signed just above Kelly Cordell.  Keeler is a Burke graduate, didn't run in high school but turned into one of the best half marathoners in the United States.  We've been great friends for the last 13 years.  Kristin Beaney would later become Kristin Nicolini and be a racing force for much of the double aughts.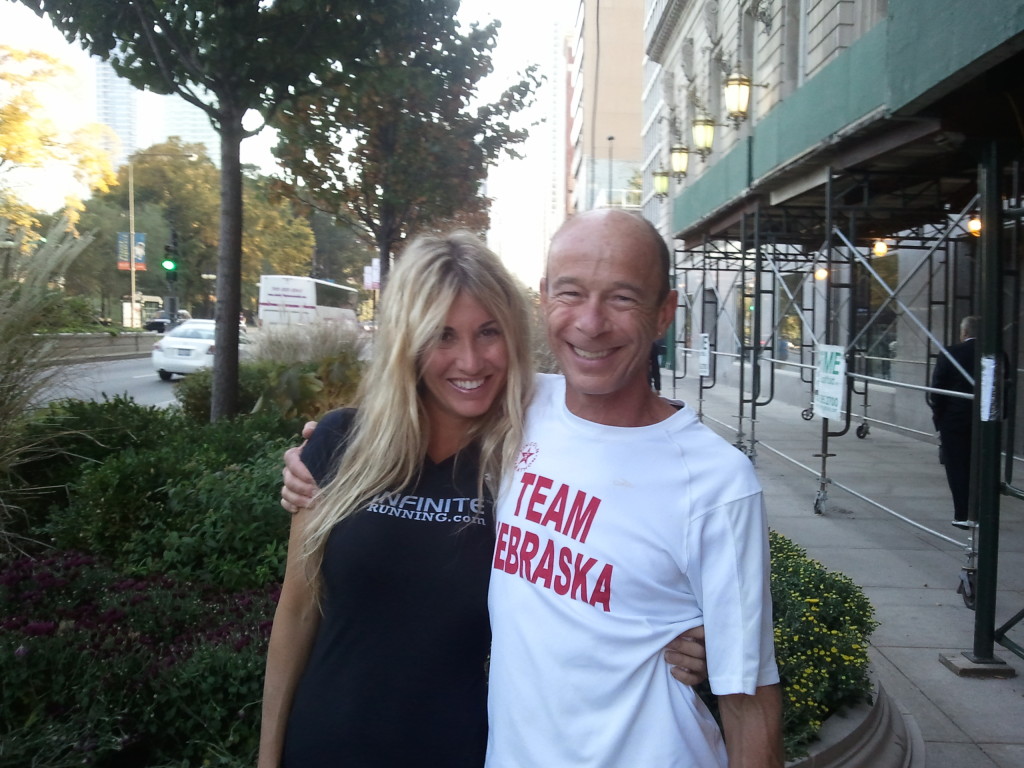 Milena Glusac would finish 10th in 1:13:53 in Vera Cruz, the highest finish ever by an American.  We reconnected here at the 2010 Chicago Marathon.   I hardly recognized her from the skinny little runner ten years earlier but her grip was the same.