Spring springing and birds singing
No snow snowing, big winds blowing
Seedlings popping, work never stopping
Oh what fun at the old Bar None.
The Bar None is an empty palette, we've been eager to get our strokes going.  Our first Spring revealing possibilities of aesthetics and self sustainability.  Hope springing eternal, always the optimist.
I was optimistic about our mates racing this past weekend.  The NRGE Trail Show ventured to Lincoln for the Wilderness Park Run For The Bridges.  Kyle Clouston tackled LRC Racing in the Half Marathon.  LRC masters stud Thomas Woods (42) took the win in 1:24:56, Brian Wandzilak 2nd in 1:25:57, and Kyle next in 1:26:36.  Brian Kelley (55, 1:29:50), Darin Schlake (44, 1:32:52), and Jason Schmaderer (41, 1:32:57) were the next three across giving LRC Racing masters runners 4 of the top 6 spots.   NRGE's Stacy Mangers was 3rd overall female and first master despite losing quite a bit of time trying to find her way after getting lost.  Something that seems to be an accepted theme in trail running.
Our mate Jeremy Morris took the Overall in the accompanying marathon in 3:02:29.  Miguel Ordorica (3:24:15), Todd Nott (3:24:45) and Kaci Lickteig (3:26:06) were the top 4 finishers.
Ben Cohoon took his wildly successful Leprechaun Chase to Des Moines this weekend, Nebraskan's Colin Morrisey (3rd, 32:44) and Cory Logsdon (4th, 32:58) had good showings.
Nebraska Run Guru Elite is proud to announce our newest mate, Shain Kephart.  Shain and I share a strong bond in training philosophies and appreciation for the historical aspect of our sport.  He's also a hell of a lot tougher than you so a very nice fit for us.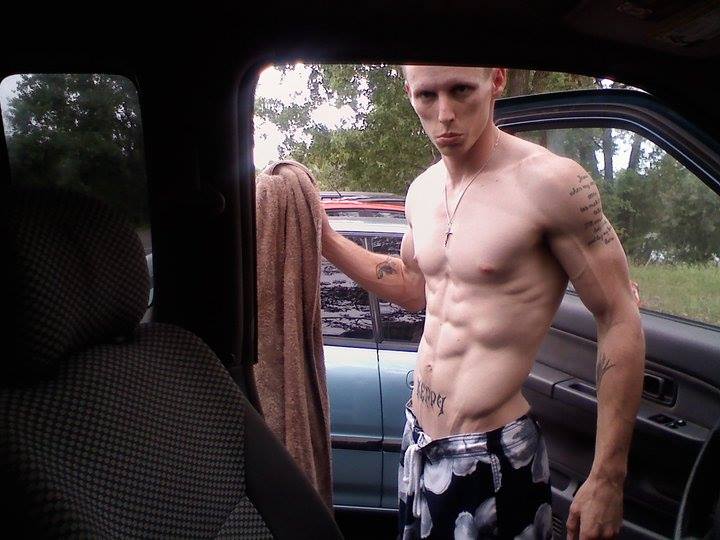 I asked Shain to name the three people on his list to beat this year.  His answer earned him an A+, a hell yes, and a Giddyup!
We also enjoyed the company Saturday morning of one of the top female distance runners nobody knows about (ssshhh! not yet).  A nice run with her giving me the opportunity to Tell The Truth about distance running and racing in Nebraska.   And extend an invitation to join NRGE of course.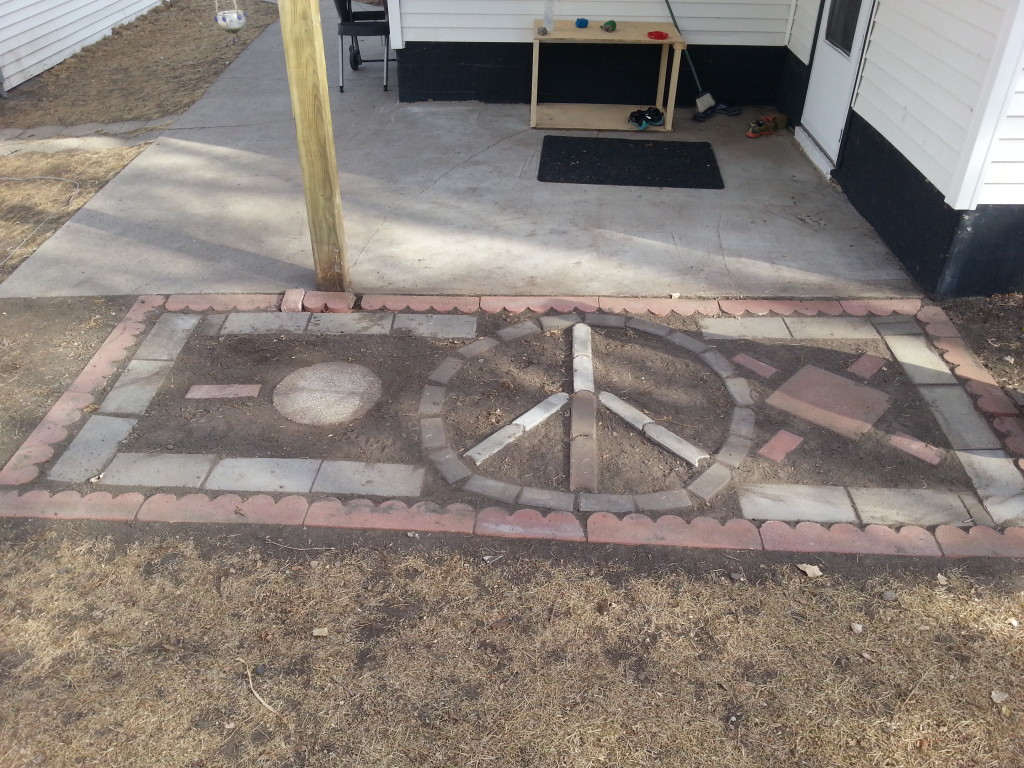 Linda was off Thursday and Friday for Spring Break.  We took the opportunity to take down an old wall/flower box and replace it with this Peace Garden.  Buffalo grass and fresh herbs to come.  Iconography is Left to Right- Bar None, Peace (total nuclear disarmament), and Linda's stylized rendition of a Hopi Sun.  All materials re-purposed from other dismantled on site projects.