I had an epiphany this weekend.  Two ways, as always and of course.    Dealing with myself and with others.  I puzzled if not agonized for two weeks on just how to "build" the first real structure I've ever attempted.  A far reaching limb dropped me from my dad's skill set, he built both the house I grew up in and the one he lives in now, the latter at age 65.   My anxiety stemmed from the fact that I could never match up to his craftsmanship, don't know why I ever worried about it now.  Wishing I would have paid attention when father tried to pass along a lifetime of wisdom to son.  Me too proud and young and disrespectful and know it all to listen.  Thinking my way was the better way only because it was my way.  Ah whippersnappers, whether it be in construction or matters in running, the way of the world to rail against experience and institutions.   The hell with the rules, right?   And then I started this project and immediately realized what I was missing via my childhood dissing.   Maturity now giving reflection that is only gained through years.   This then was my liberating revelation:  Perfect is the enemy of the good.  Eight hours on Friday, another 8 on Saturday and as a result a good coop for my Cornish.  I made plenty of mistakes, learned the hard way, by my own two hands, now full of blisters and splinters.  Had I listened and learned from dad, the importance of being true and plumb and square, (damned rules!), it would have saved me half of the time.  Better late than never eh?
I've expected perfection and adherence to the rules in my recent dealings with the running community.  Have been met fully head on, and disrespected, life's full circle once again, but have now come to realize that good is good enough, for now at least.  Something is better than nothing.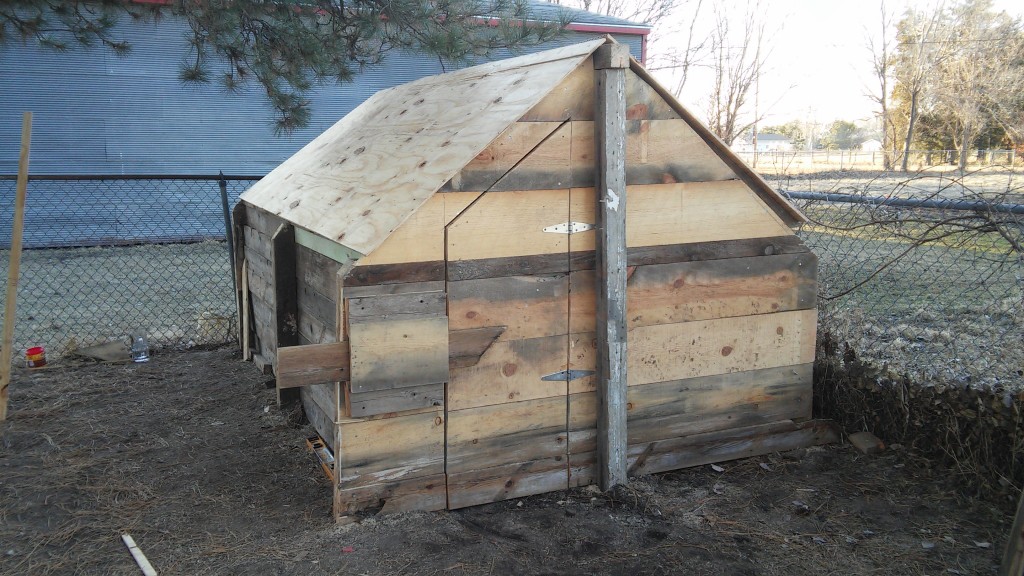 Big thanks to Steve Stender, all the 2 X 6s came from his dismantled deck.  And to John Tully, his 2 X 4s providing strength and stability.  And to Bill Weeks, his 2 X 12s of ponderosa pine completing the rustic appearance of this fully repurposed, insulated and functional coop.   Critter and varmint proof.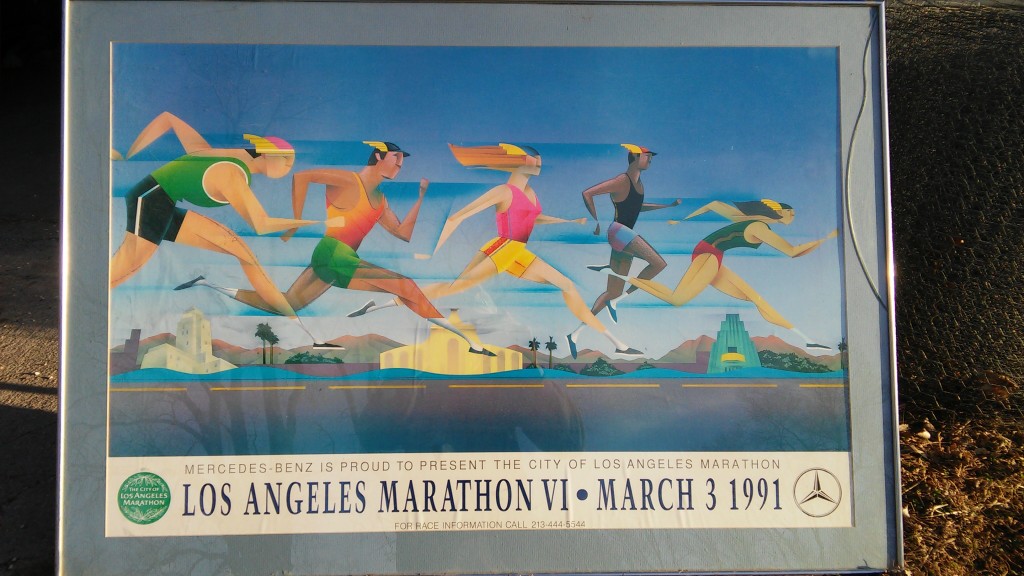 One of my favorite running posters, now 24 years old.  The Art Deco influence, the dynamism, the vivid colors.  Congratulations to Mike Morgan on his 3rd overall at yesterdays edition, potentially earning him yet another spot on a USA World Championships Marathon team.
Locally the Blarney Stone 5K and Shamrock Sprint 5Ks were held this weekend.  No significant times to report, 60 plus year old Bob Garcia taking the former and Tim Meyer of South Dakota the latter.  Average time at the Blarney Stone was 32:21.  And at the Sprint, 31:05.  In Lincoln the Wilderness Trail Runs hosted a full , a half, and a 10K.  El Jefe won the 10K in 36:28 as part of a 30 mile run.  Jeremy Morris was third in the marathon in 3:17.  Tim Langdon was credited with the win in 2:36, I'm calling bullocks on that.  Tim is a good marathoner with a mid 2:40 personal best, no way in the world you run a 9 minute pr on those muddy trails, or beat Jeremy by over a half hour, but hey, what do I know?  You tell me kids.