All the work has been done.  Galvanized conduit bent into hoops.  Sandbags filled.  Six mil greenhouse film measured and cut for each raised bed.  Trial run successful on Wednesday night, set them up in the 35+ mph winds in fact.  Didn't cover things last night though.  White frosty blanket greeting me and the paper this morning.  Despair?  Nope, hope!  All my varieties were selected for cold weather heartiness.  Runners are different than collards.  And a teaching moment for Kevin Joerger.  Our sunny Southern California transplant is getting ready for his first taste of Nebraska winter.  Keep things covered!
Sometimes Craig Christians has a gem, here's his skinny on Bob Garcia's Corporate Cup prowess:
1983- 2nd
1984- 2nd
1986- 1st- 31:17 @ age 30
1987- 1st- 31:31 @ age 31
Broke 32:00 Six times including 31:52 at age 37.
I got ahold of my old buddy Joe Melanson yesterday.  Medial meniscus surgery scheduled for next week, he'll miss his opportunity to race Omaha's legend.
Good luck to everyone racing everywhere this weekend.  If you Lace 'Em, Race 'Em!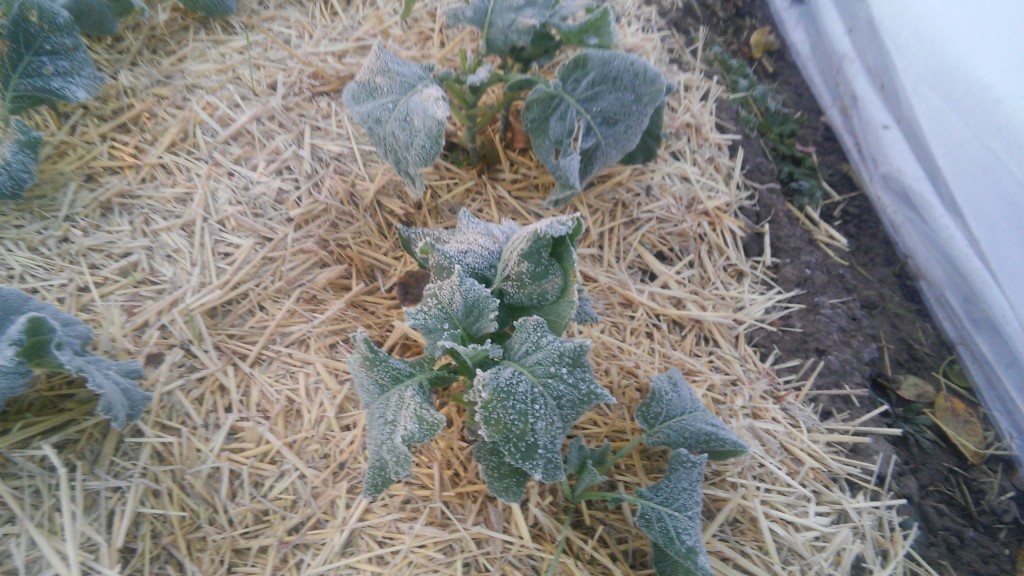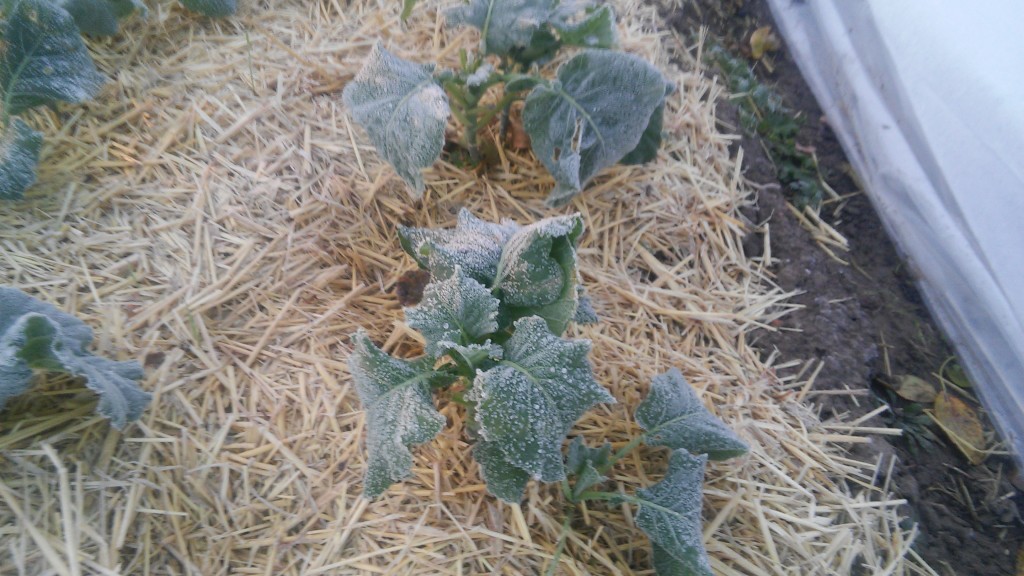 Champion Collards not only tolerate a frost but, like me, actually sweeten with a little nip.