Take a look outside this morning.  Finally a good, big and happy snowfall.  Looking out my window I see a bunch of runners.  Shorts and singlets and spikes, that's it.  That fella over there nearly browned out in mud, another's bare legs pink as a Maine lobster.  And him with the sanguine rivulets showing the closeness of competition.
Real Runners Love Cross Country.  A good place here to acknowledge one of the earliest influences of my own running career.  Craig Virgin grew up a couple of years (Track and Field News HS Athlete of the Year 1973) before and a couple hours south of me.  Still holds the Illinois Boys HS XC State Record of 13:50.6 set in 1972.  Craig ran 8:40.9 for two miles to break Steve Prefontaine's national record of 8:41.5.  Ran 27:29.16 for 10000 in 1980, the second fastest time in history when recorded.  Two time IAAF World XC Champion.  That's the one that I admire the most.  World Champ.  Twice.  Dig it.  When the United States had No Fear and Big Balls.  I'd suggest before a large majority of you readers were no more than a twinkle in your daddy's eye.
It's the one in a generation that you remember.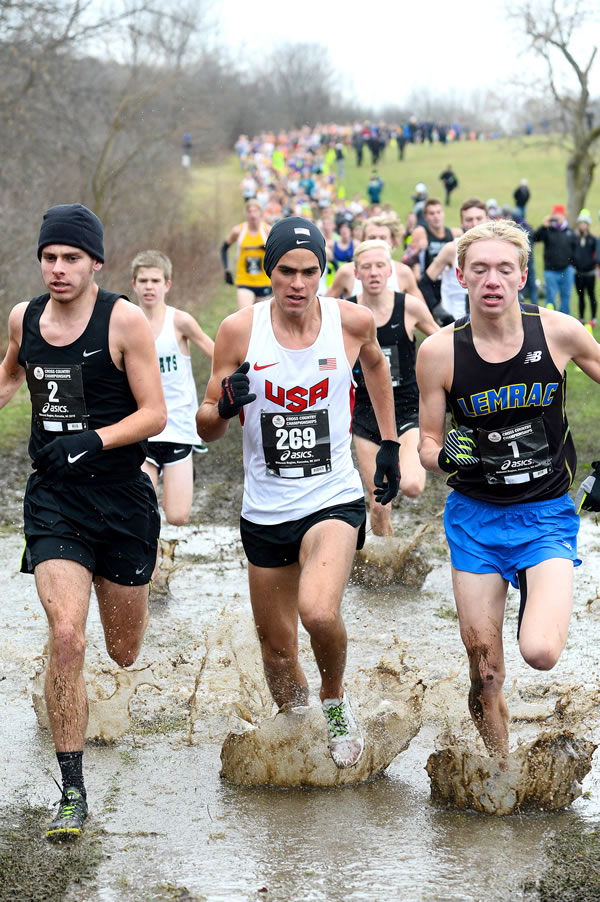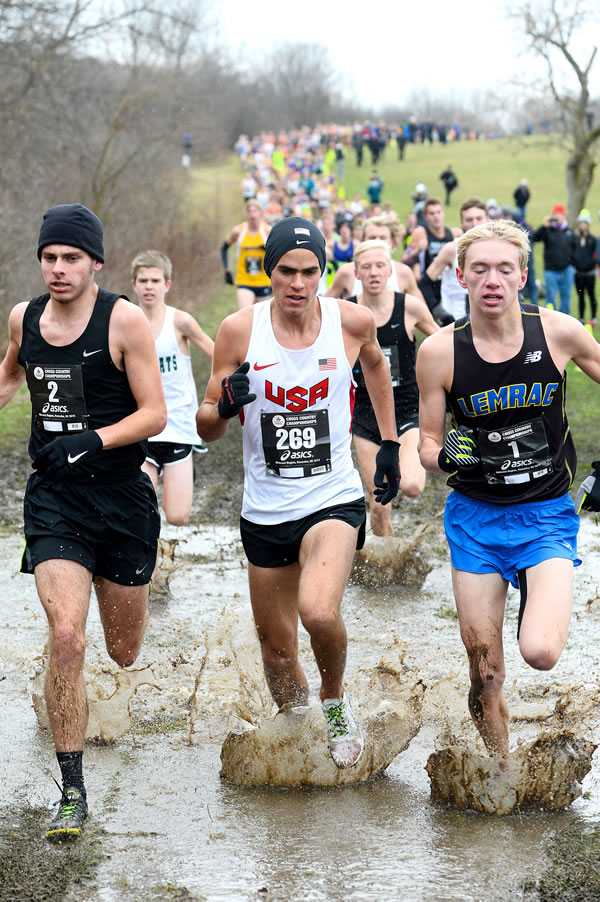 A hero in the midst.  Seth Hirsch just off the front trio.  In the mud, nothing like cross.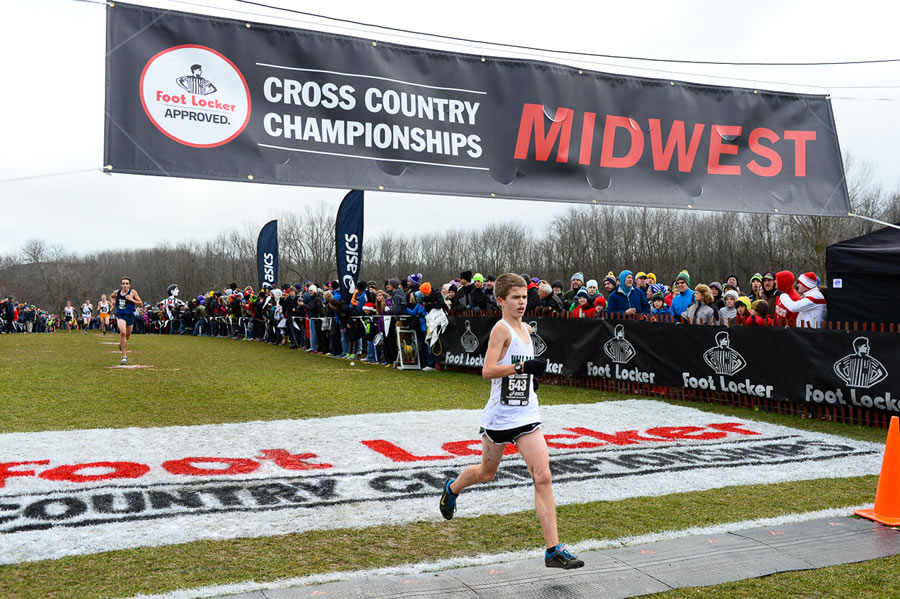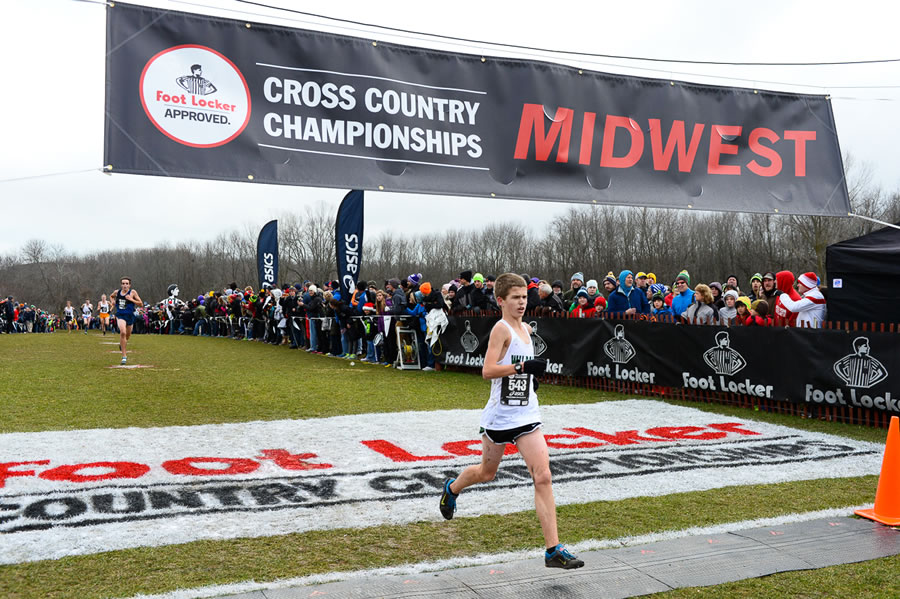 The top four runners all broke 15:00 .  Jonathan Davis, Oakwood IL (14:57.0), Paul Roberts, Longmont, CO (14:57.7), Ben Veatch, Carmel, IN (14:57.9), Andrew Jordan, Pataskala, OH (14:59.1).  Next was Brayden Law, Fort Wayne, IN (15:03.2).  And in 6th overall is Seth  Hirsch (15:11.3).  Congratulations to Coach Johnston and young master Hirsch!