I've run the fence line a dozen times and more.  We now have 55 hens clucking around the Bar None.  One in particular pitches me fits.  She finds some narrow gap and squeezes through, spellbound by the draw of swiss chards and more.  I've got to sprint to fetch her several times a day, not the pecking but the scratching I'm trying to control.  She keeps pushing her luck and Houdini will end up in the stock pot.  The way of the farm.
A is for asparagus.  First thing to pop up in the spring.
B is for Boston.  First among American Marathons.
C is for catch them if you can.  Sam Runde turned in a nice 4:58 mile for Beveridge Middle School.  The 8th grader already owns the school record 4:55 set as a 7th grader.  I'll start with Sam and Jackson at the end of this month and am looking forward to it!  Linda's nephew Noah Kunasek, you can't catch him if hurdles are involved.  The only Bohunk at Burke to run the sticks, as a sophomore he has top finishes so far this spring.  Same cat can do a standing back flip, auntie Linda's gymnastics chops not far from the tree.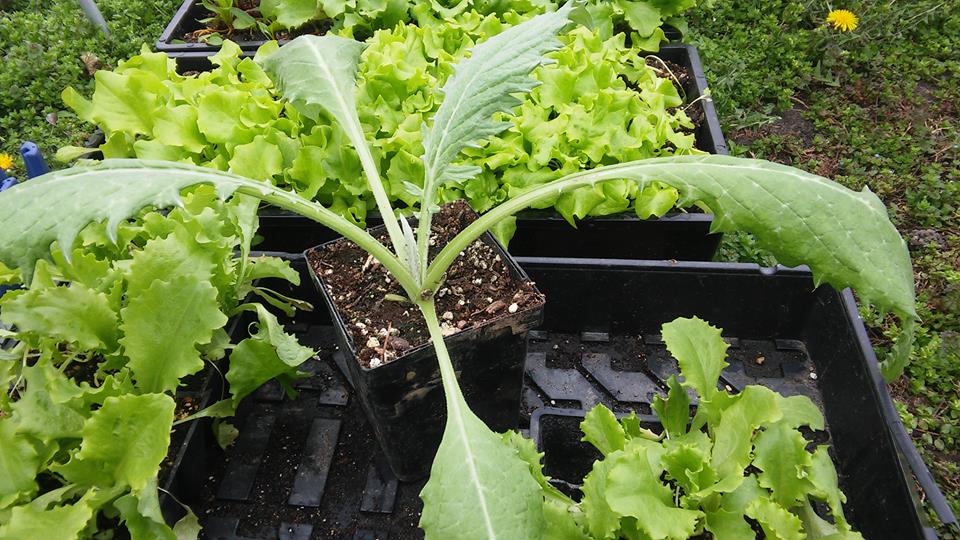 A is for artichoke.  I'm trying to grow these delicacies for the first time.  A is for always something new at the Bar None!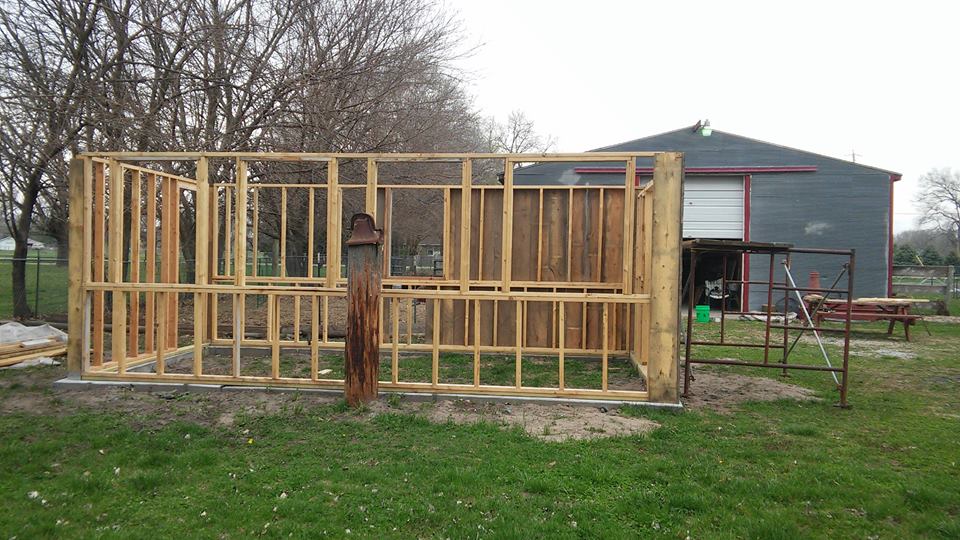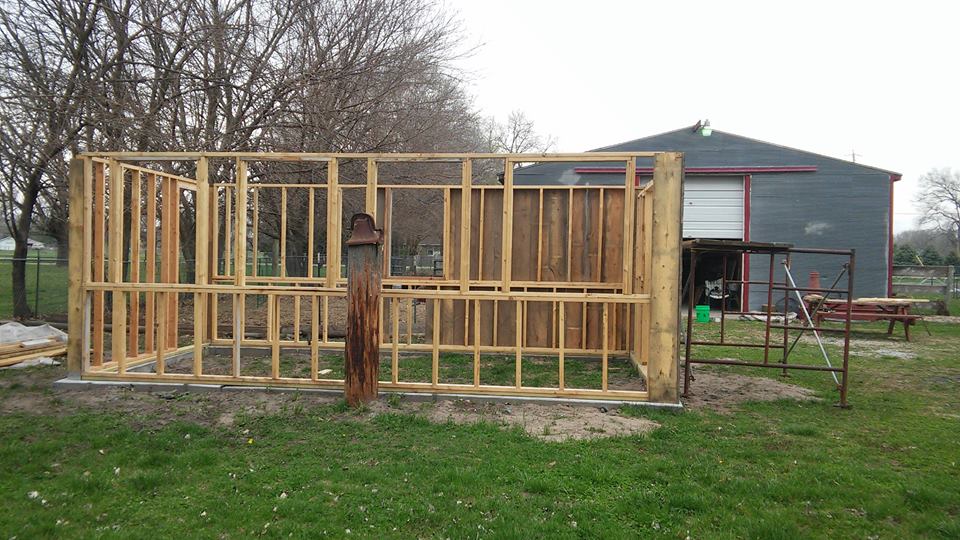 Continuing progress on the potting shed.  Symbolic "liberty" bell spot on.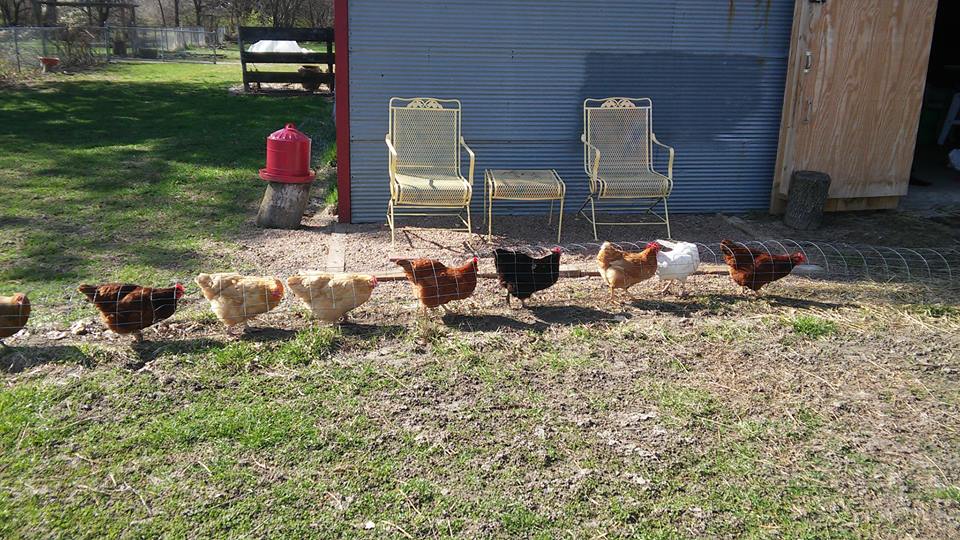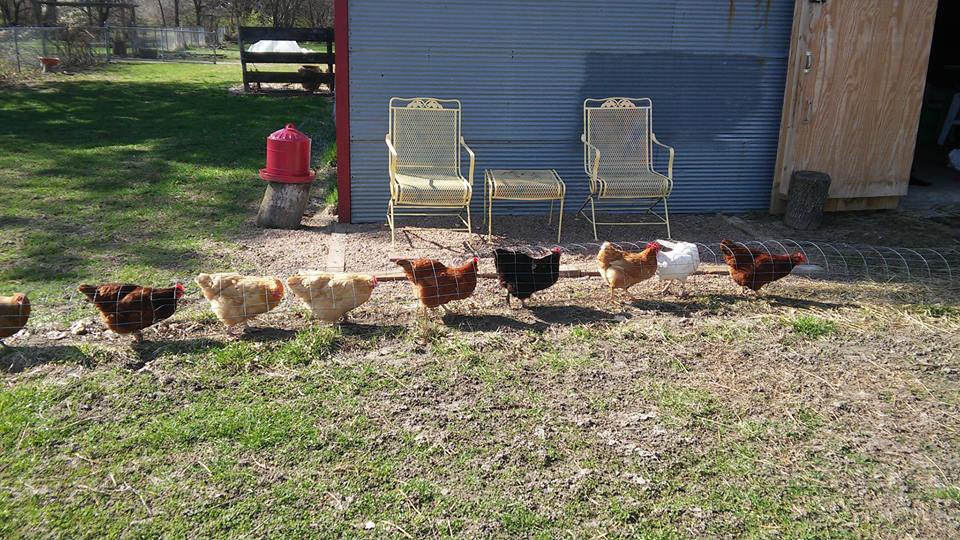 The ladies "tubing" between yards, pasture raised hens happy, happy, happy.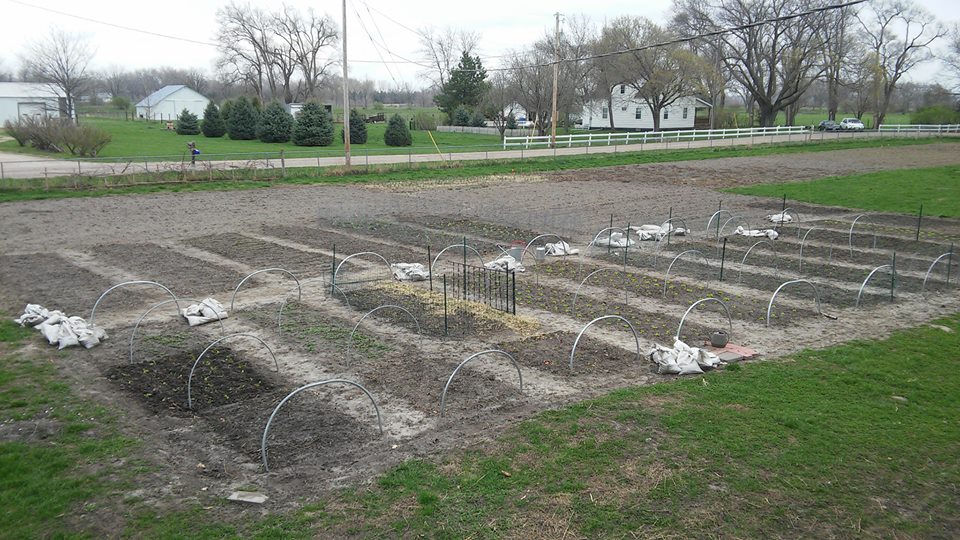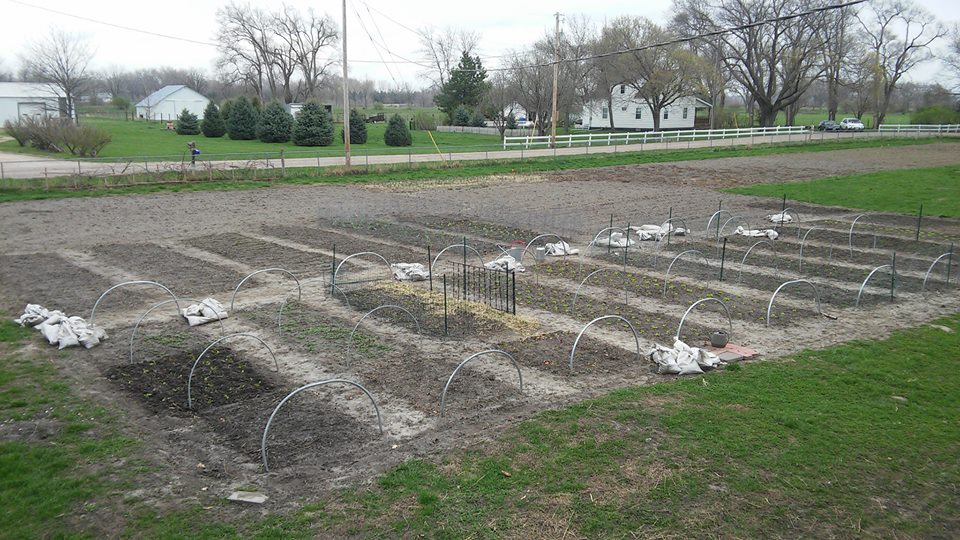 The main garden is now 16,000 square feet of best organic practices.  Patchwork quilt of cold weather hardy greens, sweet peas, carrots and beets, potatoes and radishes already in the ground.  Peppers, eggplant, tomatoes seedlings under the lights.
Hope your training is going your way!