We're trying to get the final things moved out to the Bar None.  Movers were here yesterday and I've got to give some big props to Flat Rate Movers.  Two young studs, Tyler and Rich, sprinting up the 3 flights of stairs after every load down.  I encouraged both to run Trek to the Top next February.  Packed, moved, and unpacked in 3 hours, they wore me out just watching.  A few remaining dishes, clothes, and lastly this computer equipment.  HughesNet is coming out tomorrow to hook up internet.  They join the Dish Network, Knudsen Propane, Scotts Well & Septic, and Papillion Sanitation as replacements for services I had grown accustomed to.  Country living.
But having spent our first night in the country I don't see ever moving back to town.  A leisurely jog and walk with the dog last night, under open skies, zero traffic or distractions, only the sunset and dusk denizens for company.  Hard to beat that.
Looking very much forward to doing some training on these flat roads.  The closest hill is the climb out of the Elkhorn River Valley and that is formidable.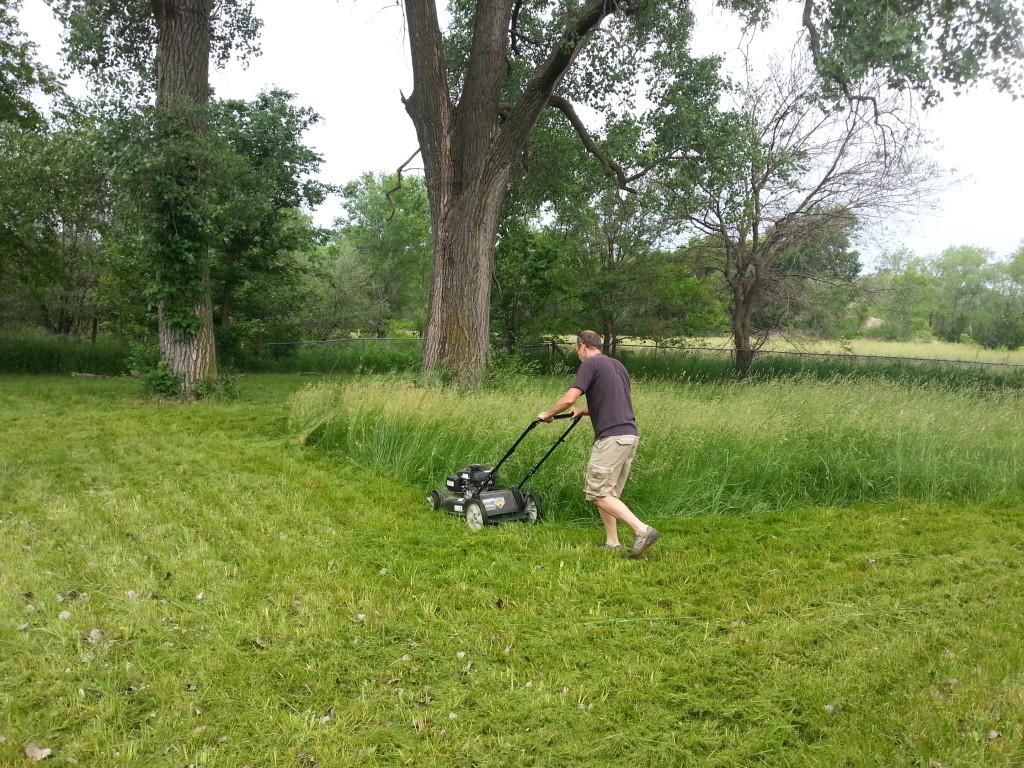 If anyone has a Ford 8N or 9N, or maybe a Kubota, I'm intersted!  I mowed over an acre of this tall stuff with my push mower, nearly 10 hours over two days.  Plans are to mow a path/trail around our brome grass field, should be near to a quarter mile "track".
What a wonderful Father's Day surprise I got!  My dear sweet Allison home for a break from the Oregon Coast Culinary Institute.  She cooked us supper and that was just so much icing on the cake.  Our final meal in the apartment, yum.