Congratulations to my boy Luka Thor on his win at Saturday's Bill Seymour Half Marathon.  And also to Ashley Miller who showed that Real Speed trumps all.  Her move way up to the half from her 1500 ways translated to the $500 for first overall female.
I've added another cat to NRGE.  Jerrod Anzalone had contacted me a couple of times expressing interest, he finally made it over for a run this weekend.  After the interview process I was still unsure of his jib.  I mean, after all, this guy is Really Nice.  A self coached runner (student of Pfitzinger and McMillan though) he debuted at 2:55 in Lincoln.  Its his potential that got him on the team.  And his juevos. Repeated contacts and a drive out shows me he's serious.  After running with me and getting both barrels he didn't flinch.  He fully understands the program and is ready for it.
Cranked out a tough 13 miler yesterday with my amazing Linda.  First 6.5 at casual and conversational pace, the second half spent hammering each other, Real Training, just like the good old days.
And now a few of my favorite programs: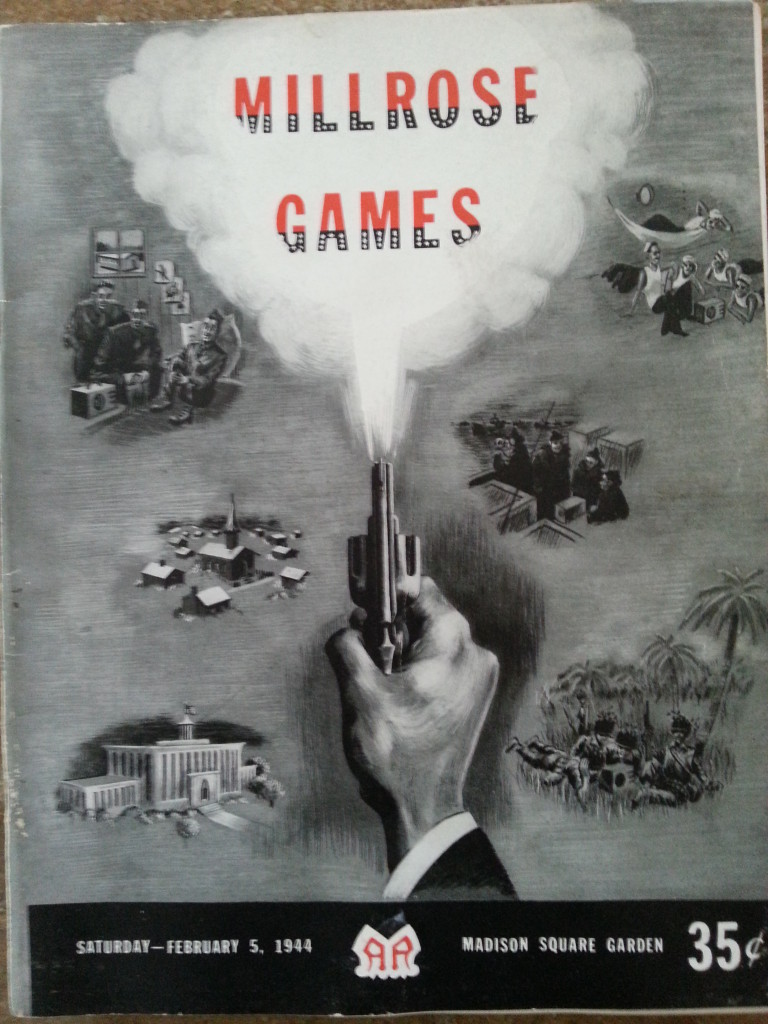 The 1944 Millrose Games.  Check out the military themed cover art, reflecting the times.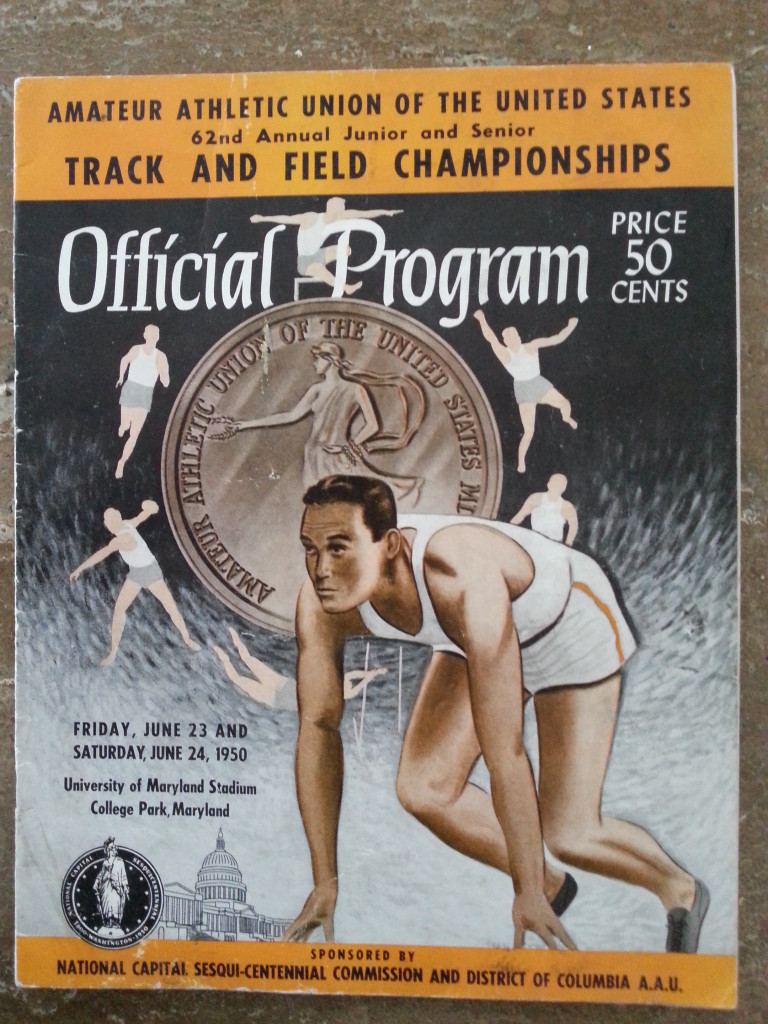 The 1950 AAU Championships.  The Amateur Athletic Union was the precursor to The Athletics Congress (TAC) which would become USA Track & Field.
The 1955 AAU Champs held at beautiful Folsom Field in Boulder.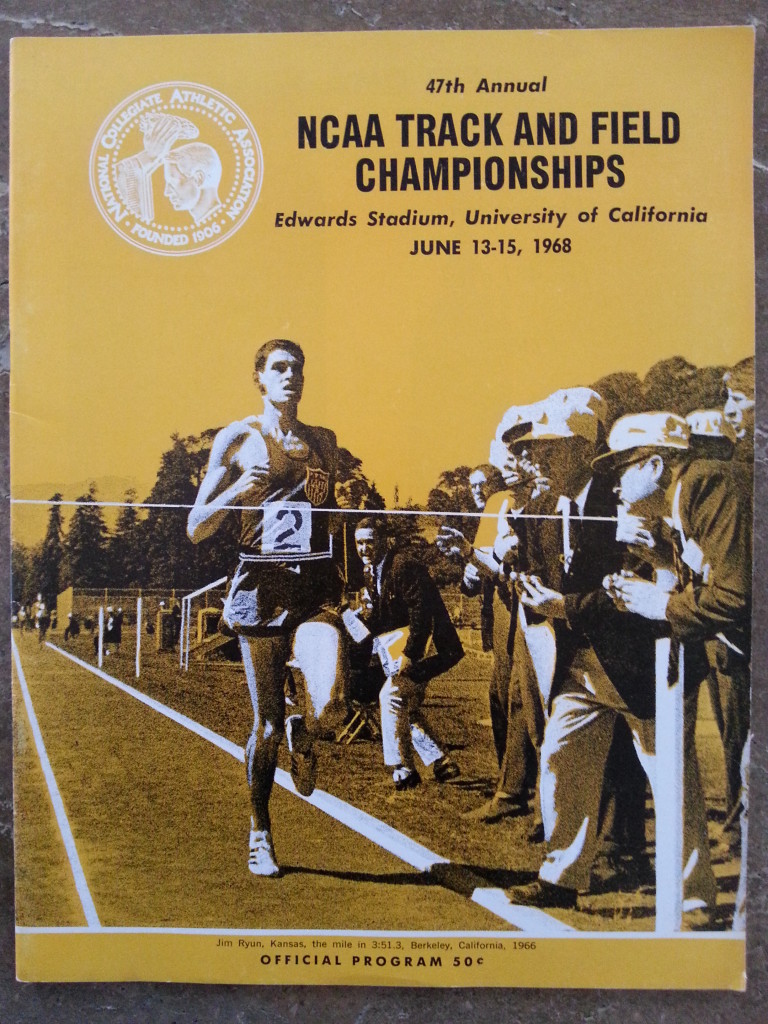 Jim Ryun adorns the 1968 NCAA Championships program.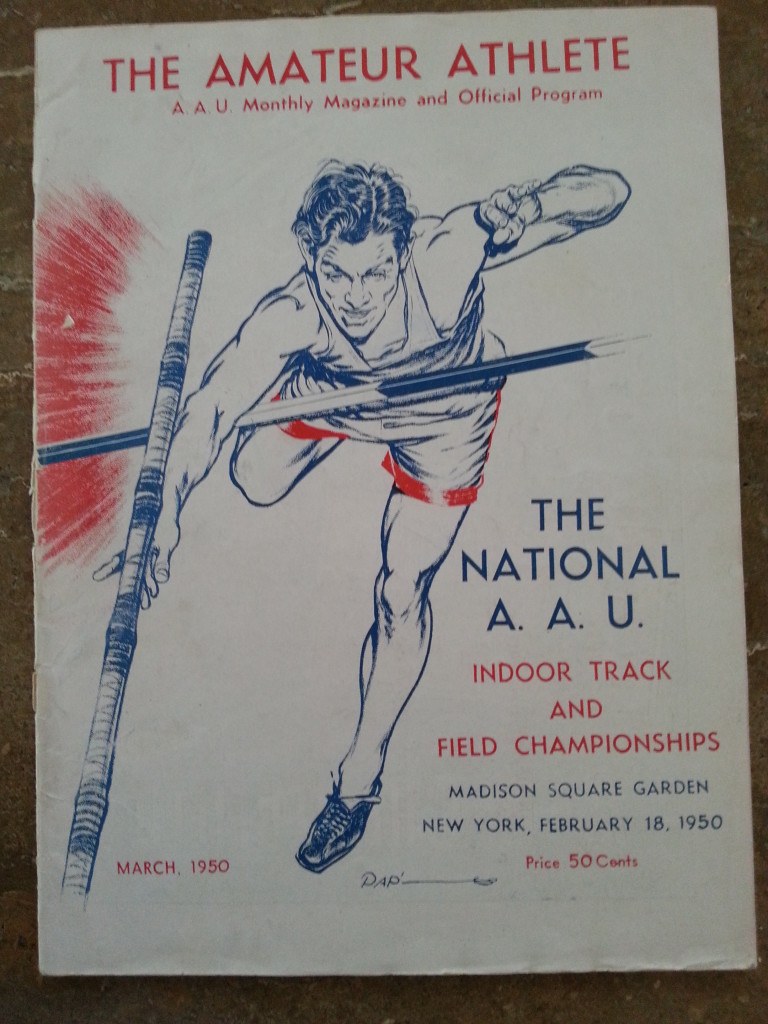 And back to 1950 with the AAU Indoor National Championships.
I've got dozens more of these, including Olympic Trials and Olympic Games and will delight in fetching a few out occasionally for your inspection and approval.