Two words I'd like for you to ponder, Potential and Excellence.  One is a road, the other a determined destination. They both are a bridge.
Anyone and everyone can be on the road to their own personal potential.  Astute readers know that I speak to the very heart of potential development, regardless of ability.  They are able to garner the occasional nugget of wisdom that applies directly to their training and racing.  They understand that running, this most basic of human activities, can bring rise to some of the most complex emotions.  And I'm thrilled that so many of you check here to see if there is something to be gained or learned in the dealings of athletic dreams.  Achieving personal potential is achieving personal excellence.
But its all relative.  Real Grandeur is reserved for only the top .001%.  And that ain't us folks.  Completing a training run may be fulfilling but knocking out a really dirty, nasty workout goes way beyond fulfillment.  Getting from point A (the start) to point B (the finish) may be rewarding, but being the first across the line is exhilarating.  Those that are Really Excellent should be recognized and respected, even revered, instead of reviled.
The rest of us can still bask in the glow of our own personal excellence, as long as we have developed our own personal potential.
I received an email suggesting I correct my comments on the women's race results from the Omaha Corporate Cup.  The official results list two females that ran 34:19 and 34:20, I didn't bother to include them in my coverage.  When called to the carpet I mentioned that it was not possible that two women would run that fast and I wouldn't know them, especially if they were sisters.  But then I thought for a moment, "hey, maybe you are wrong once."  So I checked with the results guru and sure enough I was right, the two women were transposed from the 2 mile into the 10K results.  As always I appreciate and encourage feedback from the gentle readers.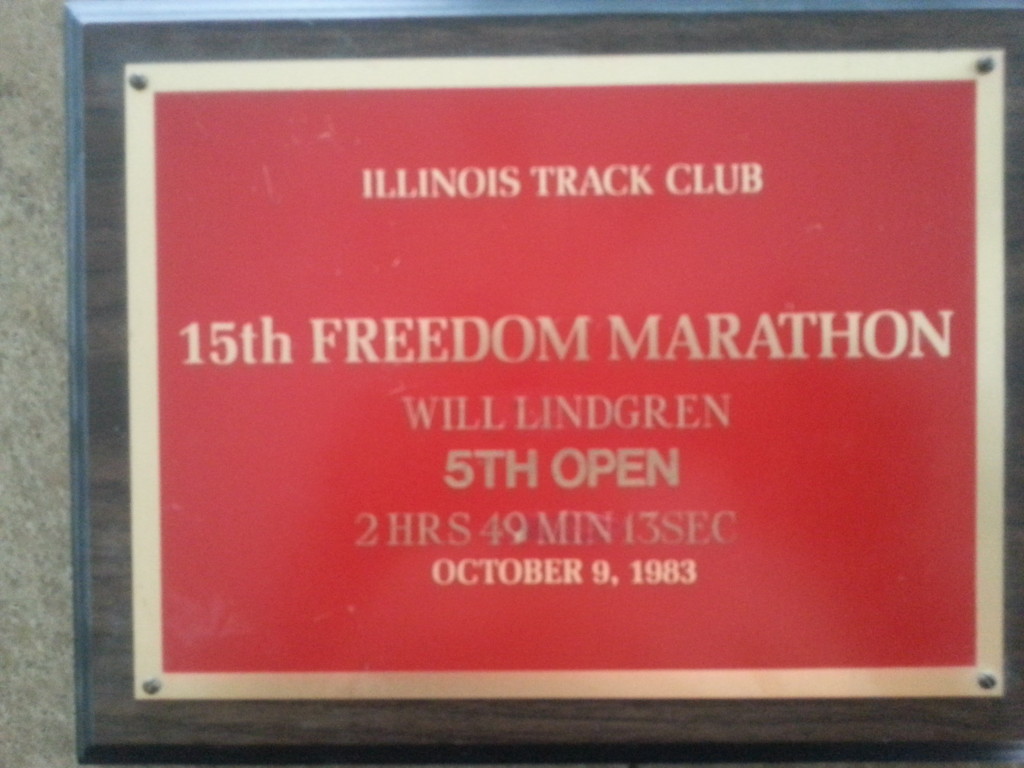 I thought I was pretty excellent back in 1983.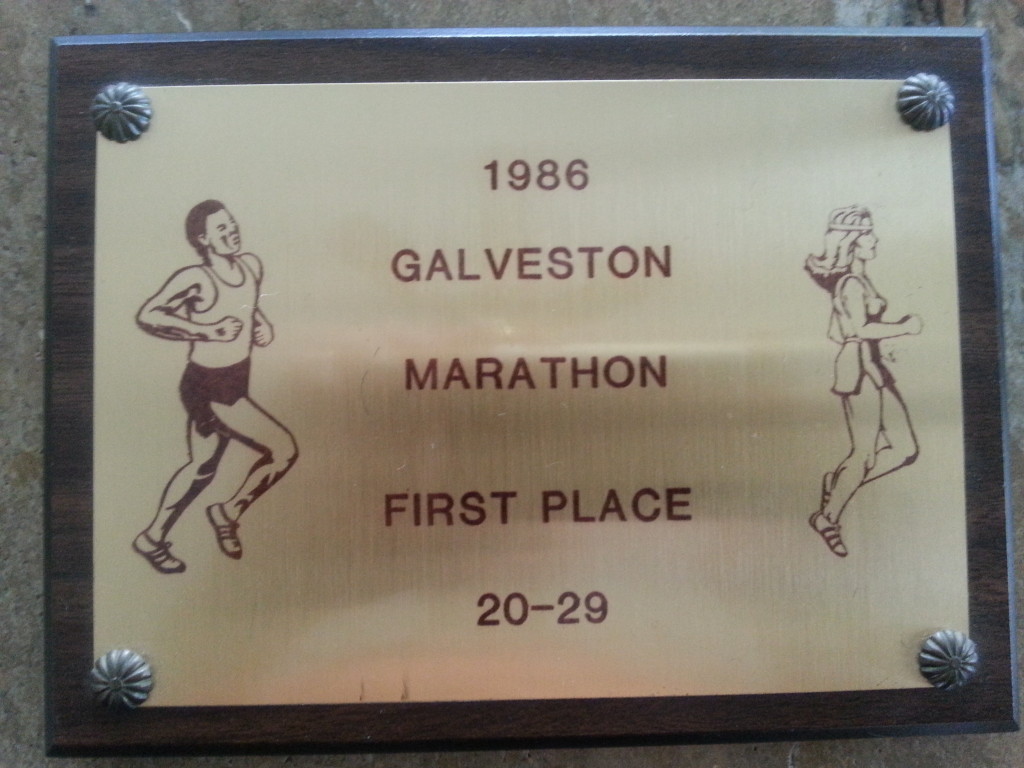 First in the 20-29 age group and 2nd overall in 1986.  Still feeling quite cocky.  I would never win a marathon outright.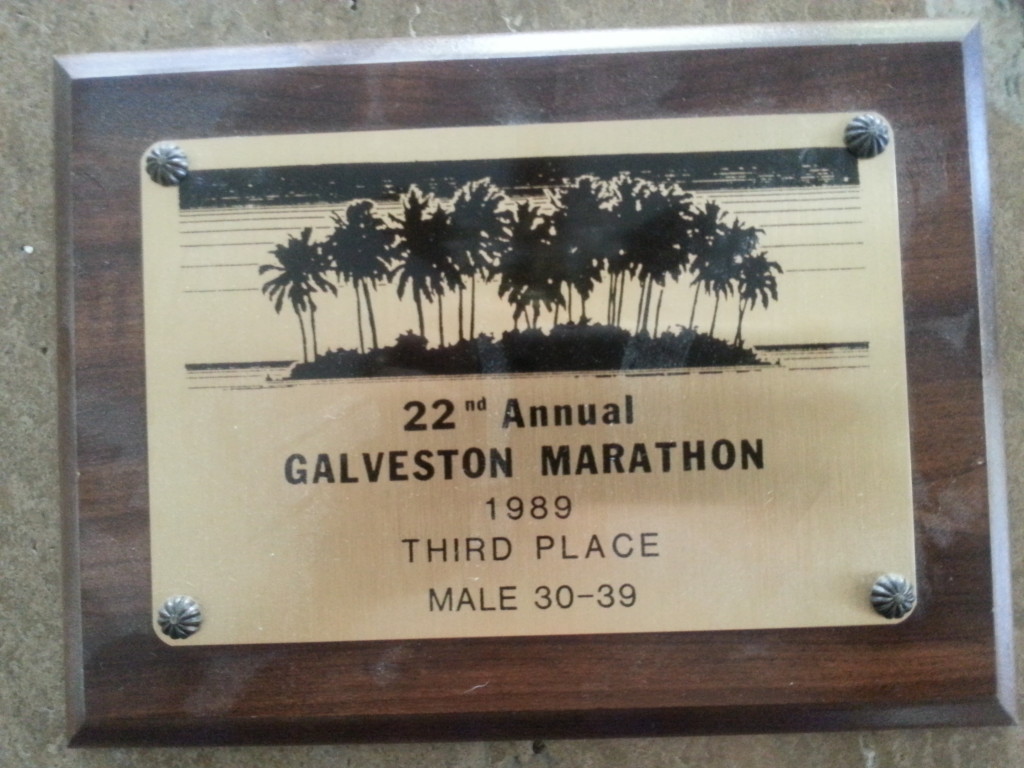 As I matured I realized that excellence is relative, that perceived exertion does not substitute for Real Excellence, but is still Real nonetheless.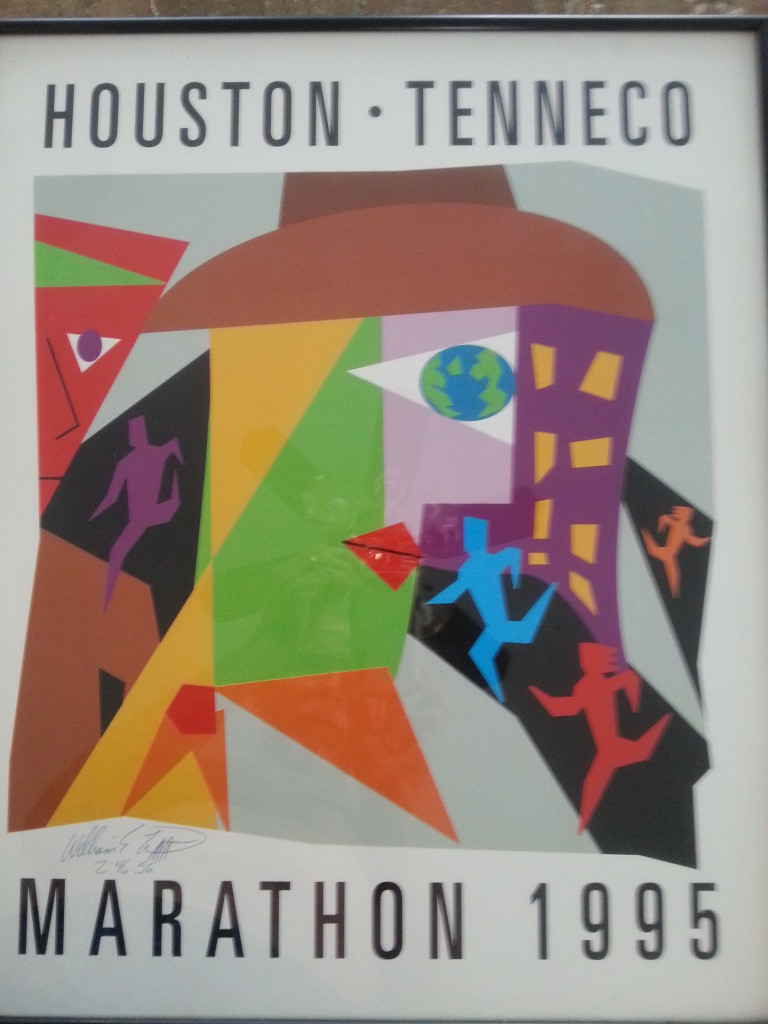 My personal potential and personal excellence finally merged at the '95 Houston Marathon with a modest 2:46:56.  My pursuit of marathoning excellence lasted nearly 12 years.   I would run the 100th Boston in 1996 and then retire from competitive marathoning for the next 13 years.