A few pics to cheer up your Friday morning!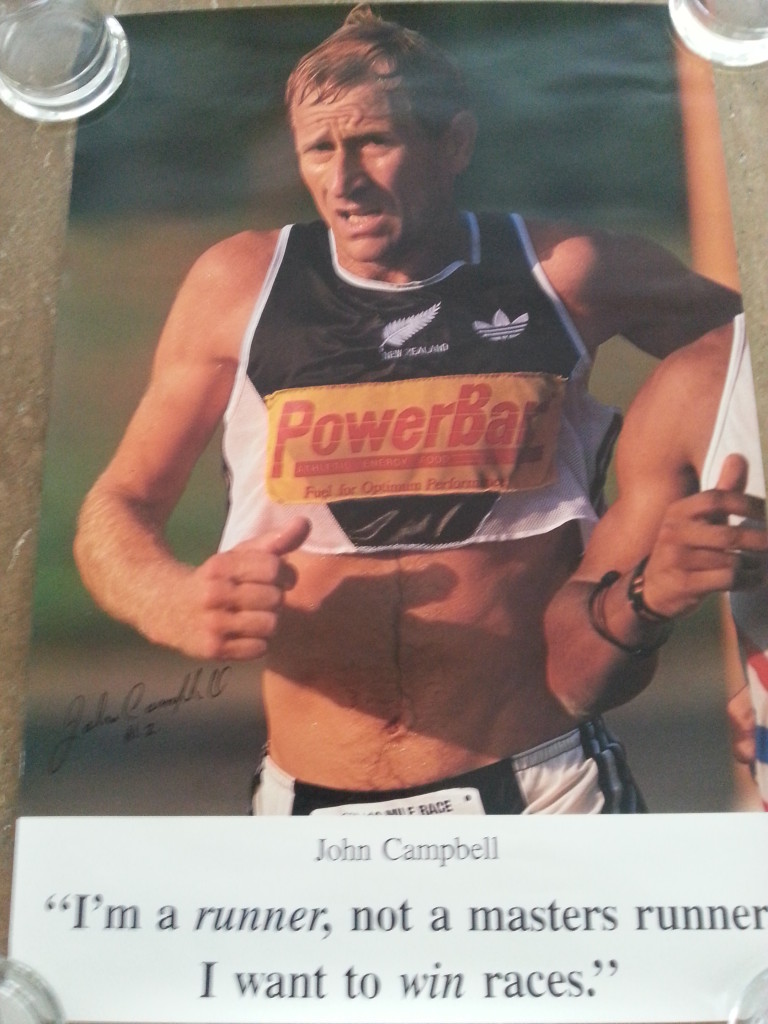 John Campbell of New Zealand ran 2:11:04 at the 1990 Boston Marathon.  As a masters runner!  And he was Clean as a whistle.  It was nice of John to send me this autographed poster.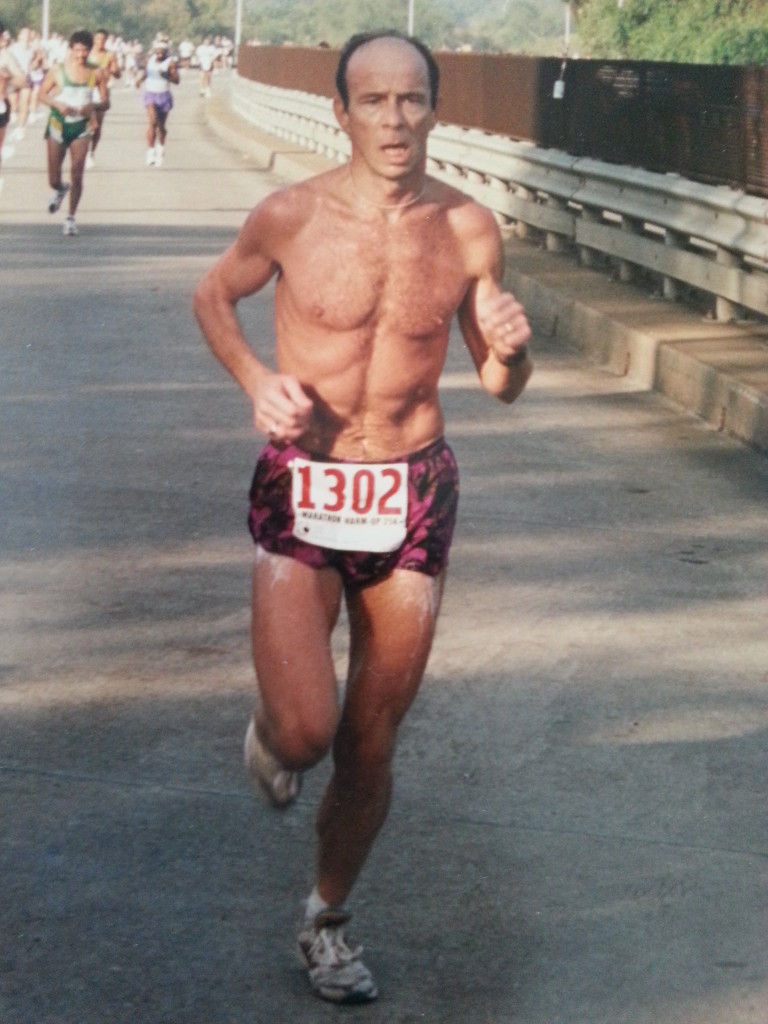 I kicked some butt in the 1994 K-Arts Classical 25K in Houston, running sub 6 minute pace.  25K has revealed itself as my sweetest spot in racing.  I was Lean and Mean and Clean and still am!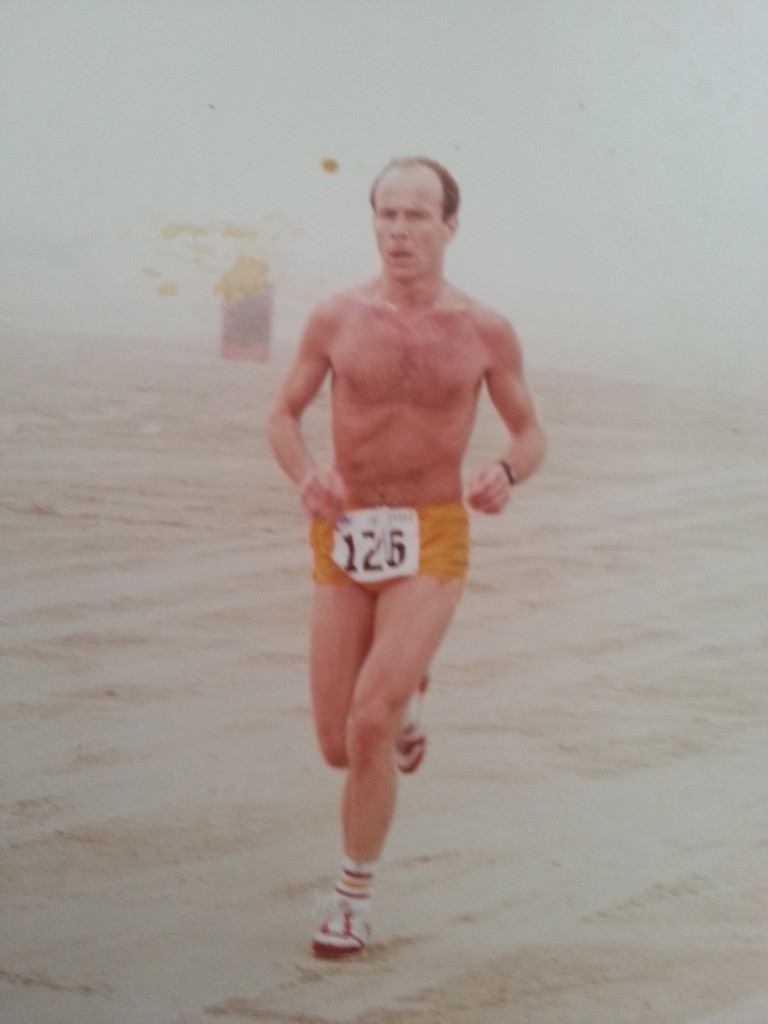 Nine years earlier I led the first 20 miles of the 1985 Galveston Marathon before succumbing to the heat and humidity.  One of half a dozen marathons I've DNF'd.   A 5K stretch of the race was run on the beach.  Notice the Nike American Eagles, less than 4 oz. each!  And a study in Perfect Running Form.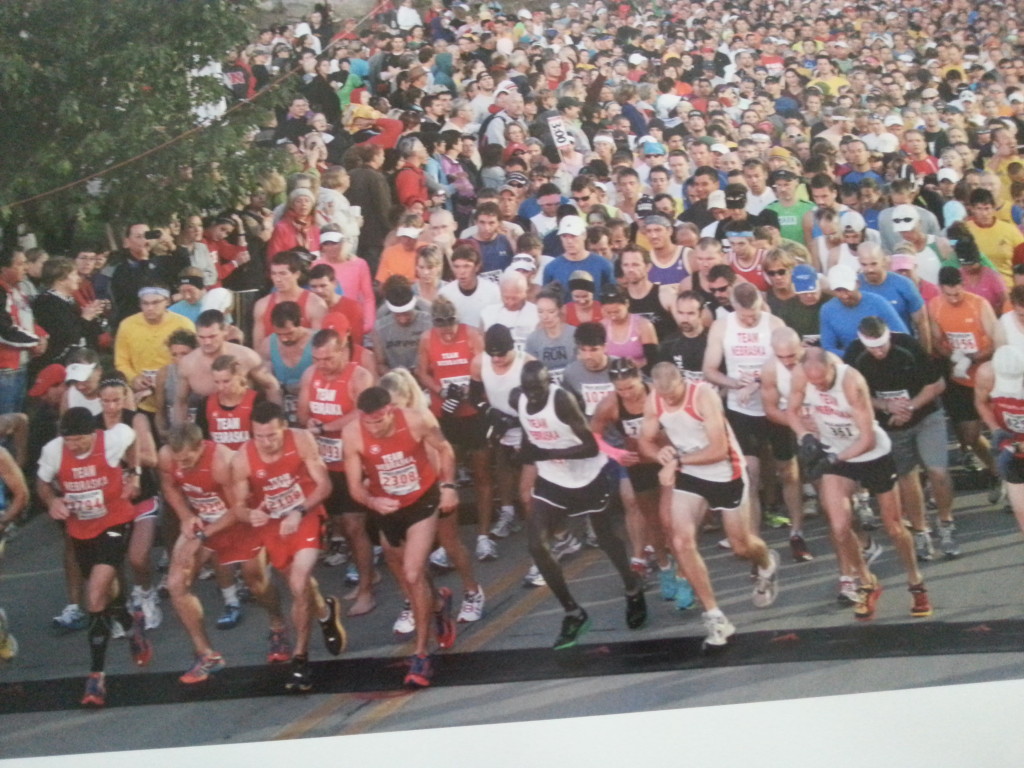 The start of the 2012 Omaha Half and Full Marathons.  The Good Mates were out in force supporting our hometown event.  Ah, the good old days!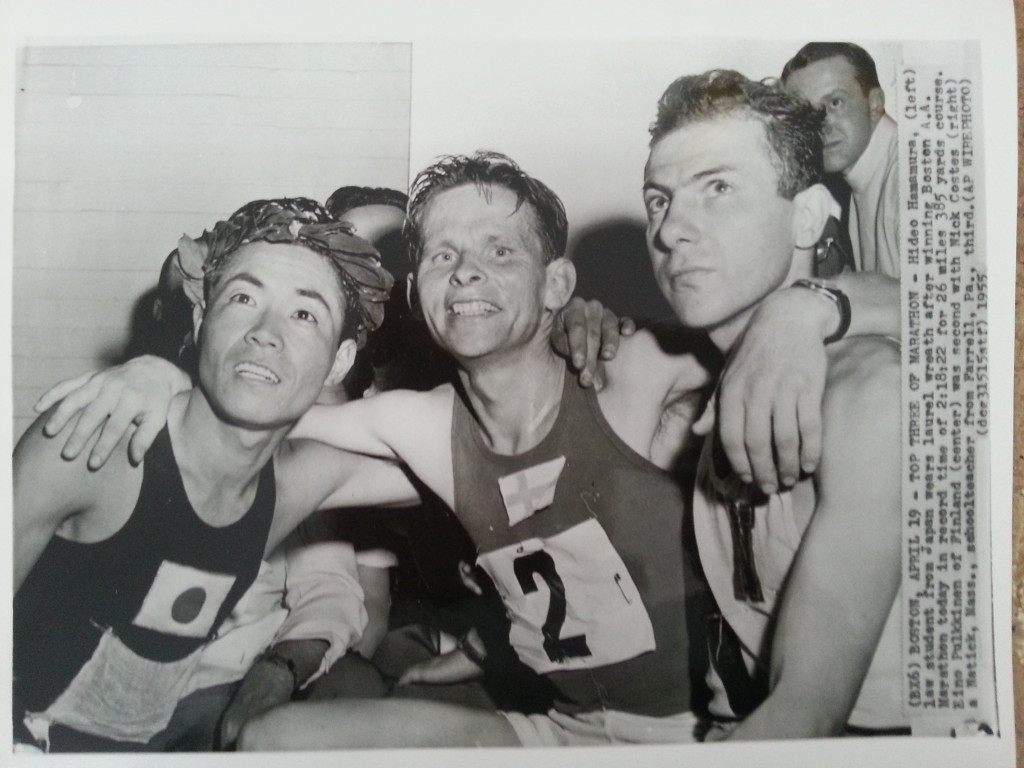 Original AP photos are part of my collection.  These are the top 3 finishers from the 1955 Boston Marathon.  Hideo Hammura of Japan set a course record of 2:18:22 for the win.
Feliz Viernes!