Call it an era.  No more than a blink of the eye really.
A brief snippet in time, a flash that burned brightly for all to see, illuminating the way for those that would follow (everyone else).  2004-2012 should and will always be remembered as The Golden Age of post collegiate competitive running and racing in Nebraska.  Whether it pleased you (or not) or squared with your sensibilities (or didn't), there is no denying that those years shaped the future of distance running and track and field in Nebraska.   Set the bar so very high, a beacon for future generations, a challenge to those that would seek excellence.  To Be In It To Win It.  To Giddyup!
Thanks especially to James McGown, Mike Morgan, Angee Henry, Peter van der Westhuizen, Aubrey Baxter, and David Adams.  You made memories for a lifetime for us all.
Don't forget.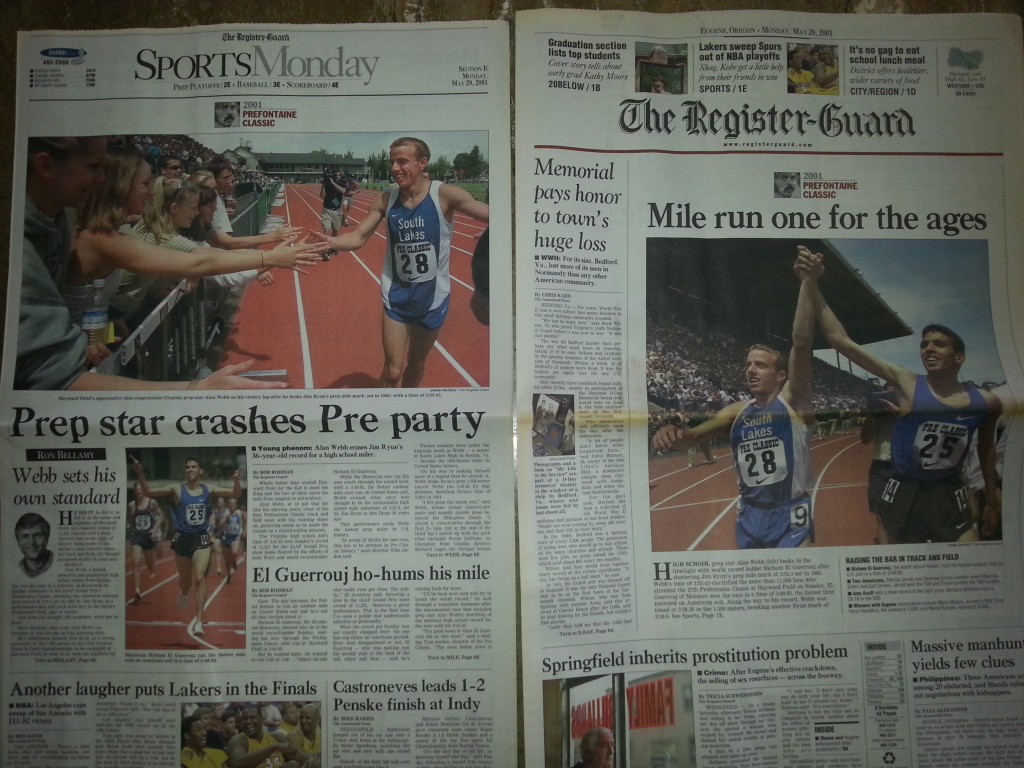 Remember when 18 year old high school phenom Alan Webb ran 3:53.43 back in 2001?  Breaking Jim Ryun's 3:55.30 prep record that had stood for 36 years.   I had to get a copy of that day's Register Guard.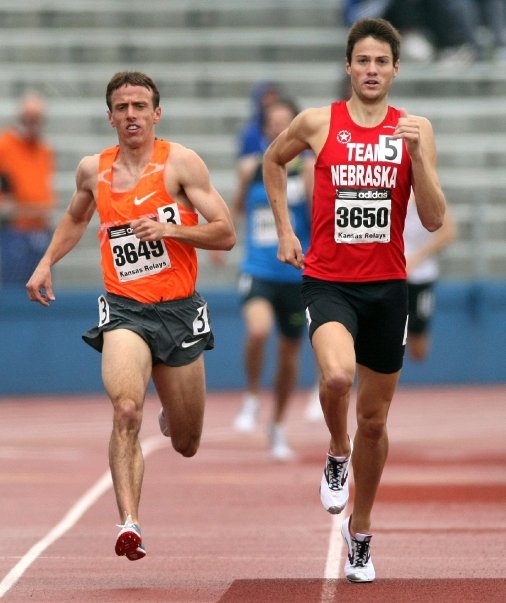 Don't ever forget!  This is what I was talking about then and even today.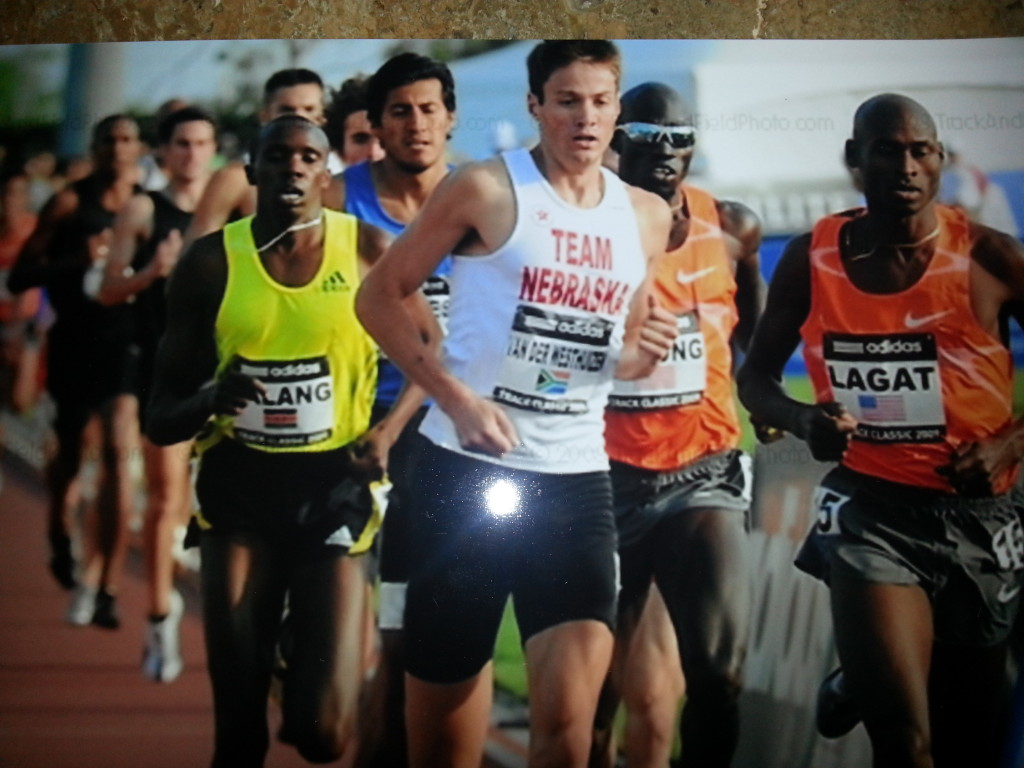 Like I would ever let you!  These kids had talent, I brought the intangibles.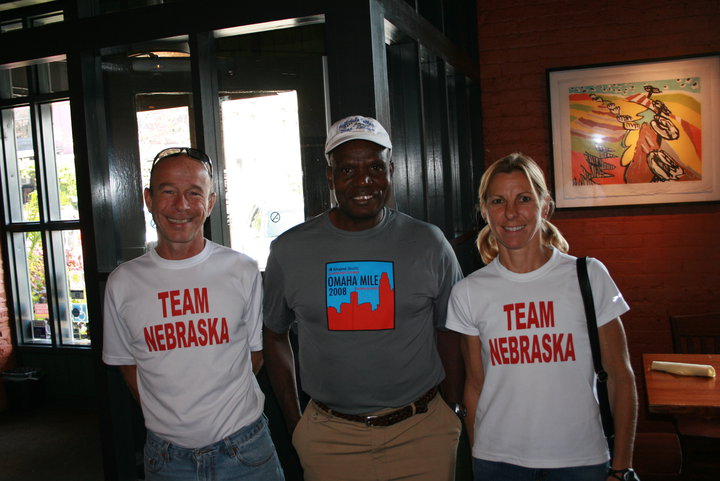 We did everything we could to introduce Real Racing to Omaha.  Multiple World Record holder Henry Rono in town for the Omaha Mile back in 2008.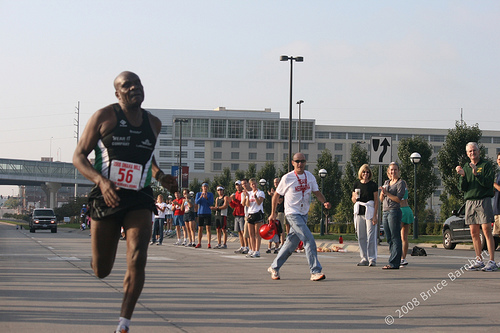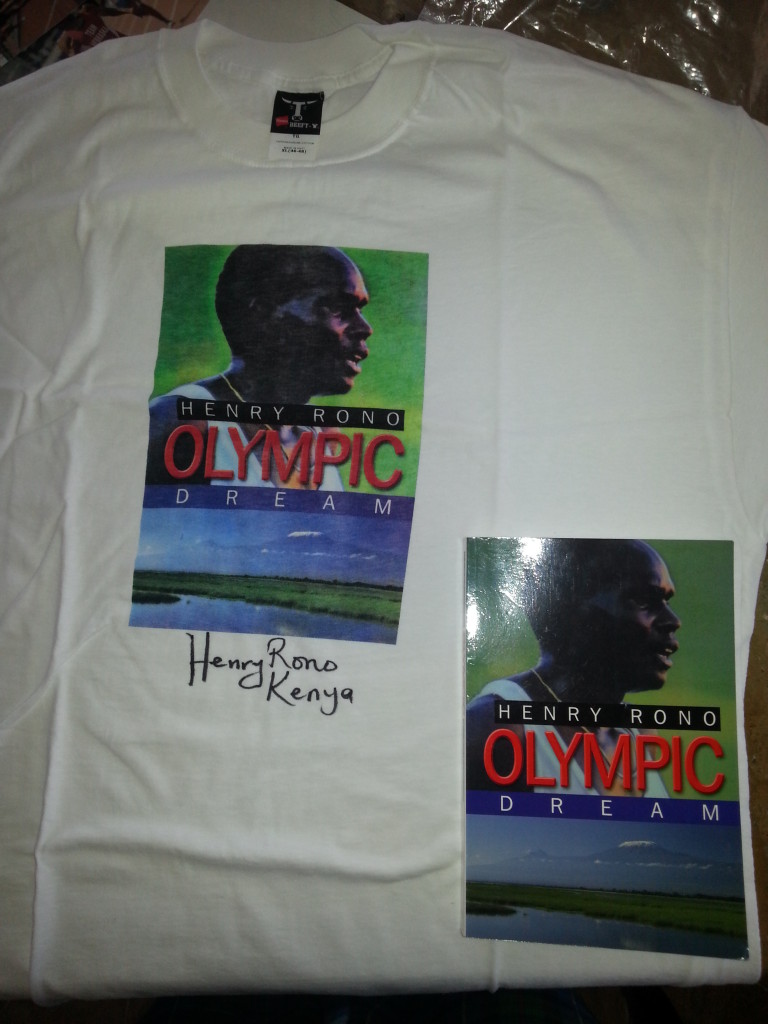 Autographed t-shirt and book a nice addition to my collection.  Fond reminisce of another time and attitude.
2007- Nebraska's first ever USATF Certified road mile under 4:00.  Ryan Kleminhagen.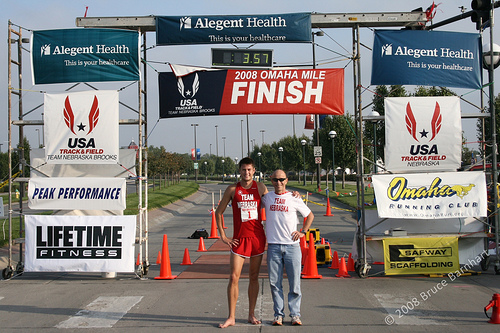 I didn't make Peter van der Westhuizen fast, but I helped him to run faster on his way to the state record for 1 Mile road races the very next year.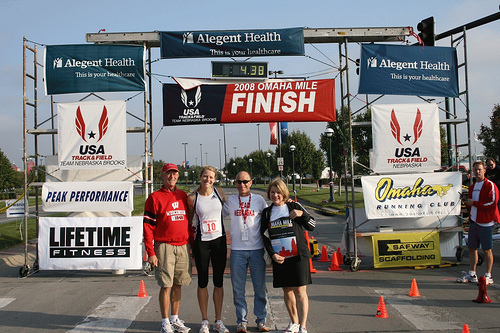 And a Nebraska state record on the women's side thanks to Alice Schmidt.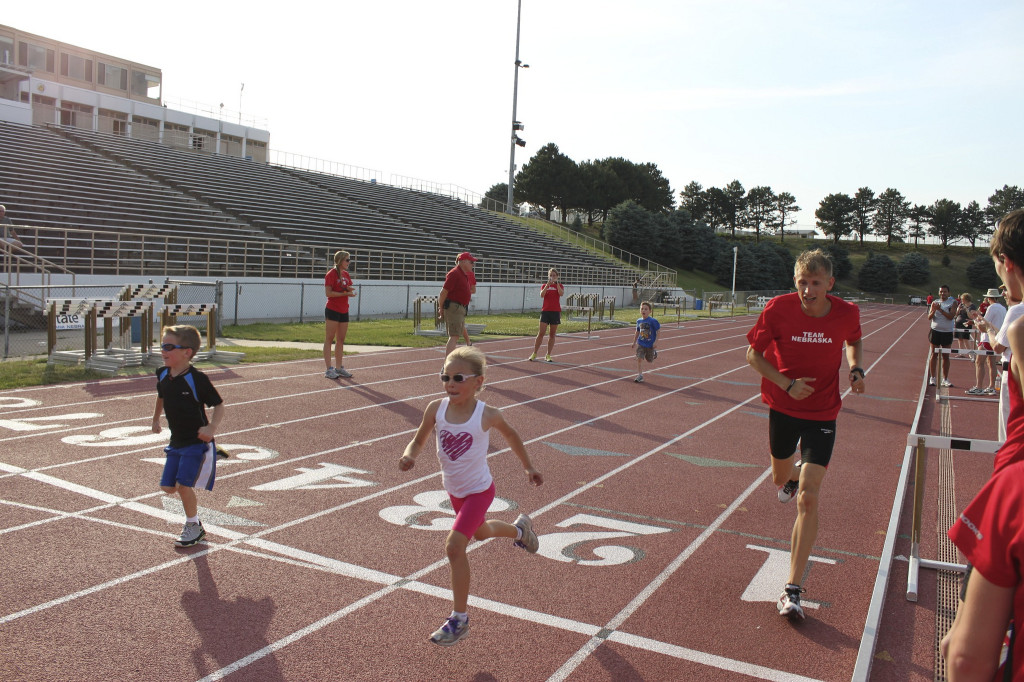 David Adams wrote his own chapter in Nebraska running lore and inspired a few fast kids in the process.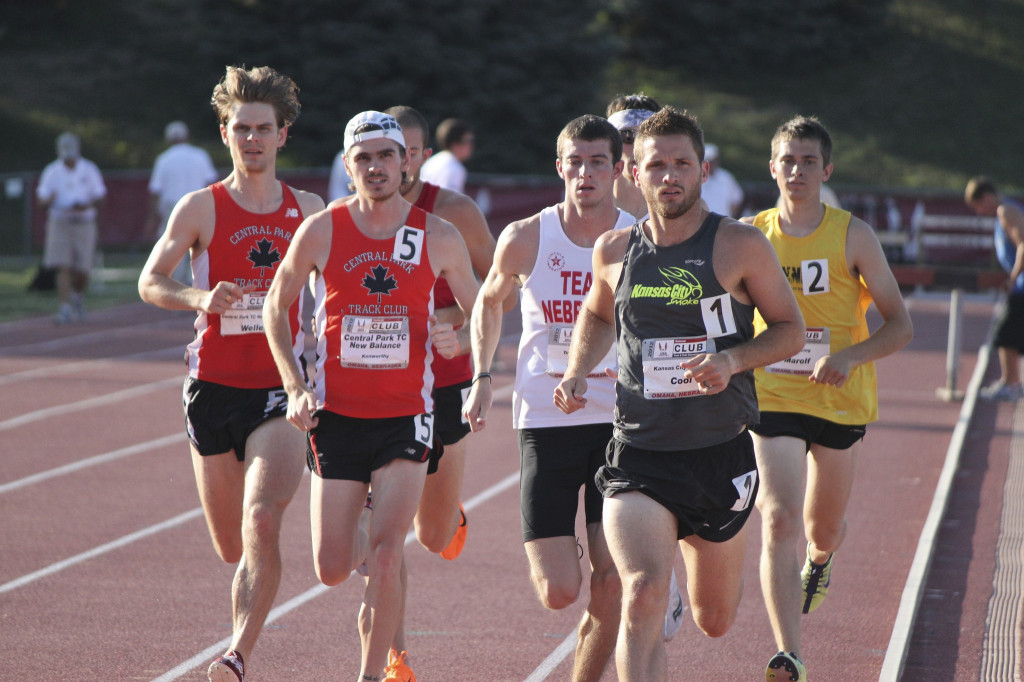 Efforts culminating with the 2012 USA Track & Field Club National Championships at Burke Stadium.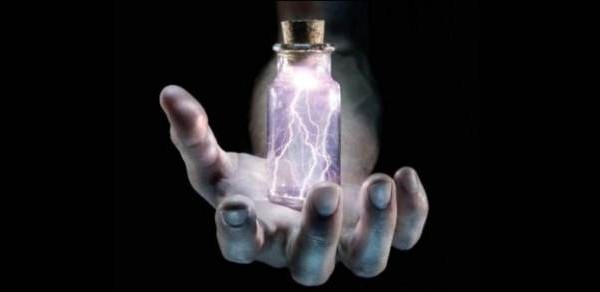 By my hand, in my hand.