We were very near to poor growing up.  Well below that mark by West Omaha standards to be sure.  There was no allowance, my meager weekly change the bounty of scouring the neighborhood for empty pop bottles to return.  Some weeks I'd find none and I would sorely miss the penny candy and the "coke to go" from the local drugstore, 12 cents for the coke, 13 cents of jawbreakers and taffy and bit o honey and bazooka joe bubble gum.
It was during those "lean" times that I would awaken early, creep into the kitchen, stealthily  remove my mom's billfold from her over sized purse, unsnap the hinge (ever so quietly) to the coin pocket, and gaze upon the treasure of pennies and nickels and dimes.  And if I was lucky, a quarter or two.  I was bold and would always go for a quarter, if there was one, even if it was mama's last.  She always made sure there was something in that coin pocket, don't doubt for a moment that she knew she was subsidizing my weekly delight.   Not a ton of fond memories of mom but I just shared one.
I really busted everyone's butt at Wednesday Night Track Work last night.  We are getting trained up for the Lincoln Mile and speed work is on in earnest.  Not a Killer Coach workout, not a McLatchie workout.  A little something I cooked up to introduce stresses specific to running at 92.5-95% effort for 5280 feet.  Kyle killed it.  So did Ashley.  Jimmie sticking his blade into the fire, now being tempered by a Hotter Heat.  The ever patient Tammy moving up throughout, showing strength and maturity.  A dozen athletes giving more than they ever thought possible.  Because I insist on it.
After a series of 400s and 200s it all came down to the final quarter mile effort.  I was holding little Ruby, all eleven months of her existence channeled into a mother missing shriek.  Group A off with my command, Ashley among them.  Me promising Ruby, "This is mama's last quarter!"
Good luck to Paul Meyers.  After working for over 20 years in the Nebraska Athletic Department he has left to pursue "other opportunities."  In other words, how the hell did he not get the AD job?
Rusty Lord became my new favorite local weatherman this week.  As much for his informed, concise, well spoken, descriptions of weathergeddon as for the fact that he and Jimmie Doherty could be brothers.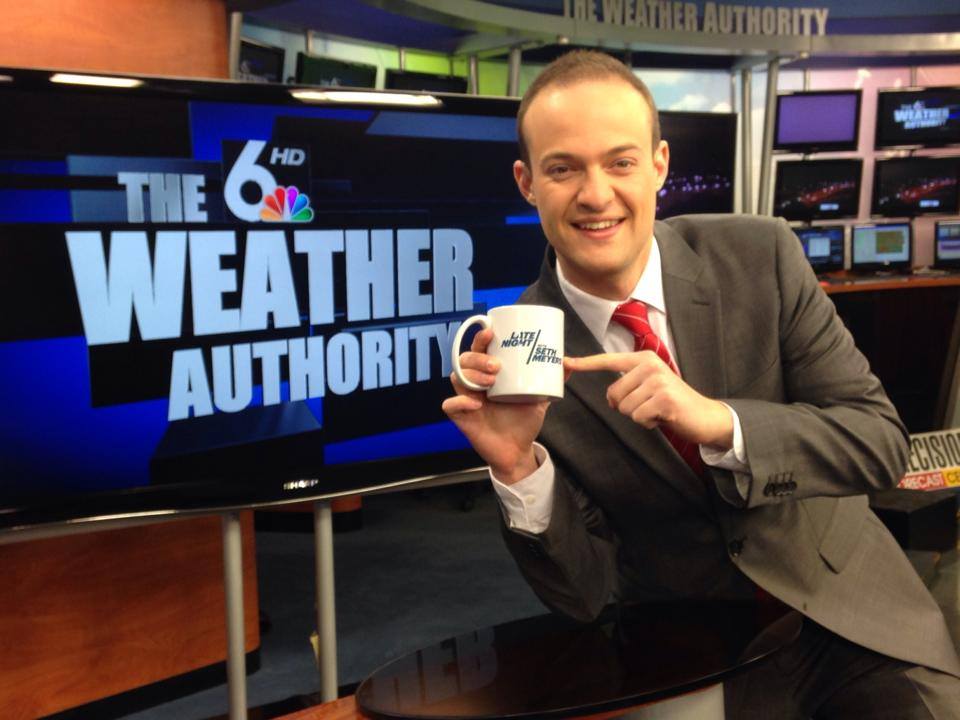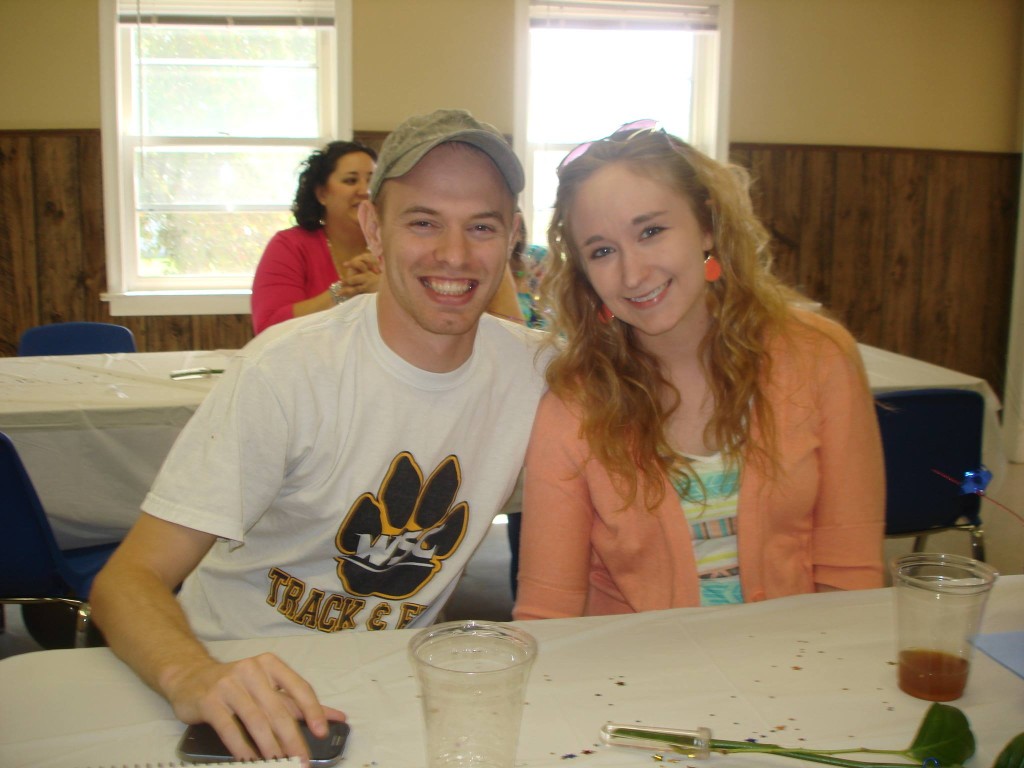 My favorite weatherman above and my favorite Valley, NE native and my favorite girlfriend of a Valley, NE native below.