Glad to report that the Bar None has dodged another bullet.  Seems to be the most prolific foul weather spring in memory.  My fowl however are digging it and I've refilled and capped all the rain barrels.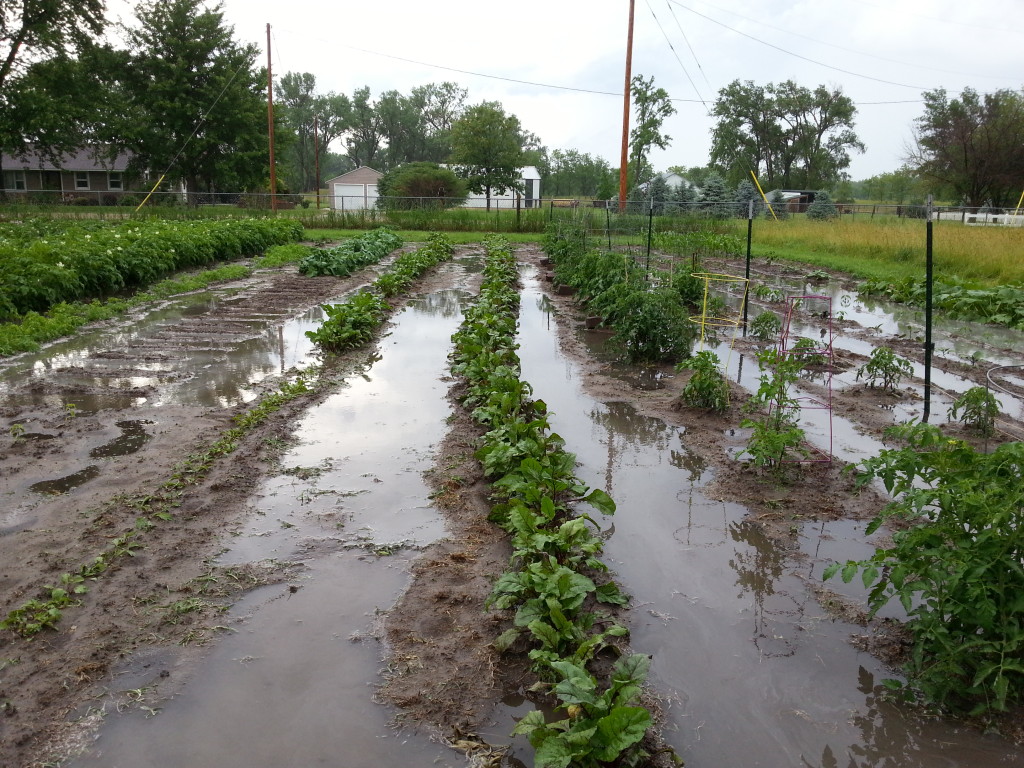 A lot of rain in a short amount of time along with some nickel sized hail, looks worse than it actually turned out to be.  Left to right- The tall flowering plants are 5 rows of potatoes.  Enough to have them out the wazoo for a long time.  Next is the first round of carrots with a planting of sweet potatoes behind.  To their right, in the back a half row of parsnips, the remainder my second round of carrots, the transverse planting scheme likely saving the crop.  Half a row of "new beets" with their tiny, tender, yummy greens fronting half a row of mature beets.  Another full row of beets in the middle.  Two rows of tomatoes next, the first and larger row supported by cages, most wrought by hand, the smaller row to the right using a new technique I learned called the "Florida Weave", twine and posts only.   Two rows of peppers, half a row of eggplant east of the peppers.  cantaloupe, squash, watermelon and pumpkin line most of the eastern border.  A stand of corn in the NE corner.
Groceries.  By my and Linda's own hands.
Each season is my favorite when running.  This brink of summer we are experiencing reminding how much good a full on sweat does a body.  Running 5 pounds lighter than just 4 weeks ago, last of the winter's fat dripped from my brow.  Feeling lithe and dare I say a wee bit anxious to do some racing.
NRGE masters phenom Mike Wasson had a brief setback to training tweaking an upper hammy during track work a couple of weeks ago.  His report from this weekend:
"Jumped into a small trail race, Psycowpath Trail Series Race #4 at Tranquility Park on Saturday.  The course was one lap around the park on rolling single track.  Pretty small race…mostly a mountain bike race series with a trail running side show…so a small field of probably only 20 folks.  Completed the 9.5 miles in 63 min and finished first.  The hamstring was still a little tight but no worse for the wear.  Back to putting in some decent mileage this week but I may stay away from the speedy stuff for another week or two."
I'll say again that I'm hoping to see a hell of a masters battle at the Twin Rivers YMCA Freedom Half Marathon on September 7th.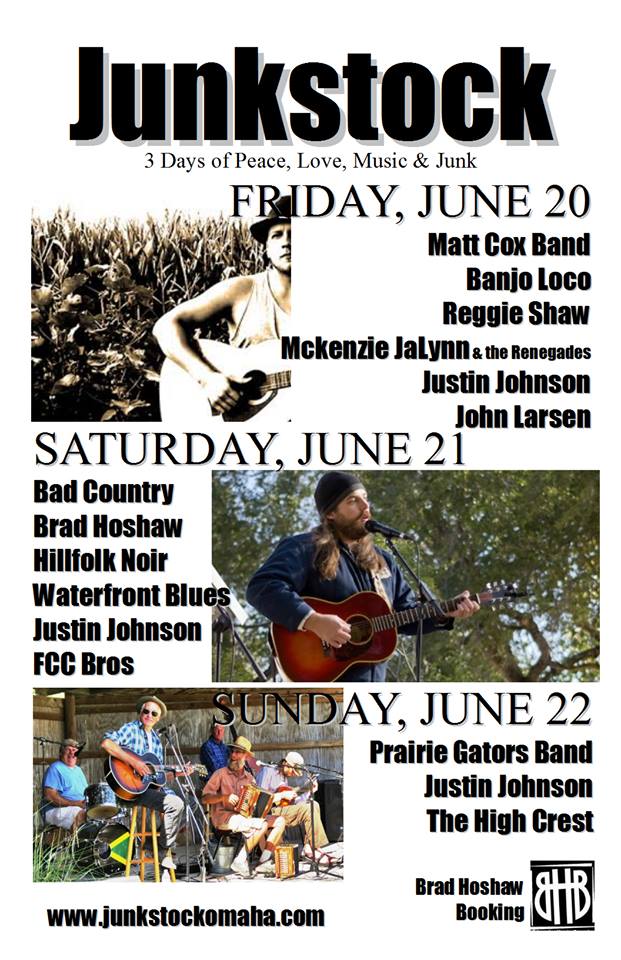 The hippest happening of the summer is this weekend and just beyond yonder ridge from the Bar None.  Pictured at the bottom is my Garden Guru and Master Gator of the Prairie Gators, Steve Kunasek, Linda's bohemian brother.  Be there or be square, man.