First off congratulations to Molly Huddle on her new American Record 14:42.64 for 5000 meters.  That mark likely leads some state's top mark regardless of gender.
In Columbus siblings Seth and Sidney Hirsch took the overall wins and in impressive fashion against some top notch competition.  The more I see this young lad race the closer I am to being convinced he is a one in a generation.
David Bohlken, Marc Bierbaum, Cory Logsdon, and Colin Morrissey pitched in  with a group of Iowans to set a Guinness Book World Record for 100 X 5K.  I haven't seen the splits but am anxious to investigate.
What Heat Index?  Our paltry 105-110 pales in comparison to what Pete Kostelnick is doing at this very moment, 112 today and 114 tomorrow, before you add in the extra real feel business.  Badwater Badass!
Back to the garden to quench the Good Mother.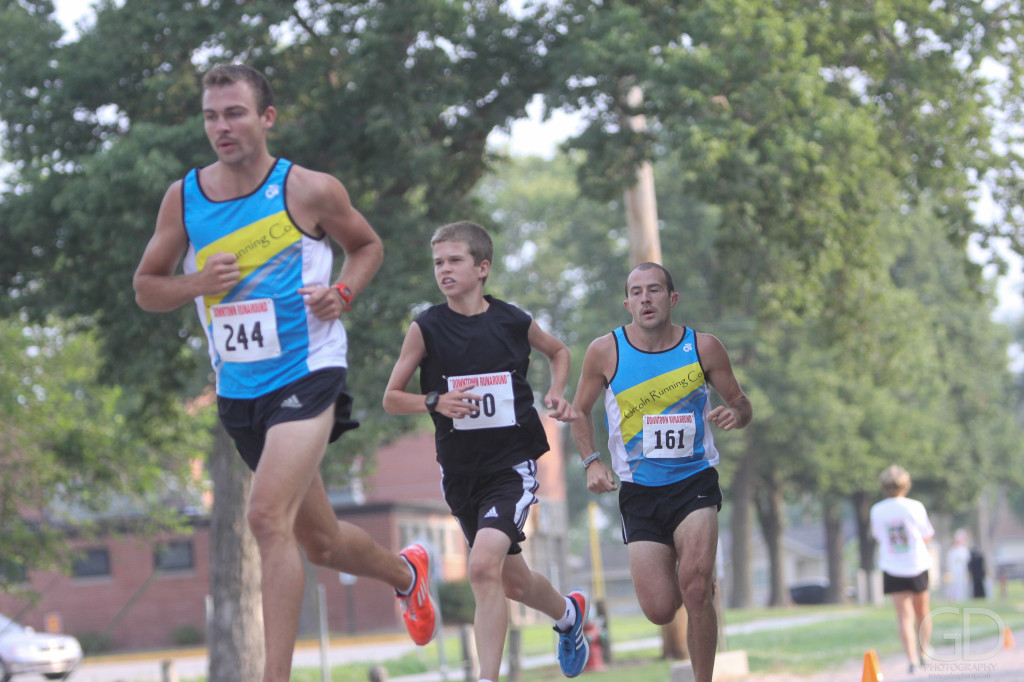 Seth was sandwiched between Trevor Vidlak and Eric Noel, but only for a moment, and then he was gone.  Complete results at: http://onlineraceresults.com/event/view_event.php?event_id=13601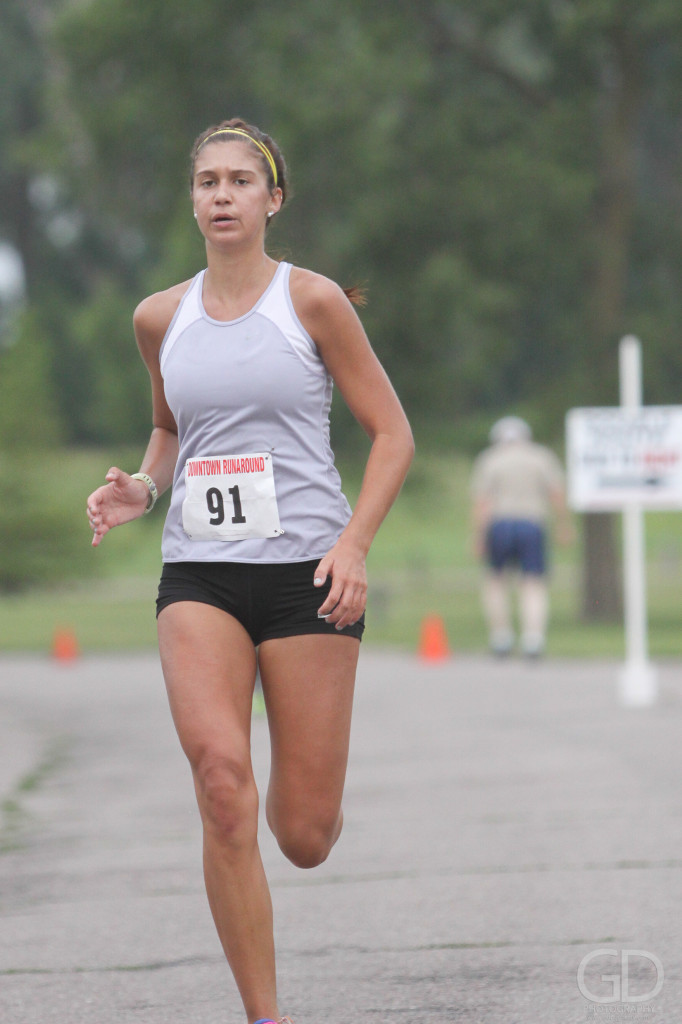 Likewise it was a solo run for Sidney who now competes for Wichita State.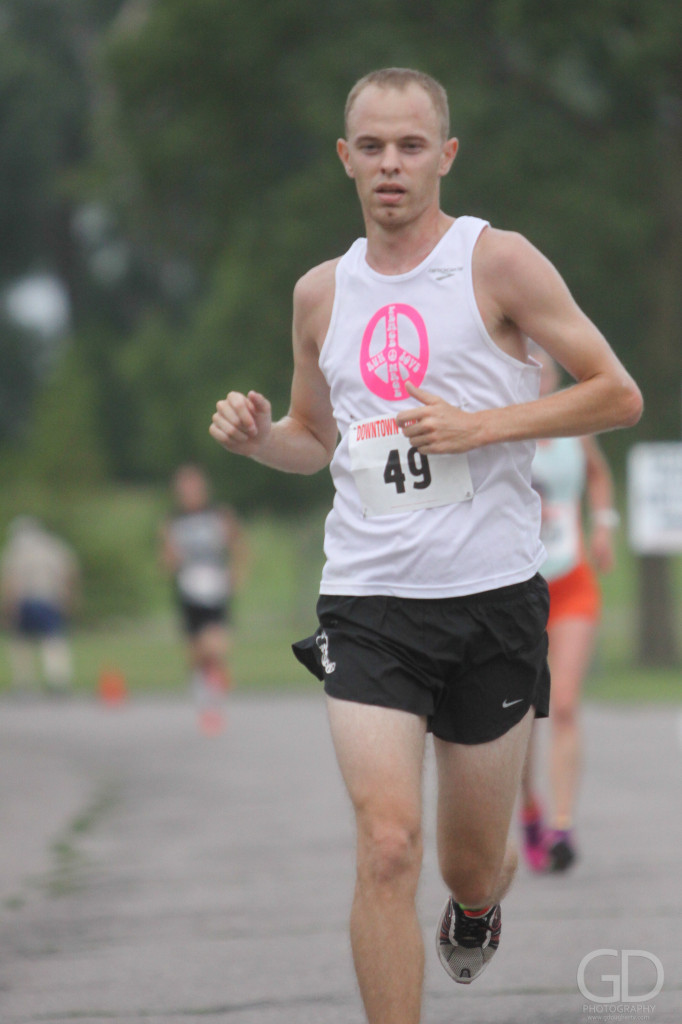 Jimmie Doherty continues his comeback, you have to Race to get into Race shape.  Being Honest with Yourself in a real competition pays real dividends later.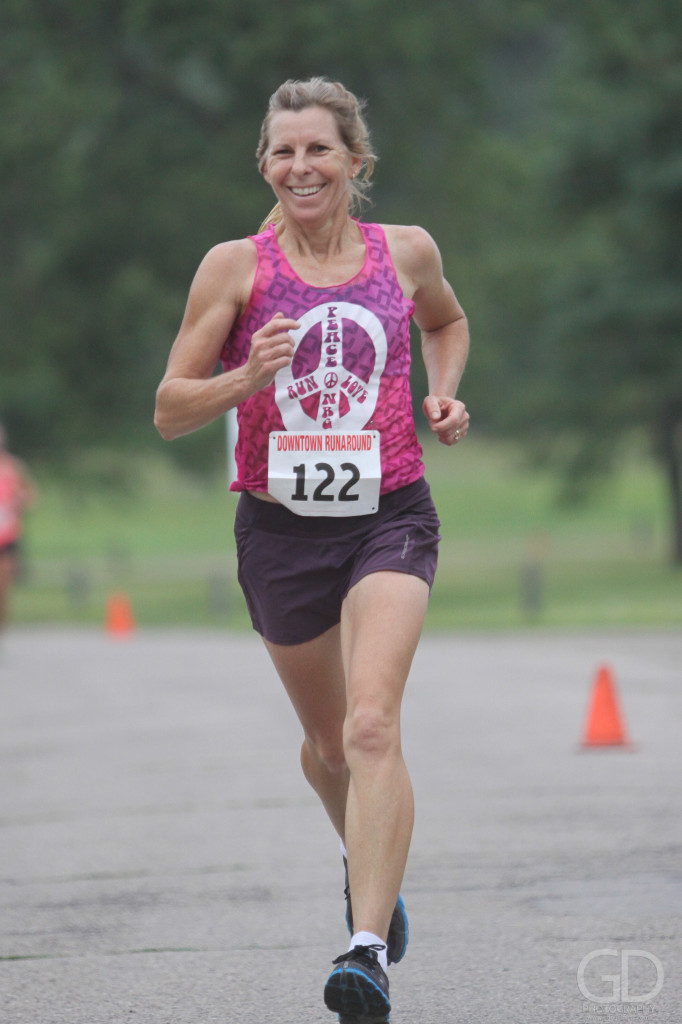 Linda won her age group the hard way.  Her first two miles with me, letting her competition go, before I cut her loose, way negative splitting and looking strong doing it.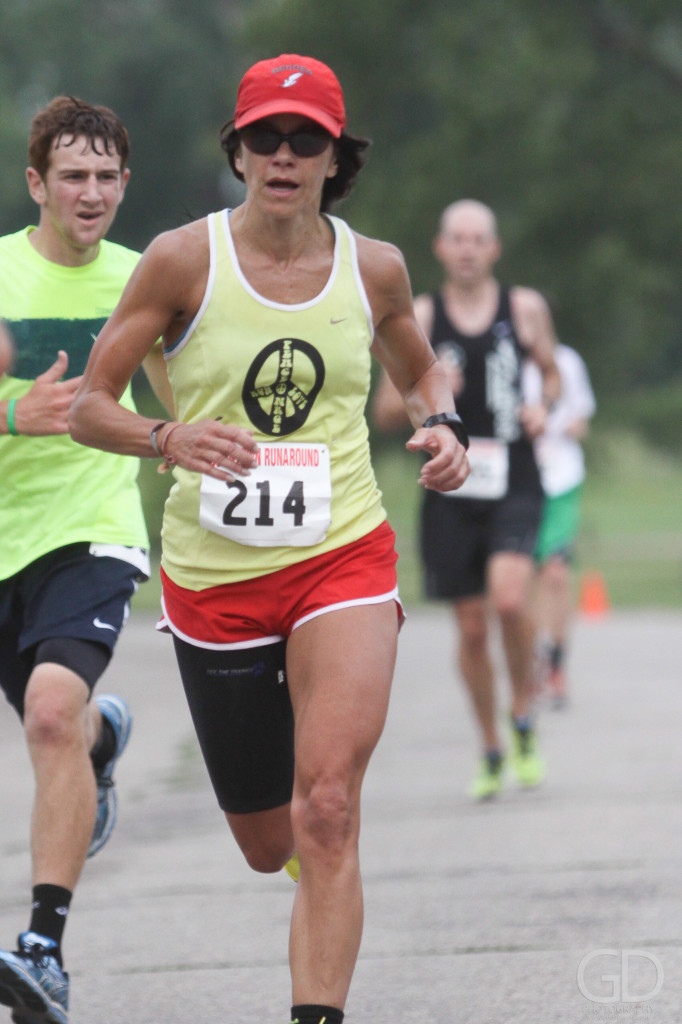 Stacy is hitting nearly a race a weekend.  She too took top spot in the AG.  Only more good things to come.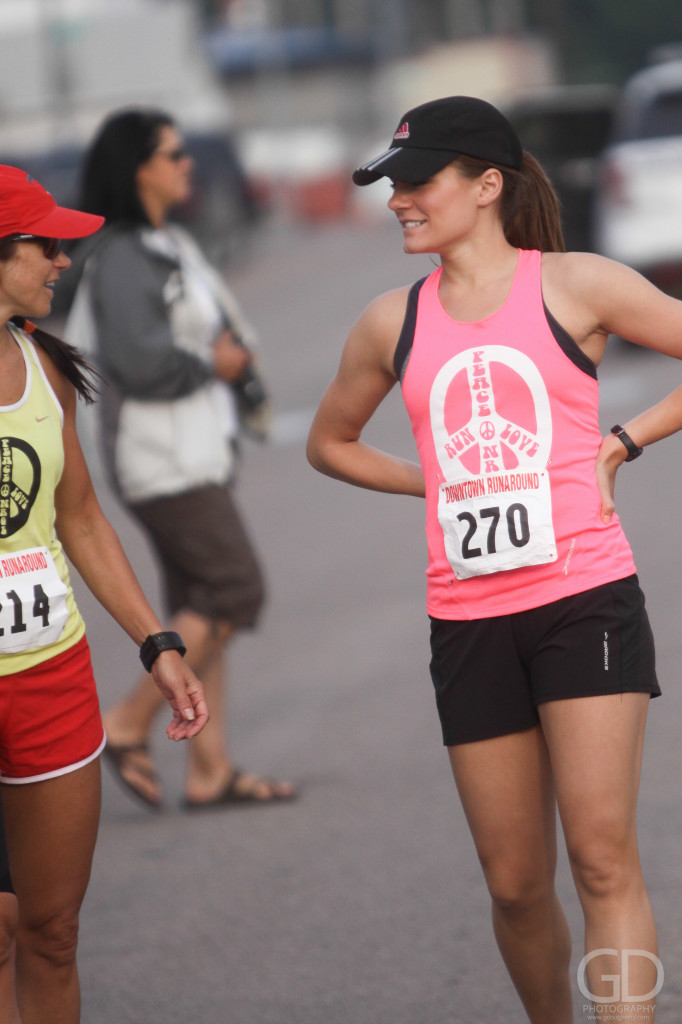 Jessica Pape talks about the competition and race strategy.  Jessica won her age group on the way to a nice 4th overall against some of Nebraska's finest.  A minute faster than she ran at Boystown over Memorial Day.  Young and talented and full of potential and as fierce as they come.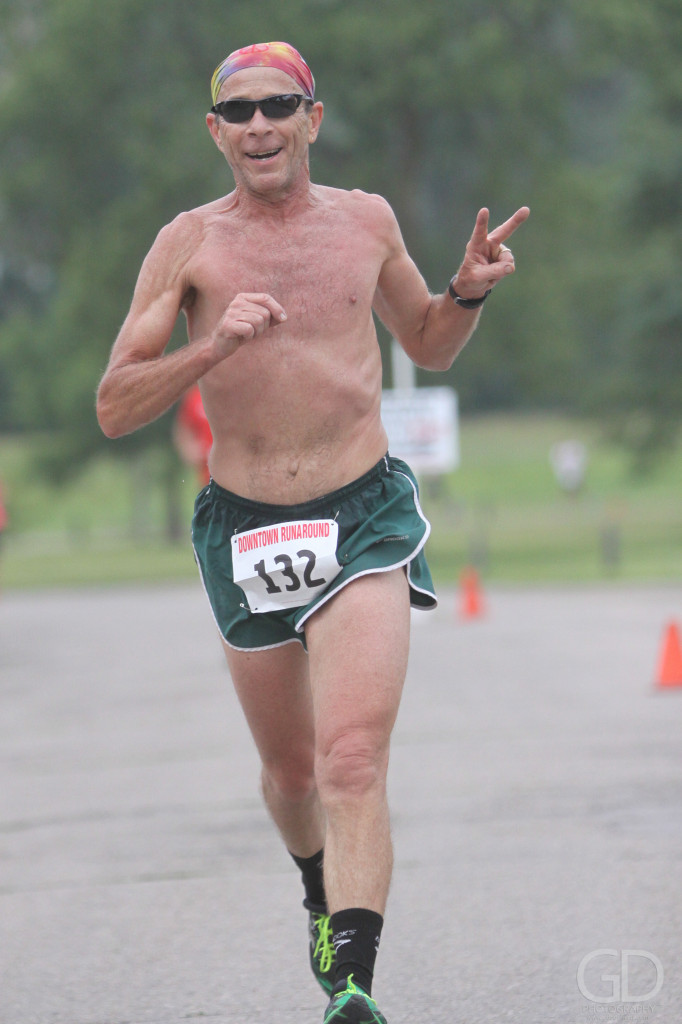 Honest with myself, I hoped to break 42:00 and beat that by half a minute.  Felt like dog doo doo while doing it.  Strained a calf in the process.  That's what I get at 15-20 miles a week with no speed work.  Painfully Honest.
The post race shindig at Glur's is hard to match anywhere.  The small town support was amazing.  And that it serves as the Nebraska USATF Champs makes it even closer to my heart.  Made some new friends and caught up with some old ones, more on that later.  Always good to talk with Jeff Jacob, an original stud from back in the day, the guy gets me.
All photos courtesy of Gary Dougherty  and GD Photography.   http://www.gdougherty.com/p935213432/h182e87f4#h182e87f4