Go Pete Go!  Well, He Did, and He's Done.
The toughest race on the planet is in the books for our Good Mate Pete.  Not only did he cover the most wretched 135 mile stretch in racing but he did it in Kostelnick Style.  Pete spent most of his 30 hours 38 minutes and 9 seconds hovering in the top 10.  A difficult last 10K that included an hour of puking while ascending the final 4000′ climb bumped him to 14th overall at the finish.
And in to the record books.  Pete now holds the distinction of having the 3rd fastest time ever by a competitor under the age of 30.  Put that in your pipe and smoke it.
Pete's brief post race comments, we'll be sure to have more on this Great Feat this week.
"Wow, thank you for all the support! These last 31 hours were the most epic of my life, and definitely hit some incredible ups while literally finding a way to come back from the point of no return THREE times thanks to the best Badwater crew you could ask for. Brad Myers always knew how I was feeling even when I wouldn't talk, NRGE teammate Kyle Clouston knew my strengths and weaknesses better than I do and was responsible for me coming back from the dead to "hunt down" other runners late (before my slight collapse at the end), M Marvin Mastin knew exactly what I needed when I needed it, andDavid Ponak got me thru the climbs with his mountain expertise. Proud to say I now own the third fastest time run in Badwater history for someone under 30 yrs old (I think). I don't write race reports, but I think this one may need one."
Damned proud of this young man.  And Kyle Clouston as well.  I wouldn't trade either of them for everyone else.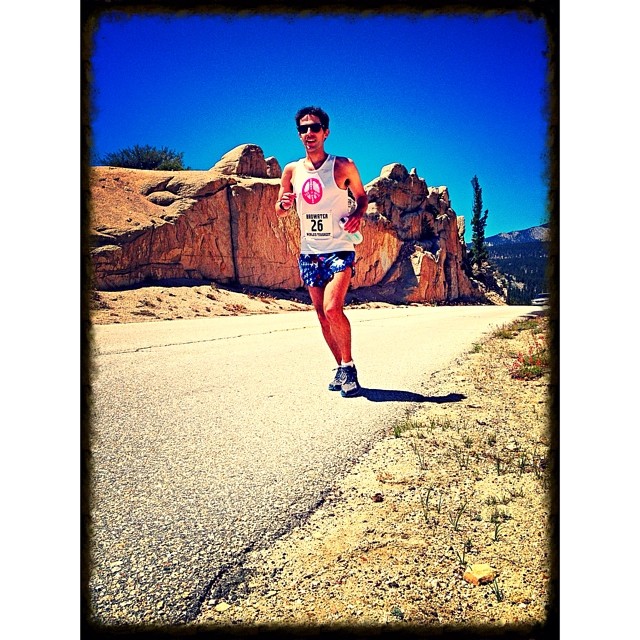 Pete early on.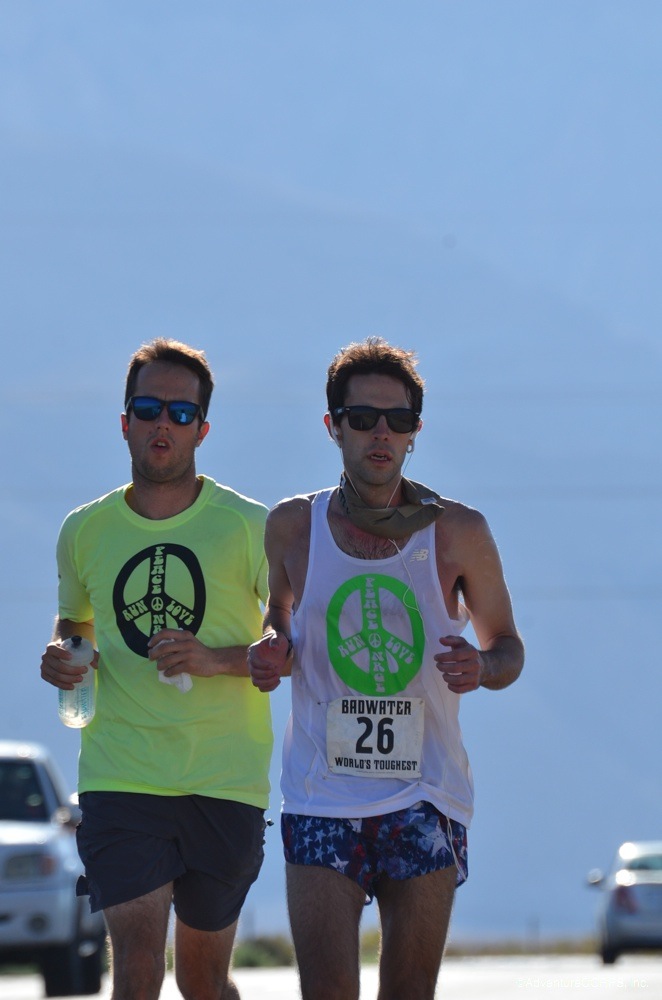 Peace, Love, Run, and Tougher than the toughest.  How can we not love these boys for what they've done!
Let's hope this lands Pete a hell of a sponsorship!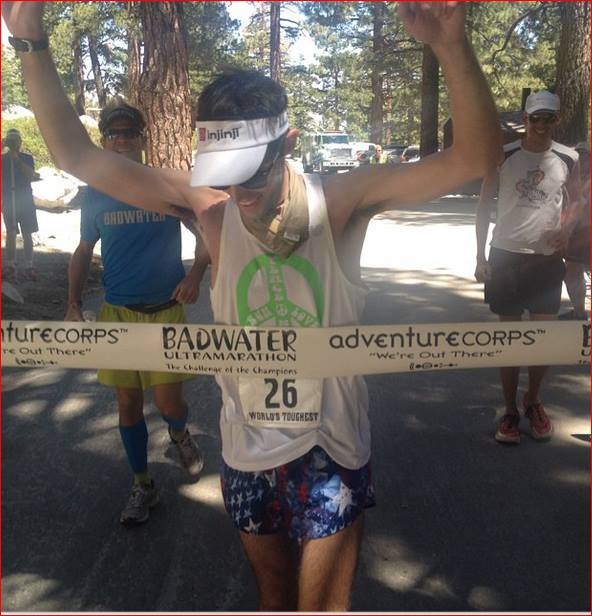 What can possibly top this for Pete?  I know him well enough, he'll find something.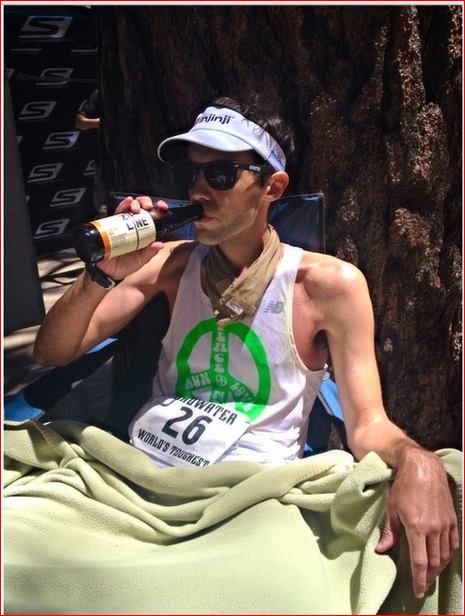 As promised, a cold one from Zip Line Brewing Co. in Lincoln was his reward.