Grateful for the early morning showers, no need to water and that saves hours.  Time better spent with the Mayor, Chief of Police, and Douglas Co. Sheriff.
Had a couple of the neighbors over yesterday.  They were marveling at our garden, wanted to know all the particulars of how I was able to make such a bountiful effort.  Questions on tillage, planting schedules, sequencing, variety selections, and more.  A sly wink and a lie are all they got.  This is a money maker for me and I'm not in the business of mentoring competitors, sorry.
Steven bagged this brace of fine young coneys on his way to a 4 kill afternoon.  That leaves only 4000 more to go.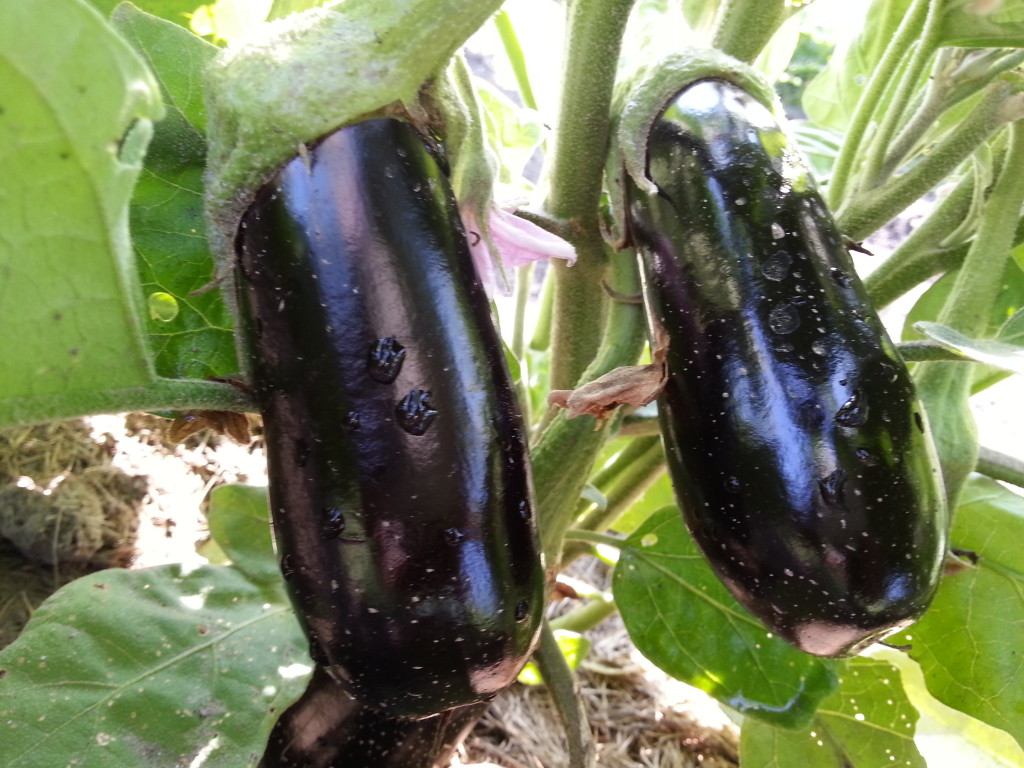 Lovely eggplants jumping right now.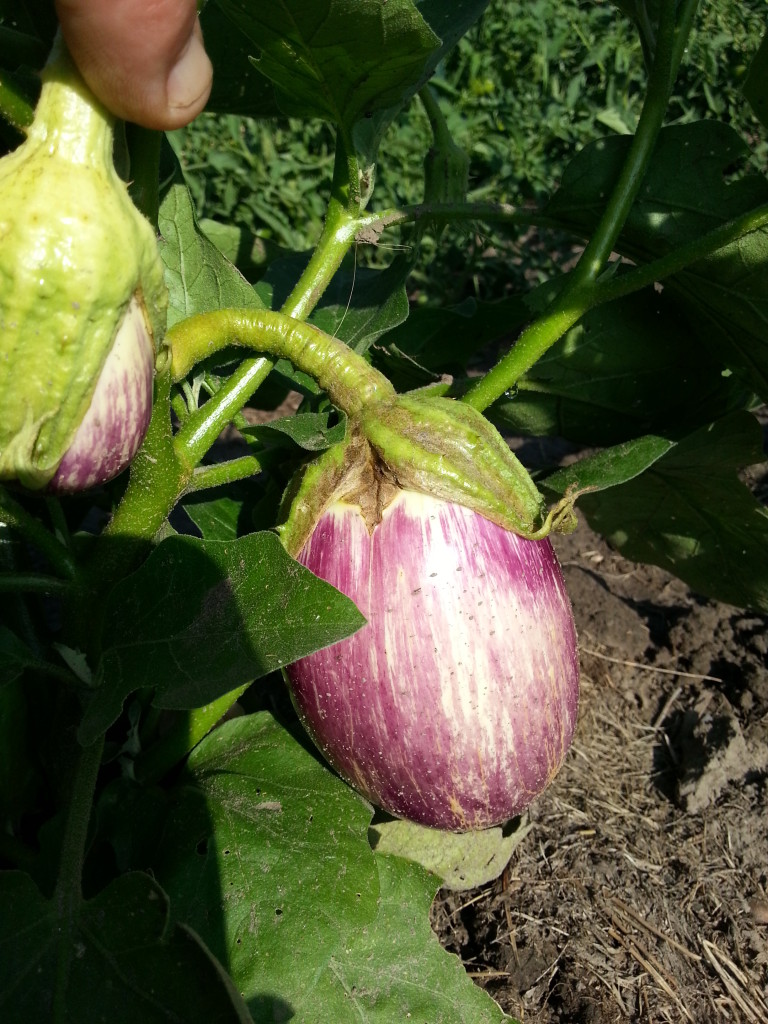 As with all my produce several varieties, tested and true, add color and flavor to the palette.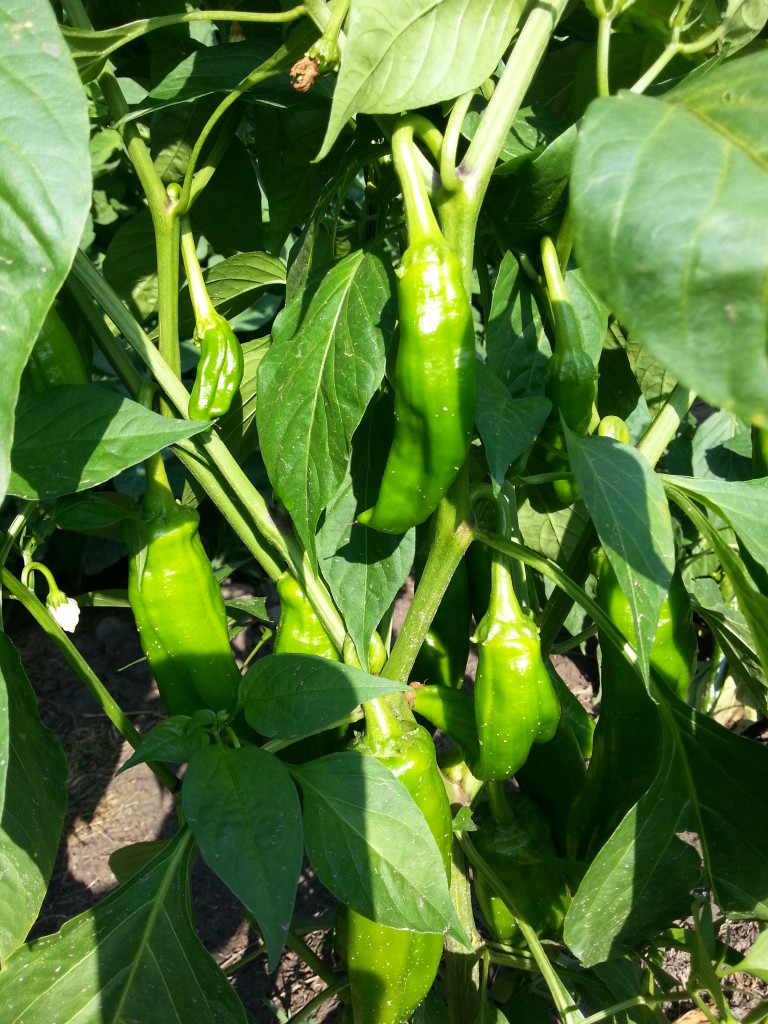 Nine varieties of peppers including these Big Jims I started from seeds (harvested from a favorite pepper in 2007).  These will continue to build heat until fully red and ripe.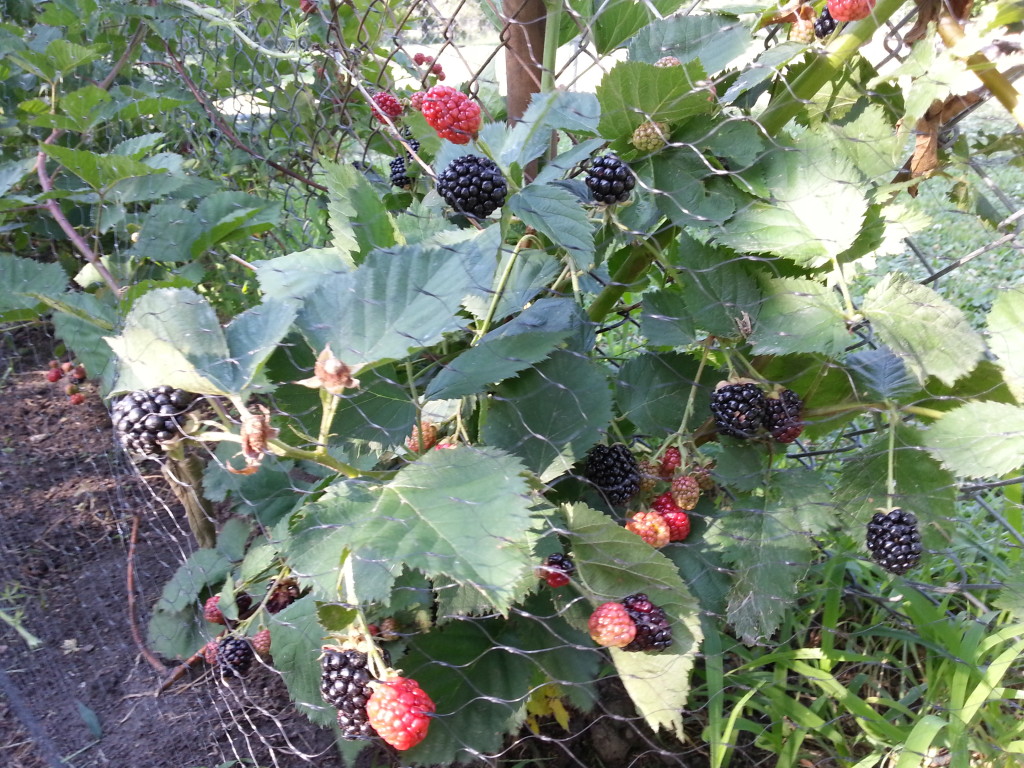 Last year's blackberries are huge this year, bigger than my thumb.  I've added another grape plant, making three,  and six more raspberries, 3 yellow and 3 black to go with last years 3 reds.   The strawberry bed is finally popping and the rhubarb too.  Jams and jellies, oh my!  Linda has already put up quarts of applesauce from our tree, we want for nothing.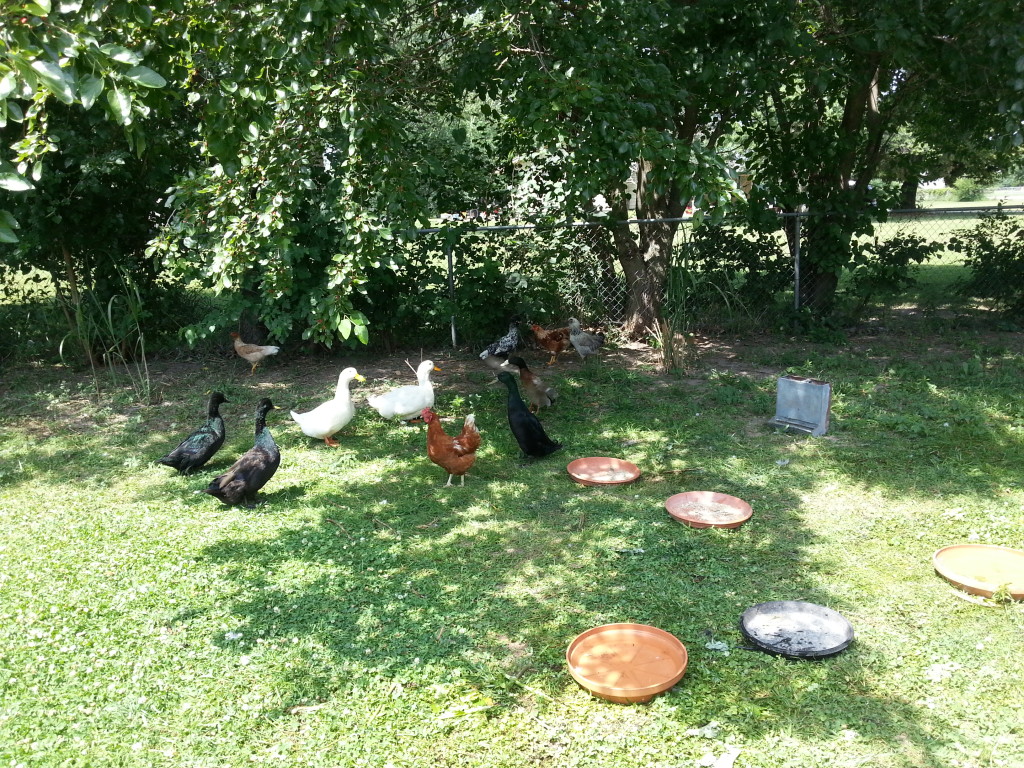 We picked up a couple more Cayugas this week.  Ducks outnumber the chickens now six to five.  But the fat Pekins (white) are soon to be dressed and in the freezer, Thanksgiving dinner their fate.  All but the adult hen, Red, our layer, bought as chicks in March and should begin their own egg production in the next few weeks.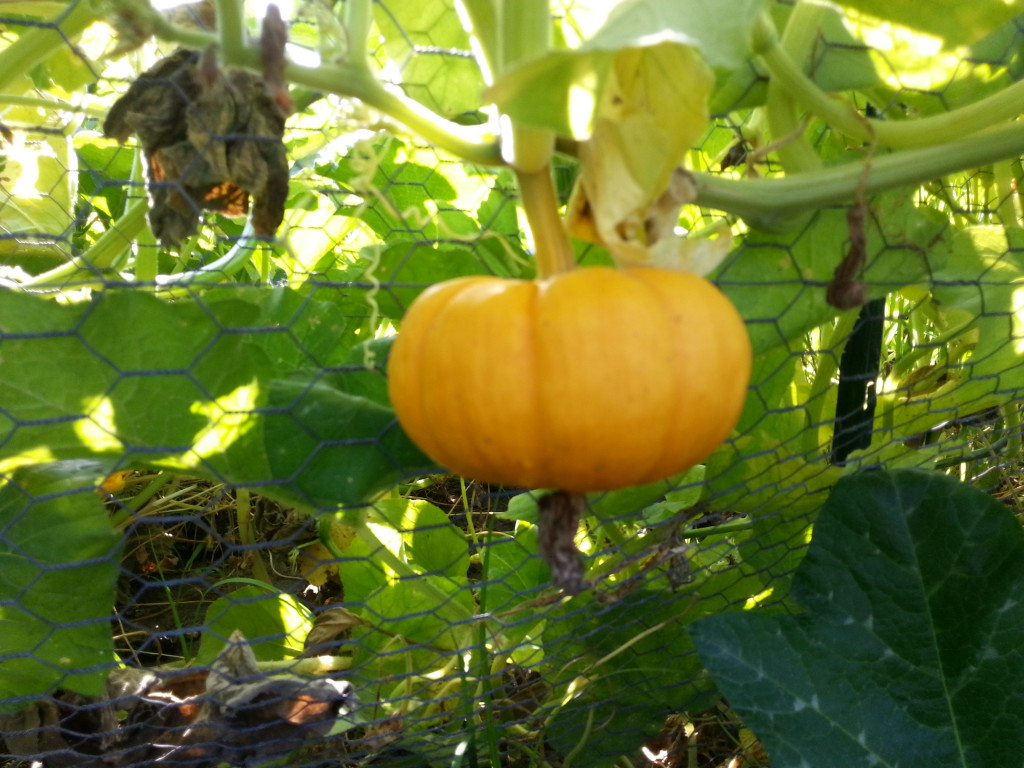 Linda wanted those cute little decorative pumpkins so she got them.  We've got big ones too for fall pies and Halloween faces.  And decorative squashes that will end up as bird houses.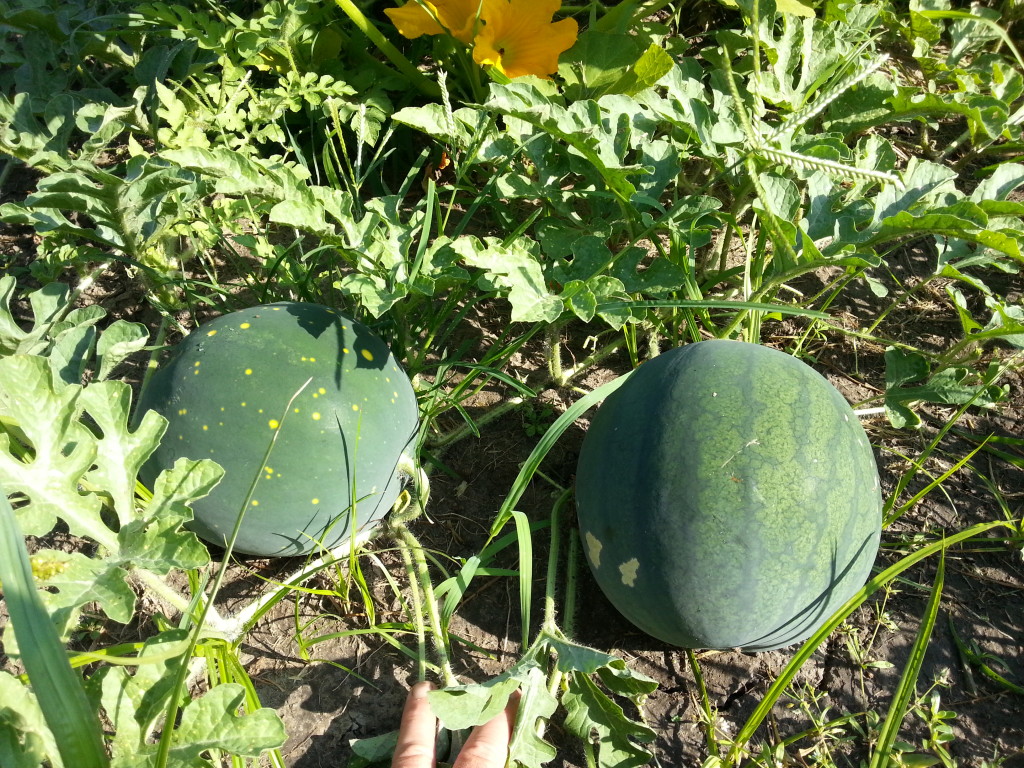 A couple varieties of watermelon.  They and the cantaloupes will be ready for market in early September.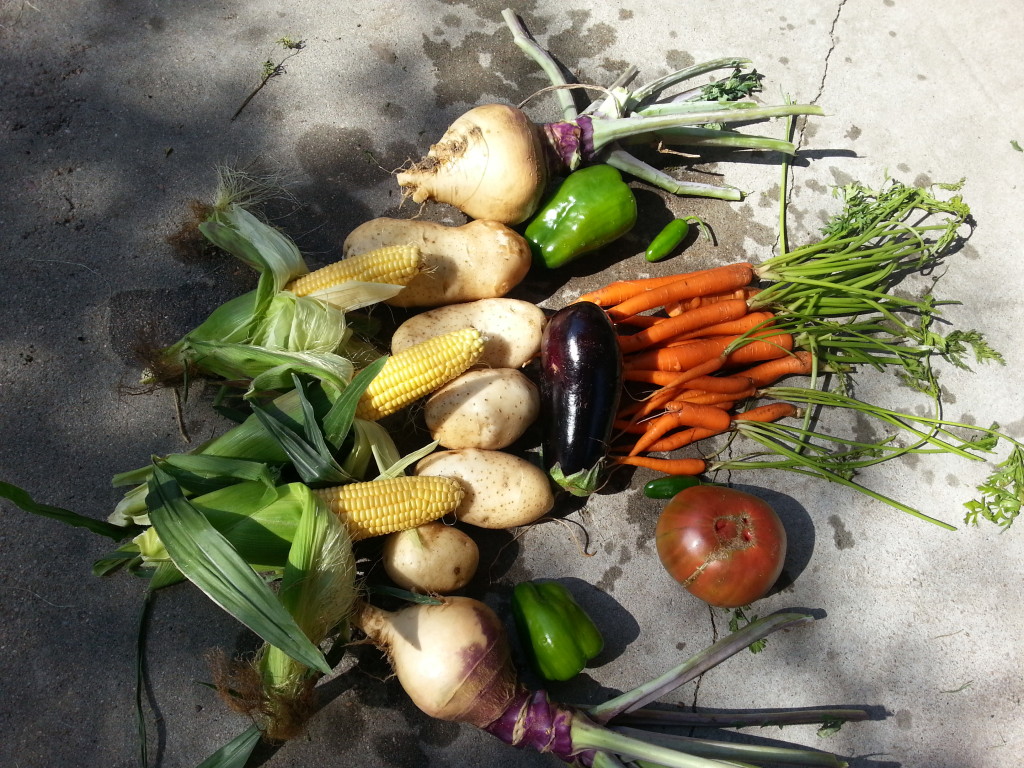 Last night's dinner was succotash.  Our sweet corn, potatoes, bell peppers, carrots, jalapenos, tomatoes, eggplant, and parsnips all straight from the garden and into a cast iron skillet.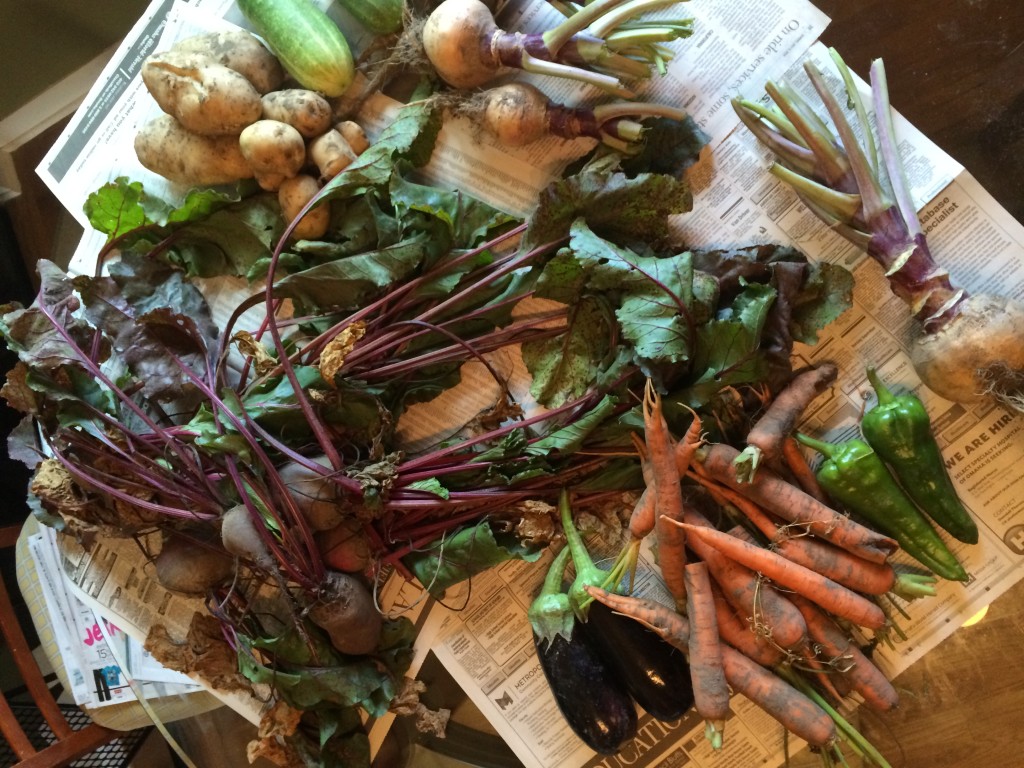 This is what the boys harvested yesterday.  A good Farm Strong lesson was their recognizing that Farm Fresh is not Perfect, only Real, and that is Better.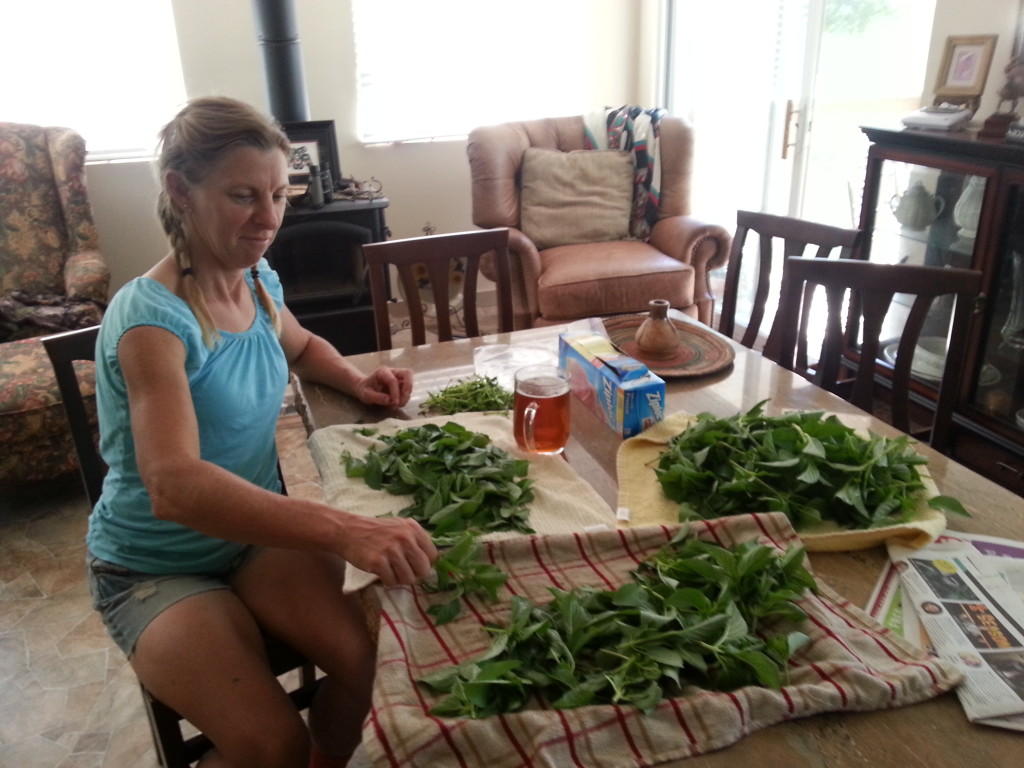 The first picking of our lemon basil.  Linda painstakingly separates and cleans the leaves that will be packaged for winter pestos and sauces.  Oregano, thyme, lemongrass, cilantro and rosemary will all get their own attentions.
Be Healthy!  Be Happy!  Be Farm Strong!