USA Track & Field, in its Original Iteration, had only 2 Purposes.
1.  Putting Athletes on the Podium
2.  Coaching Education
That's it.  Nothing else.  Bread and Butter.  Bigger Picture.
So many great comments and quotes from this past weekend.  I tried to establish some credentials for Dr. Lydum yesterday.  A little more:  He is the author for the USATF coaches education program.  It is dynamic and research driven.  In fact we were the last group to receive the current curriculum format, its being re-written to include the newest science.  He's in charge of that too.
My point is that when this fella speaks you better count it as gospel.
His opening remarks included an assessment on the state of track and field in the United States.  Its not real good.  New sports (frisbee golf is huge) and better marketed and administrated older sports consume the talent pool.  But worse, and the primary cause of demise is that many, many of those kids that do enter track and field, and here is the kicker, are, and I quote, "Ruined by Middle School Coaches."  I've seen it happen so many times, always keeping my fingers crossed that it would not happen to this runner too.  But alas.
Middle school coaches (loosely used) with no understanding of Epiphyseal Growth Plates.  Not a clue as to Wolf's Law addressing the development of cortical bone.  Piling on miles and more miles and more miles and crowing about "what a success" they have created.  Adding more reps and more reps and more reps and claiming "I've a Star!"  "Coaches" needing education relative to the differences between A) Chronological Age, B) Training Age, and C) Skeletal Age.  "Coaches" that should have had their butts in seats at the clinic.
Maturation Levels.   How there is a plus or minus 3 years in child development.  For example, Johnny is 11 and looks like he's 8 (that was me to be sure), Dennis is 11 and looks like he's 14, hence the 6 year difference between biological age and chronological age.  And how this is primarily a problem with young girls.  Early bloomers that show success and are thus pushed to more success and more success.  And have their "Youth Robbed" of them and that "Parents are the problem."  That "Early Specialization" is the very worst thing you can do to a child.
But there is a solution to save these kiddos.  Simplicity really.  Being Impeccable in Posture and Technique.  He also described a "Magic Bullet" that will when mastered, save every kid every time.  The savior?  Pistol Squats.  Bilaterally.  And sometimes, just sometimes, "Blink Twice if you're here against your will."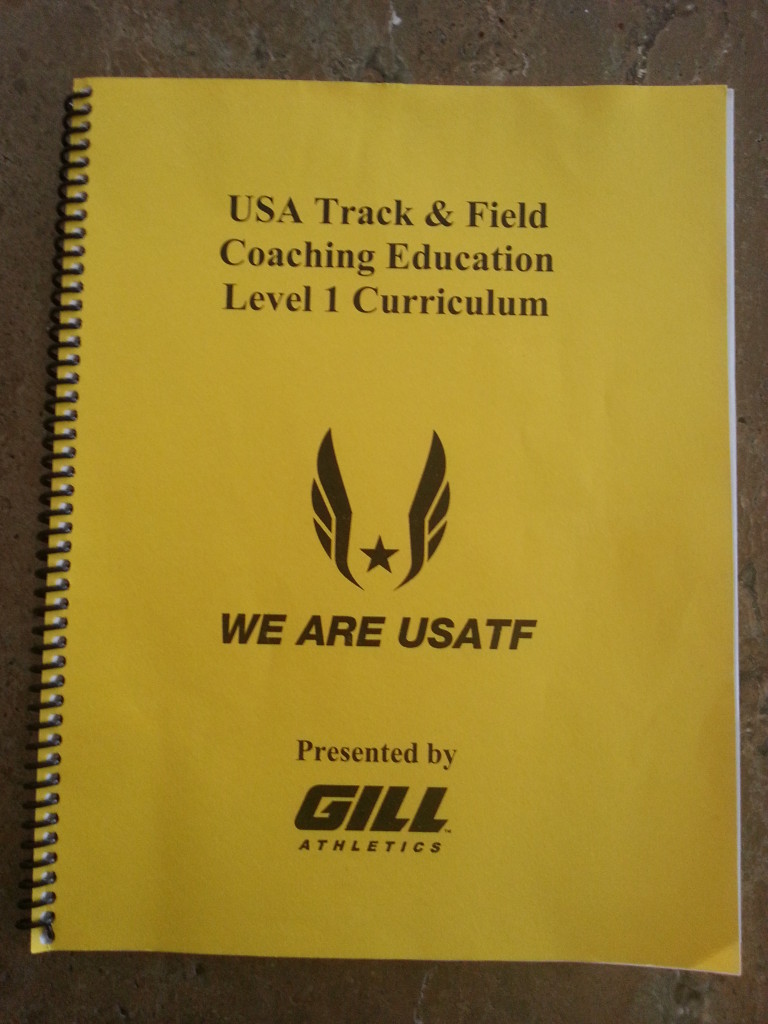 Kyle and I are USATF.  So is Manny, Pete, and Simon Falcon.  And Elliot Evans.  Cade Pearson was there too garnering nuggets for triathlon and ultra training.  Proud of all our Omaha and Nebraska USATF members that gave up a weekend and registration fee for the better of our sport.