Certain points from my time in Nebraska stand out.  Few glare as much as when I started juxtapositioning the local talent.  To say it wasn't well received is a vast understatement.
Centered initially around the Omaha Marathon.  I just couldn't understand why the top local talent refused to race each other.  It was more of a you win this one, I'll win that one type of arrangement.  No hurt feelings, no bruised egos, no Real Racing.  I railed against that paradigm, insisting that these locally talented needed to RACE EACH OTHER in order to continue the correct developmental arc.
I began ranking athletes, which rankled and raised hackles.  How dare I!  Who the heck was I to postulate on Real Competition?  And worse, to publicly point out who SHOULD BE racing whom.  And pissing off a few people to No End.  I'm cool with that.
Real Competition in Omaha.  I set about making sure we had some.  Once the shores of our little Omaha pond began expanding with new and aspiring talent those too reluctant to compete were relinquished to the furthest ripples, traveling far afield for comfort and ease and notoriety.
I'm hoping someone out there, somewhere, will be watching this weekend.  Taking notes and making comparisons.  Asking "Who" and "Why Not."  "Why not them, why not here?"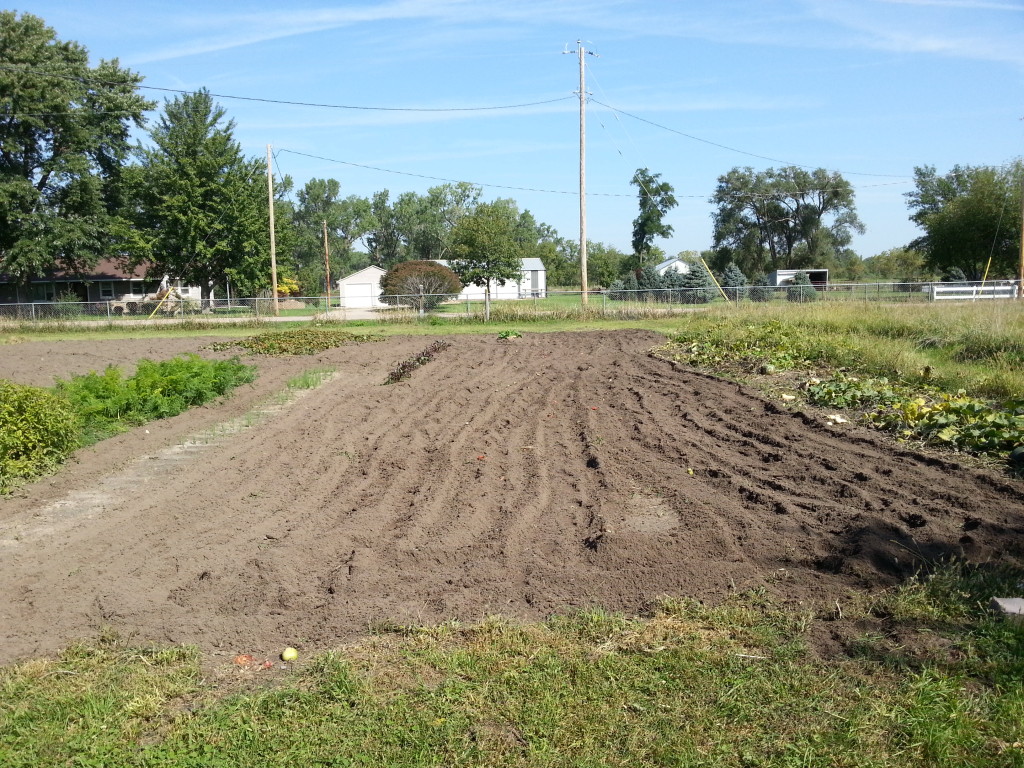 Bar None Produce is done for the season.  What was lush with vegetation just two weeks ago now is tilled and ready for next season's efforts.  A very few herbs, scallions, carrots, beets, squash, watermelon, and sweet potatoes all that remain.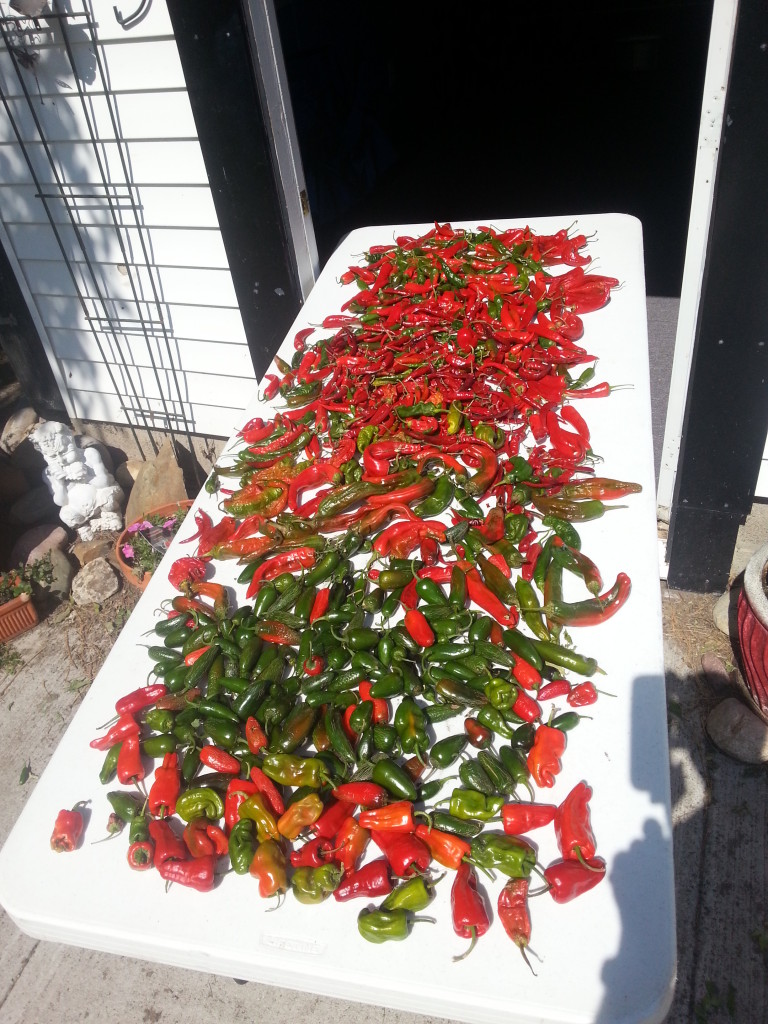 Harvested the rest of the pepper plants last weekend.  Set out for sun drying, the finals of over 100 pounds processed.  These will be stored as whole pods, ground into flakes and powder, fulfilling their spicy promises.
Borrowing from today's OWH, the History quote: "He who is unable to live in society, or who has no need because he is sufficient for himself, must be either a beast or a god; he is no part of a state."  Aristotle, Greek Philosopher