Giving it up for those that gave it their all this past weekend!  I have to start with my young charges Sam and Jackson Runde.  AAU Jr Olympic Games in Virginia Beach.  The lads ran the races of their lives, setting personal bests across the board.  Jackson for the 9 year olds (1:14.62, 2:49.44, 5:43.87) and Sam for the 13s (2:21.41, 4:53.69, 10:13.76).
Trevor Vidlak (15:27) took the Thunder Run 5K in Lincoln.  Colin Morrissey  (15:49), Cole Marolf (15:57), and Johnny Rutford (15:58) all dipped below 16:00.  Ivan Marsh (16:14) was next claiming both the masters title and my lifetime 5K pr (16:19).  Hayley Sutter (17:45), Michelle Paxton (18:53), Jeralyn  Poe (19:14), Kira Vincent (19:25), and Emily Peterson (19:52) were the top 5 women.  Not sure when Paxton turns 40 (soon) but we better start shining up that big, bad, sheriffs badge.  Who wants to wear it?  She does!
The new Prefontaine.  Nick Symmonds has been dropped from the USA World Champs team because of sponsorship conflicts.  In a nutshell, USATF and NIKE demand apparel exclusivity, for the entirety of the sporting spectacle, not just on the track.  Brooks and Symmonds have a long and loyal relationship.  Linda and I saw this much with our own two eyes:  Nick at the dais, during the Athletes Advisory Committee meeting, Jacksonville, FL, hundreds of athletes and coaches and admins and press and upper echelon shoe company executives in attendance.  Nick started calling out NIKE and, to  everyone's shock, Stephanie Hightower adjourned the meeting and would only reconvene after everyone except the AAC vacated the meeting.  Hightower's diatribe was caught on a cell phone and all hell broke loose.
And yet, at the end of every single  day, it is the athletes that matter.  And especially courageous ones like Nick.  Those that remain committed to their programs and athletes must sadly endure the black eyes our own federation continually gives us.
What could possibly make it worth it all?  In this case, it isn't USATF at all, but the sport and the athletes, from wherever and whenever.  Those seeking excellence defined as potential realized.  Those that dare to dream.  Those willing to listen and do the work.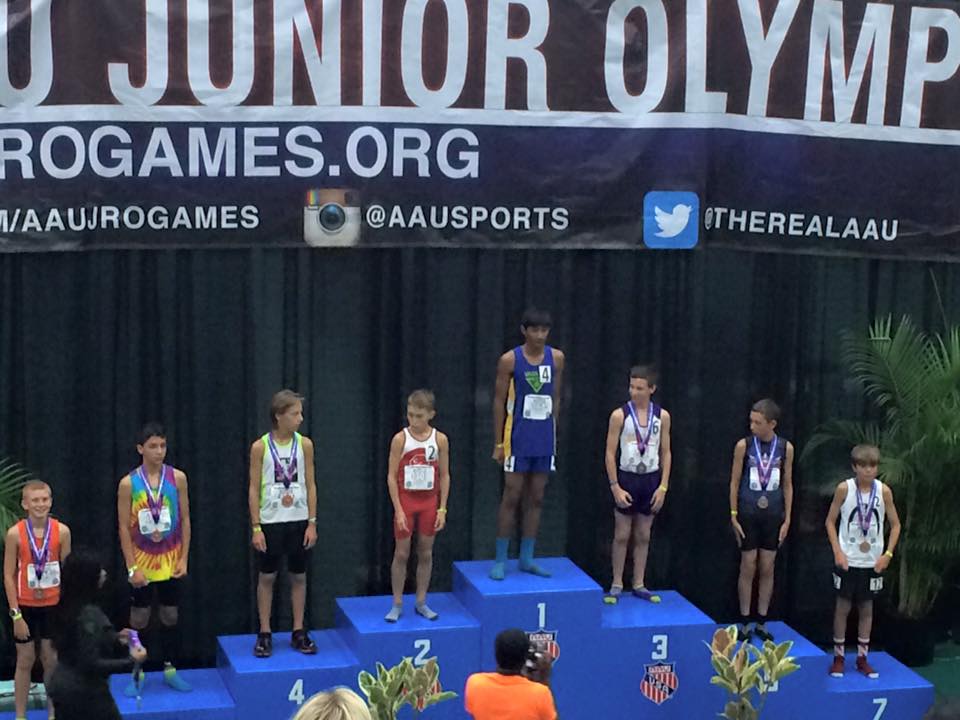 Sam Runde makes it worth it.  Far right, sporting the  Peace, Love, Run, NRGE kit.  We worked his personal best down from 10:36 to a 10:13 over the last 8 weeks.  We talked before Saturday morning's race, asked him if he was ready to go.  "Between 10:10 and 10:15" was his reply.  Completely dialed in on how to pace himself and explode to a podium finish over the last 200 meters.  Yep, that makes it all worth it to me.