Or, HARD FOUGHT BEST.  A two  title morning as it were.
My dear sweet Linda is headed down to Tulsa manana for Saturday's USATF Masters 15K National Champs.  A boat load of prize money for the fastest age groupers and age graded performances.  Stacy Mangers Shaw will also be in kit and has my blessing as pre race age graded favorite for the women,  Bar None.  At 49 she will have her hands full of the light side of the 45-49rs.  But she's not wired strictly for age group or graded, often beating competitors half her age in open competitions.  Early in '16 she'll be 50, hard to believe as that may be.
I've got some other interesting skin in Tulsa's game this weekend.  Back in the late 80's when living in Beaumont, TX a cat a couple years older used to pitch me racing fits and then began pulling away.  Don't  quote me but I  believe he ran high 2:30s at TCM at 50+ when it served as that USATF Champs.  Joe Melanson.  Now 60 plus and if he's showing up he's ready to race.  His beautiful wife Billie Kay, also in the 60 plus and also  entered.
Bob Garia.  Enjoys near legend status in Omaha.  Don't quote me but I  believe he won the Corporate Cup as a young man and continued to run at the front of the  pack for two decades.  Sported the red and white for me for a short while.  Still cleans up on local age groups and pulls the occasional overall at off the radar runs.
Joe.  Bob.  A lifetime friend vs. a long time friend.  Now it gets interesting.
Giddyup!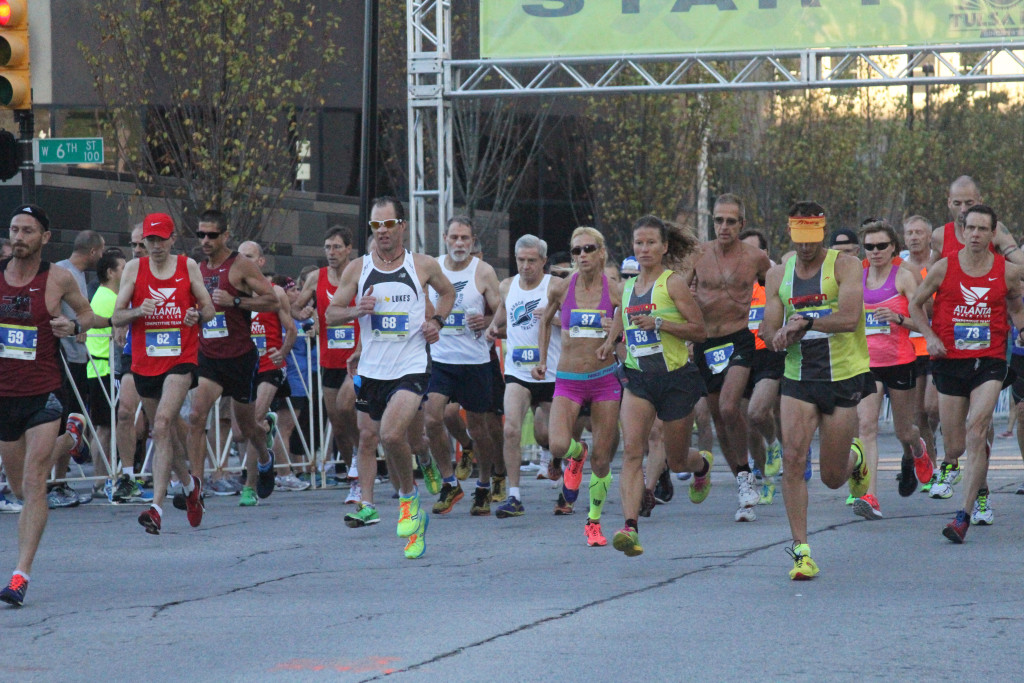 Not sure if any are going but with LRC Racing's stable of studly masters it would be cool to see  some of their names podium wise.