At the 2012 USATF Nebraska Association annual meeting LDR Chair Matt Pohren introduced the Nebraska Association LDR Founder's  Scholarship.  I  am honored that it is in my name and privileged to oversee the selection committee (Shannon Stenger, James McGown, current LDR Chair, me).
This year's winners are Millard South's Taylor Somers (State Champ 1600 – 5:02.21 & 3200- 10:52.16) for the girls and a split between Westside's Milo Greder (State Champ1600- 4:09.6*, 2nd 3200- 9:20.69) and Millard West's Seth Hirsch (State Champ 3200-8:57.20*,  2nd 1600- 4:14.10) for the fellas.
* State record
Congratulations to these deserving athletes and not for the last time, Giddyup!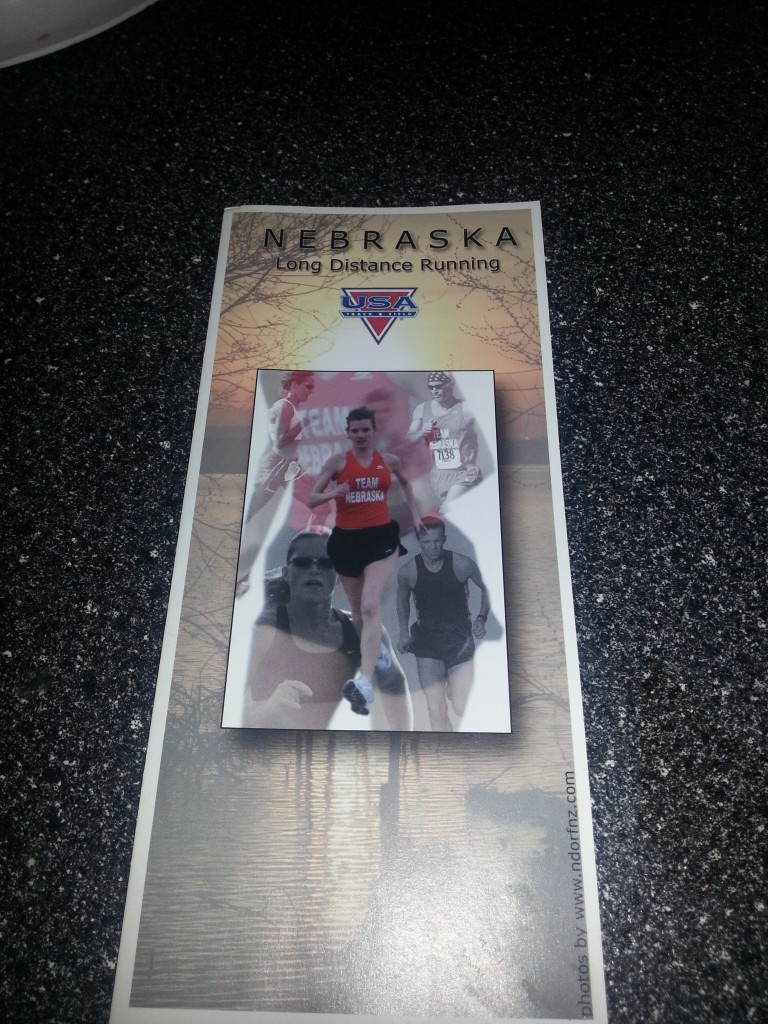 I wrote a grant to the USATF national offices in Indianapolis back in 2002 to publish this brochure and launch the LDR program in Nebraska.  I can hardly believe  it has been 15 years already.  Featured on the cover:  Michelle Swenson, Gary Dougherty, Ann Ringlein, Michelle Paxton, and Craig Christians.  There was no USATF LDR program, no Team Nebraska, no LRC Racing, no Women Run Nebraska, nada for post collegiate athletes before I moved here, I know it is hard to believe.
You have my permission to chuckle if someone tries to convince you otherwise.  Aw Shucks!