I moaned last Monday about the lack of representation at the Twin Cities Marathon.  Today I groan with no Nebraskans competing at Chicago.  Two of the premiere marathons in the United States, both easy driving distance, fast courses, loaded with competition.
The USA Olympic Trials qualifying window opened September 1 at TCM and will wind up at the Houston Marathon on January 19, 2020.  Fellas- 2:15 A standard, 2:19 B standard, 1:04:00 Half.
The last male qualifier living in Nebraska?  That fella out in Brady.  The rancher/school administrator.  The young man I coached to the '04 & '08 Trials.   James McGown.
A lot of coaches in Nebraska.  A lot of runners in Nebraska.  How has the value and luster of the Olympic Trials Marathon fallen into disfavor?
By having too much fun.  By focusing on the social and funsies and as long as we all hang out that's good enough.
So hard to understand this.  Not even one among us?  10 Years since a male living in Nebraska has dreamed to the Trials.  With all due respect to Mssrs. Morgan and Fruit, both Nebraska natives that achieved their dreams through programs outside the Good Life.
What is this landscape?
Omaha's Race For The Cure 5K.  I loaded (5 athletes!) the field and we came away with hollow victories.  No awards ceremony, no overall recognition, no competition from the other USATF Clubs, no nothing.  Only legitimate times to guide this fall's training.  The charities that have so bastardized our sport.  Did you know that 60% of the proceeds go to Komen's leviathan administrative efforts.  The lady that stood on the sidelines saying it all- "I'm a survivor and we used to be able to run/walk for free.  They started charging us and now I can't afford to participate."  8000 participants.  215 selected the extra $5 to be "Offically Timed".  Remember they call this a Race.  At least it was USATF Certified.
What is this landscape?
Big win by Jeremy Morris at the Lake Perry 50K.  Mountain Man.  Nick and Liz  taking the overalls at the above  mentioned charity run.  Tristan and Stacy and Angee also repping Run Guru Elite with solid efforts.
LRC Racing taking to the mud at the Briarcliff Invitational.  Cory Logsdon of Team Nebraska too.  Good on them for racing.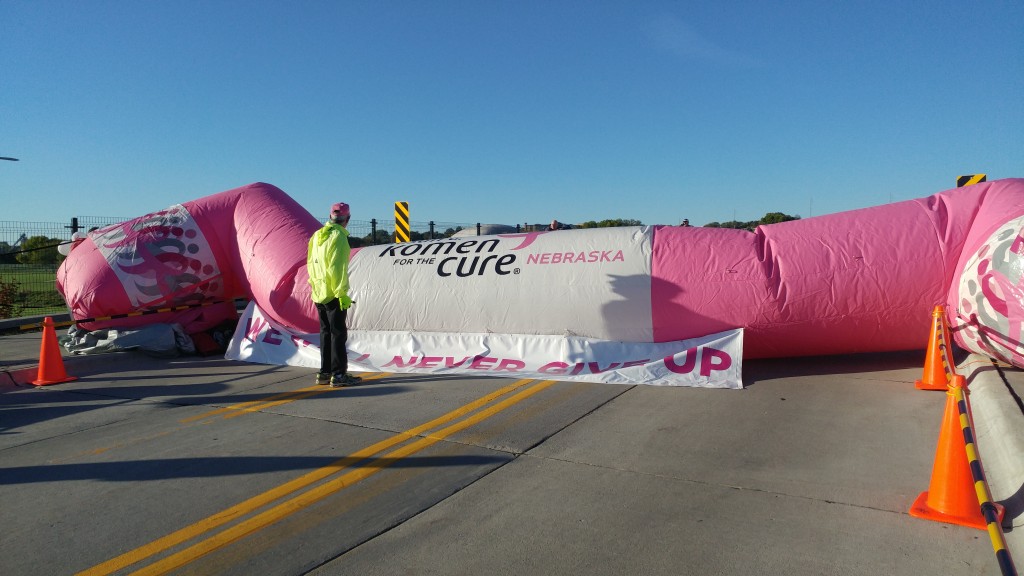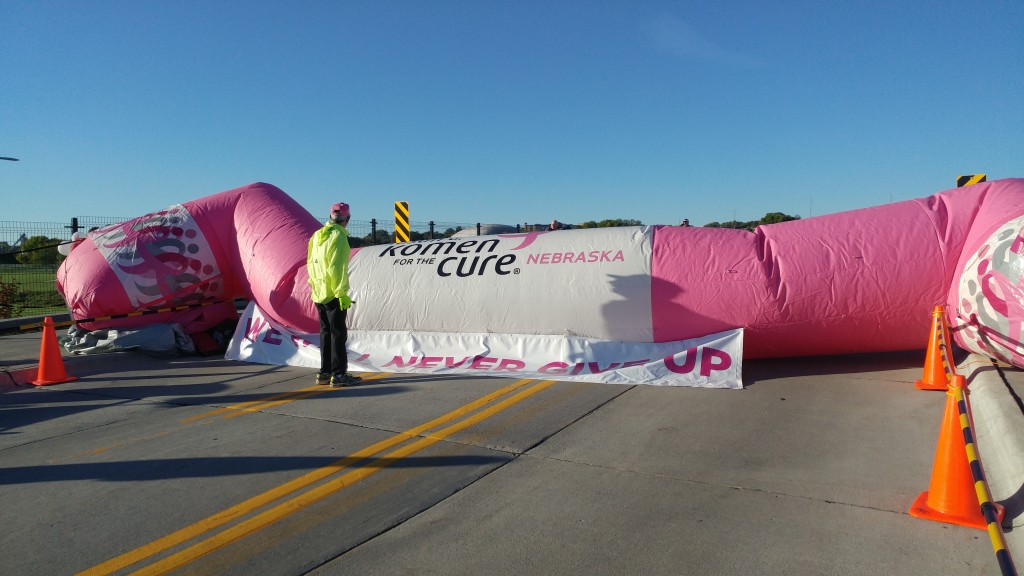 The start build out to yesterday's race collapsed just prior to the start sending volunteers scrambling.  Apropos for how the charity has deflated my best efforts to make it a Real Race.  USATF deserves better.  RRCA deserves better.  WECRAWL deserves better.
What is this landscape?