USA Club Championships.  Whether the T&F Champs in the summer or Club Cross in December.
The most important measuring stick to the founder of Nebraska's LDR program.  How does Nebraska (LRC Racing) stack up against the rest of  the United States?
In the open men's 10K race there were 49 teams, 424 finishers.
Lincoln was led by Nolan Zimmer's 53rd o/a (31:01) finishing 26th out of 49 teams, top half by a couple places.  Nolan Border (149th-32:19) and Jacob Olson (150th-32:19), Ryan Dostal (263rd-33:40). Andrew Jacob (277th-33:50), and Tom Nichols (395th-37:29) rounded out the scoring.
Team Nebraska sent Matt Pohren (216th-33:08) and Josiah Belzer (307th-34:20).
RunAblaze Iowa finished 12th overall.  KC Smoke finished 16th overall.  Cream of the Midwest crop and whom we should all be trying to catch up to/beat.
In the women's 6K race 30 teams and 246 athletes.  Nebraska (LRC Racing) showed the predicted potential finishing 11th overall like this:
Katie Wetzstein (39th-20:51), Mary Hillis (58th-21:08), Hayley Sutter (95th-21:49), Sarah Fowler (122nd-22:16), Erica Doering (150th-22:36) and Cassandra Krings (158th-22:45).
Plane and simple.  I was happy to see that Lincoln was able to fly to Lexington  for  the race.  Beats the hell out of the old days when we would make the 12 hour drive.  Save the legs for the race!
Run Guru Elite's Liz Starbuck went back to her altitude roots to run an indoor 3K at the Colorado School of Mines.  10:49 a good way to kick off the indoor season.  Al Sanabria ran a quick 8:52 3k for the win at Kearney.
Cory Logsdon ran 100 miles in 17:59:XX for the win on the trails of Hitchcock, Iowa.  Jody Semonell was first for the women century runners.  Brian Wandzilak won the  50 Mile.  I can't even imagine!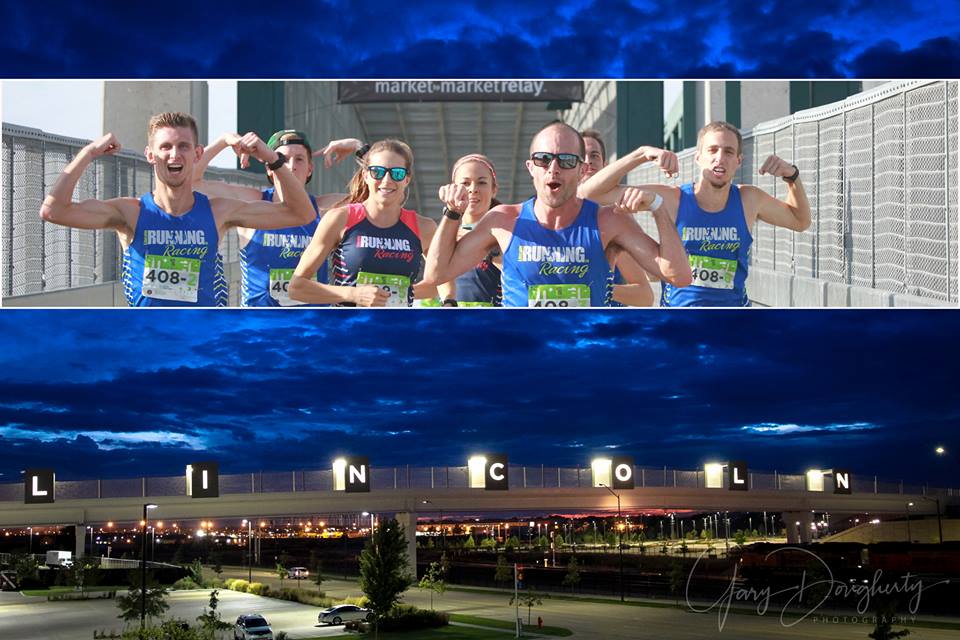 LRC flexing their muscles this fall.  Putting themselves as the current best club in Nebraska.
Giving us all someone to chase!