Thanks to Linda for today's column title.  Watching around the country they drop a Peach in Atlanta, a Giant Spud in Boise.  She suggests that Omaha "Drop The Cob."
Nothing suggests Nebraska like a big old corn cob.  Cornhole.  Cob hats.  Corn.
Cornhuskers.  That one I get behind all the way.  Every screen in the Good LIfe tuned into Scott Frost this morning, lets hope it goes his way before he heads our way for good.
Those of you that have run over the last couple days, hope your skin is ok.  I've watched with amazement at the number of much praised selfies.    That elasticity and hubris of youth I no longer possess.  My tests of frigid madness during, pre social media, was for personal satisfaction alone.  Begs the philosophical question, would you run 100 miles and never tell anyone?  Please be careful, your susceptibility to damage only increases with every exposure.
-19 real temp and -35 wind chill as I peck this deck.  French pressed Cup of Magic, a stoked firebox, Jedediah at my feet, Linda by my side, can't think of a better way to start 2018.
Happy New Year!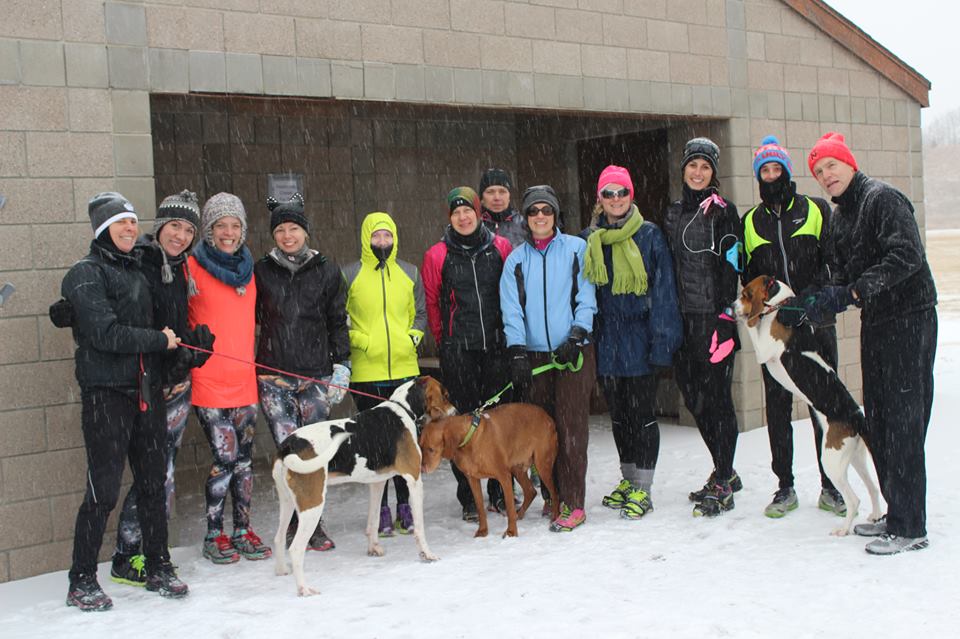 The 2014 Hair of the Dog Run at Lake Zorinsky, fundraiser for the Food Bank of The Heartland.  It was well above zero, we did it for charity, and felt it for days.