Jeremy Morris and Craig Halverson.  A couple of the steadiest and most prolific runners I know.   Good Mates.   I'm lifting from their respective social media accounts to share with you.  Jeremy first and Craig following.
"2017 Race Recap
3196 total miles ran, 15 races with 5-1st, 7-2nds, a 4th, 6th, and 27th place finish. Raging Bull 12 mile-2nd, Stampede 50k-2nd, Rockin K 50 mile-1st, Angry Cow 50 mile-2nd, FreeState 100k-2nd, Lincoln Marathon-27th, Cowboy Ultra-1st, Buffalo County 1/2 marathon-4th, Dizzy Goat 12hr-1st, Heifer Hustle 18 mile-2nd, Hawk 100-1st, Lake Perry Rocks 50k-1st, Goatz 50k-2nd, Vets 50k-2nd, and KUS 24hr 6th. Had some knee and leg issues throughout the year that never let me feel 100%. Chose to not run a few planned races because of this. Would say 2017 was an average year of racing even with all the set backs in training. Didn't reach any of my goals, but am happy with what I was able to achieve. Winning Rockin K 50 mile for the 6th time, The Dizzy Goat 12hr for 4th straight year, The Hawk 100 for 2nd straight year, and completing 150 miles of the Cowboy trail are my highlights of the year. Looking forward to having a better 2018. #Howihammer"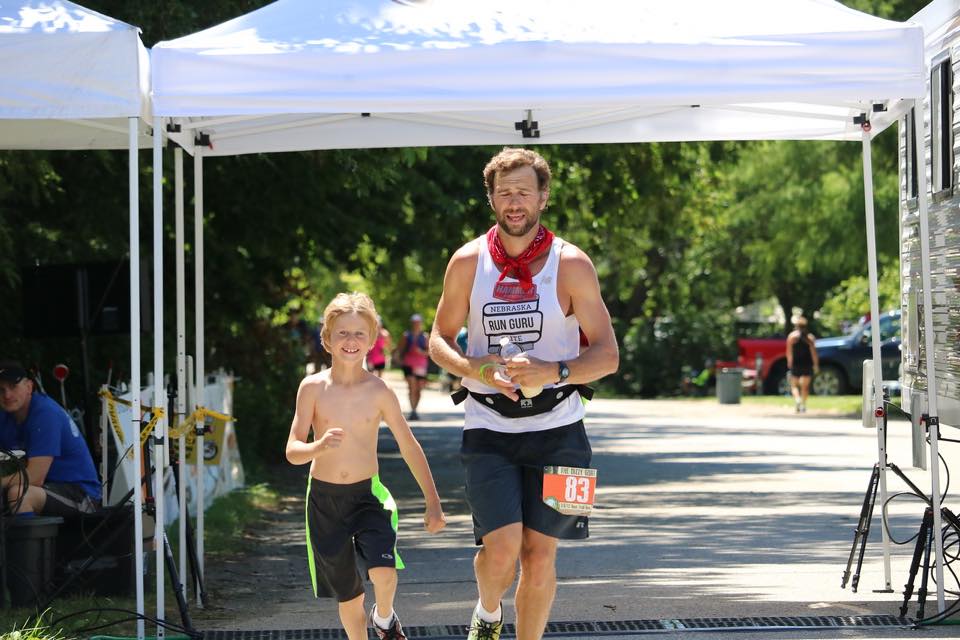 Jeremy is strong in his running and in his family.  One of the quietest and iron fortified (Hamms) runners I've ever known.
From Craig:
"Here it is! All my medals and awards from 2017! What an amazing year. We ran Iowa, Nebraska, Missouri, Kansas, Oklahoma, New Mexico, and Illinois! I ran my first 50k, my first trek the tower up the building, I pr'd my 5k 10k and half marathon. I just hope Tera and I have another great year, can't wait to see where it takes us."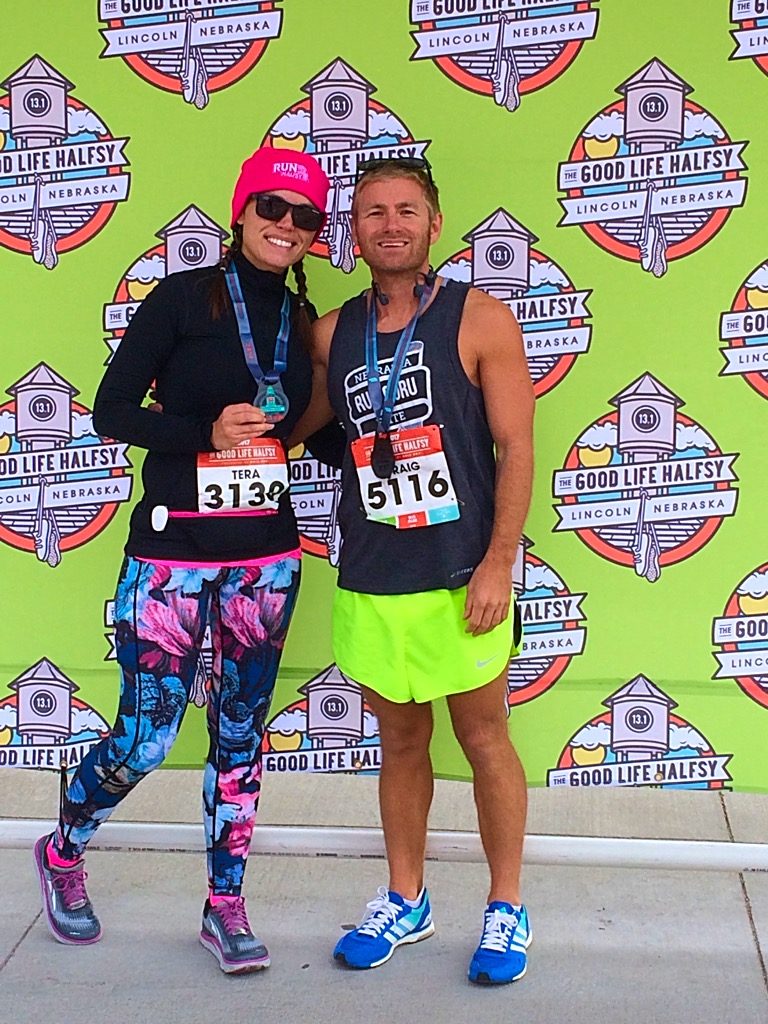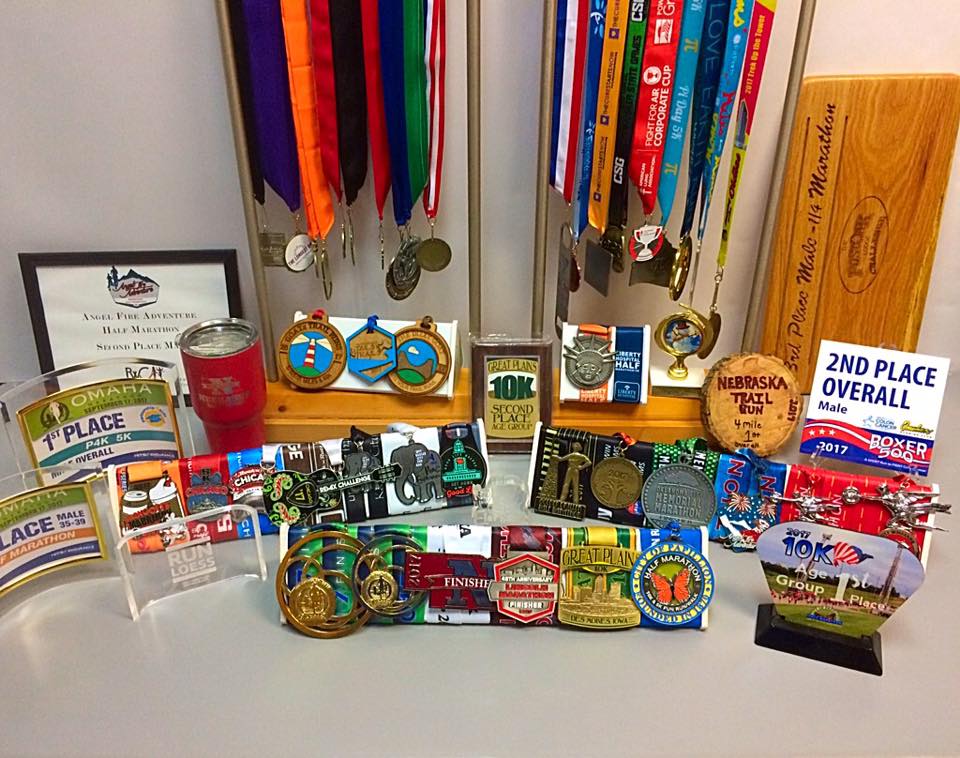 Craig's 2017 awards testament to his frequent trips to the podium!