A survey of  Run Guru Elite performances the first weekend in May.  We've comprised, roughly, 20-25% of the top finishers at the Lincoln Marathon and Half Marathon.
2014
26.2
Cameron Cummings, 5th o/a and 1st Nebraskan
Jerrod Anzalone, 12th o/a
Walter Key, 16th o/a
KyleClouston, 18th o/a
13.1
Amber Sargent, 7th o/a
2015
26.2
Pete Kostlenick, 3rd o/a (1st Nebraskan)
Kyle  Clouston, 8th o/a
Jessica Pape, 4th o/a (1st Nebraskan)
Stacy Shaw, 12th o/a (1st master)
2016
26.2
Jeremy Morris, 14th o/a
13.1
Jay Welp, 5th o/a (3rd Nebraskan)
Grant Wintheiser, 7th o/a**  (4th Nebraskan) **Was in 2nd entire race, missed critical turn
Kevin Joerger, 12th o/a (7th Nebraskan)
Kyle Clouston, 22nd o/a
James McGown, 24th o/a (2nd master)
2017
13.1
Grant Wintheiser, 4th o/a (1:07:09) (1st Nebraskan)
Jay Welp, 10th o/a (1:10:51) (5th Nebraskan)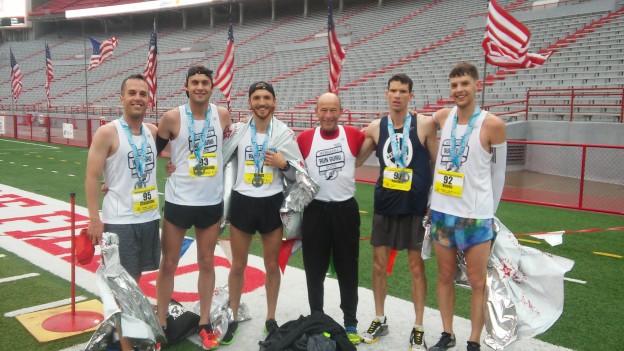 2016, a breakthrough year for our little club.  Proud of all my mates, everyone.