This weekend is the Chevron Houston Marathon.  The 46th annual and the 26.2 mile standard that I hold all others to.  We all have our standards right?  Shining examples of excellence.  This race meets all of my criteria.  Starts with a completely closed road course, the minimum to be on my list.  Athlete support is next and few can match Houston's Texas sized hospitality.  From the locals to the national caliber to the world class.
Made my marathon debut there in 1983,  a 3:11 and have continued to look forward ever since.  From the mid 90s to the middle 2000s my Run For The  Arts 10 Mile was scheduled two weeks prior to Houston.  The RFTA hosted many of the top American and international runners that wanted a Southeast Texas tune up prior to the big dance.  Ran my personal  best 2:46:56 in 1995.
Sent dozens of Nebraska's best athletes to Houston after my move here in 2001.  Race Director (and old buddy of course) Brant Kotch always happy to support my vision.  I'm sure their memories of excellence mirror my own.
The Half Marathon was added in 2002.  Justin Chaston (1:08:42, one Jim McLatchie's boys) took the overall.  And how about this little nugget, the women's race was won by Christy Nielsen in 1:21:37.
Houston has hosted multiple USA National  Championships.  And the 2012 USA Olympic Trials Marathon.
Houston.   My Gold Standard for marathons.  Also on my list of Great American Road Races are Boston and Chicago and New York and Twin Cities and Grandma's.  My portrait should be clear now.  And explain the hows and whys of my opinions of Nebraska marathons.  These are the marathons you need to run to understand my passion and my position.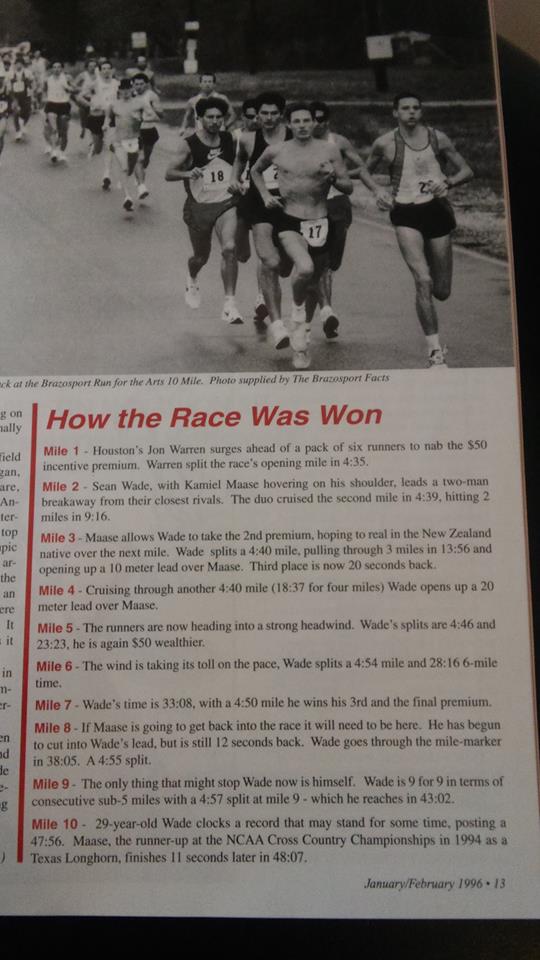 The Run For The Arts 10 Mile was perfectly positioned as a tune up and man did the studs come take advantage.  My first venture as a Race Director shaping the expectations I still hold for athlete support.  Notice the liberal  sprinkling of "premiums" to ensure and reward fast times.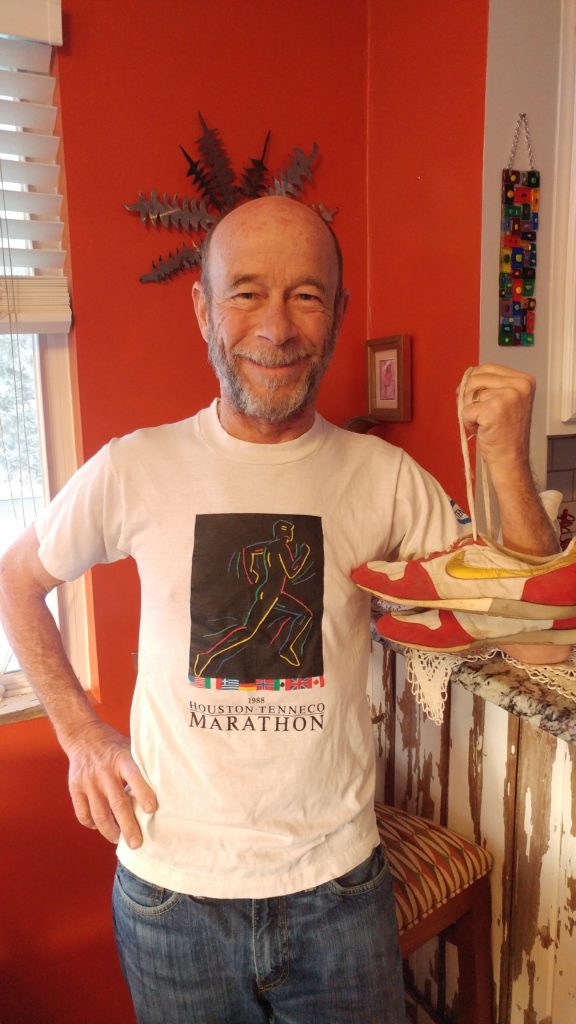 Houston Tenneco 1988, the t-shirt and racing flats both 30 years old this weekend.