Results from this past weekend's Portland Track Festival show just how HIGH our Midwest USATF Club bar has been raised.
Kansas City Smoke's Zach Zarda turned in a very nice 29:35 (4th) in the 10000 meters.  The Smoke's Amy Regan (33:28, 10th) and Sarah Fogarty (33:56, 13th) also raced the 10000 around the oval in Portland.  Two women  sub 34, adding some serious giddy to the up!
The Pike's Peak Elite Track Club has merged with the Colorado Springs Track Club.  The combined effort should yield great results.
How fast is Omaha's octogenarian Jose Badillo?  Fast!  His 6:59 mile (1st 80-84) at the Iowa  Senior Games age grades to a 4:17.  In the heat.  Catch him if you can at the Nebraska Senior Games.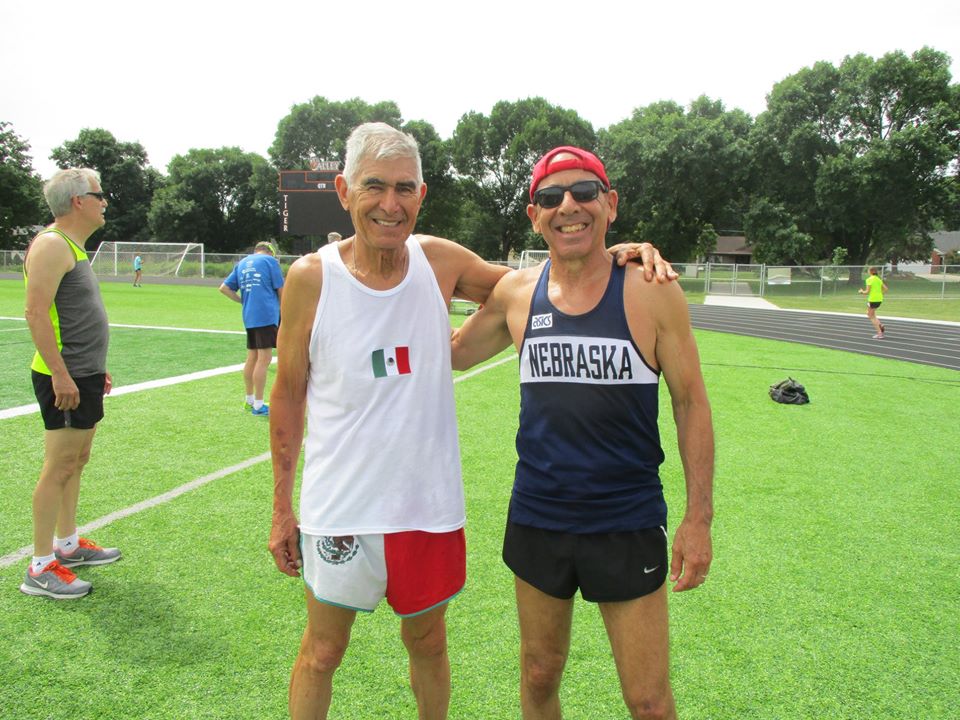 Jose with his long time amigo and equally talented stud Bob Garcia.