Linda and I  still like to get out occasionally.   Sharing mutual interests.  Saturday night we visited Fremont.  Some crappy food at La Hacienda (I couldn't chew the Carne Asada).  And then on to Bomgaars to peruse all manner of hardware.  But it was the Fremont HS Alum 5K, gun at 7 pm, that had us out past our typical curfew.   Fremont, hotbed of talent, don't doubt it.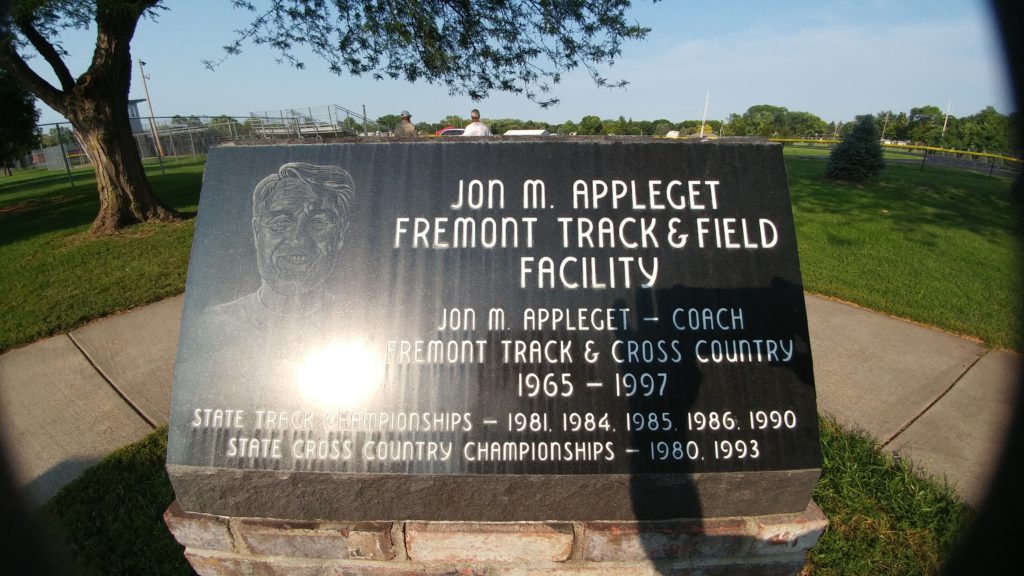 Proud heritage out of Jon M. Appleget Field.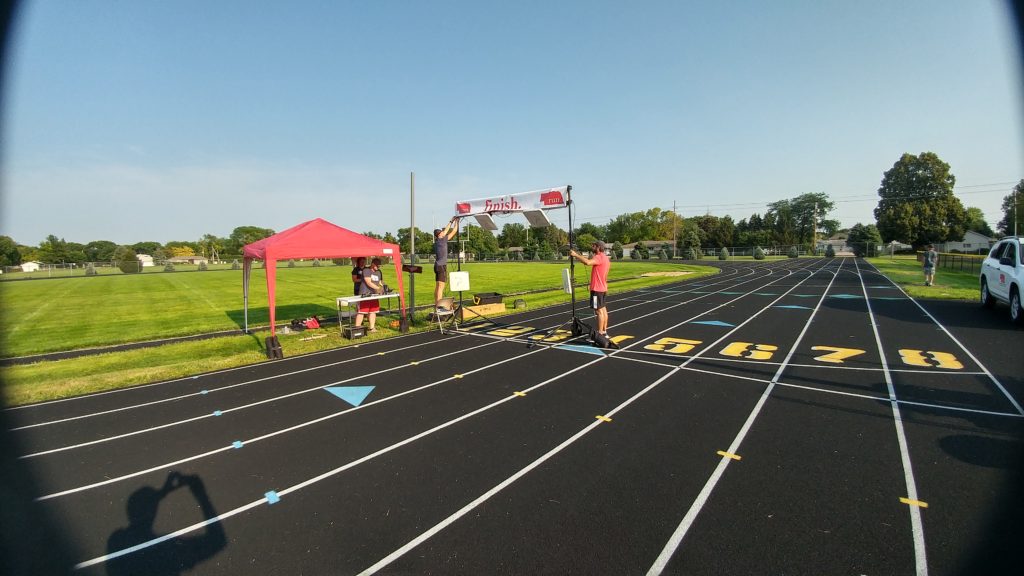 Chris and Ashley and Hector from run nebraska setting up the finish, must be tall enough to accommodate Andrew Jacob!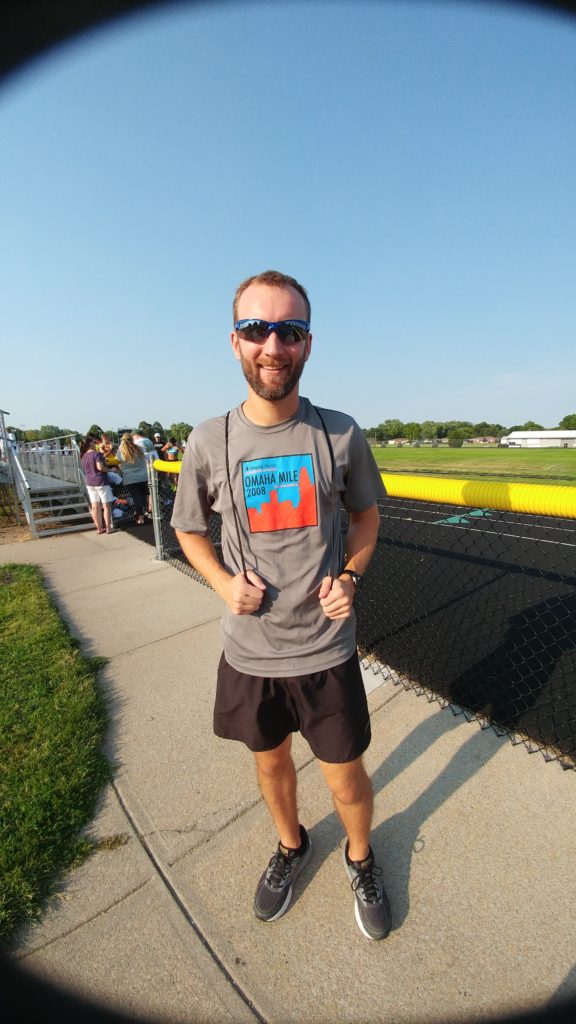 Steve Schultz remembers the two sub four minute performances from the 2008 Omaha Mile.  And I remember too.  Steve ran 4:40 that year.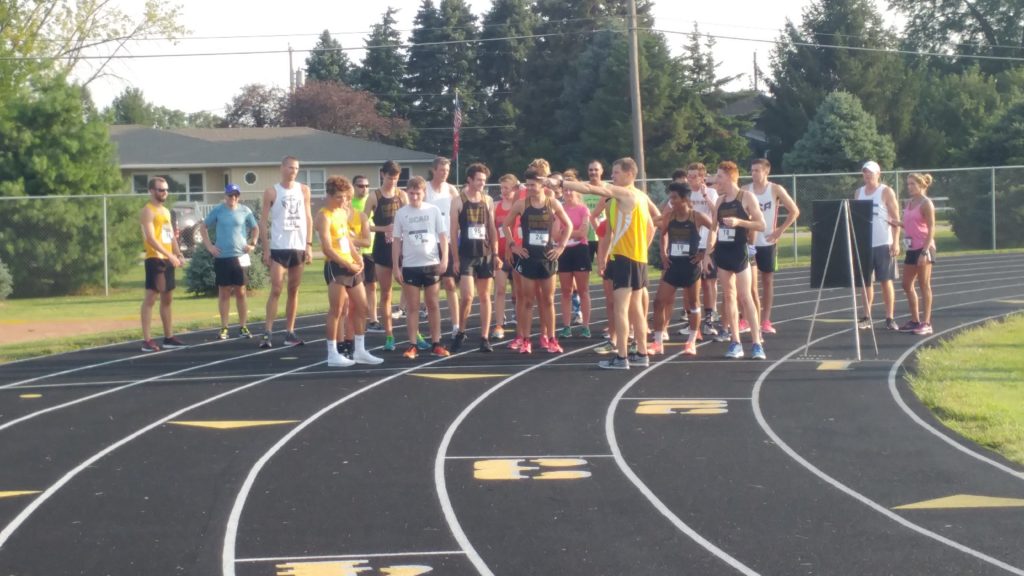 Some fast young fellas lined up for the Alum portion of the evening's races.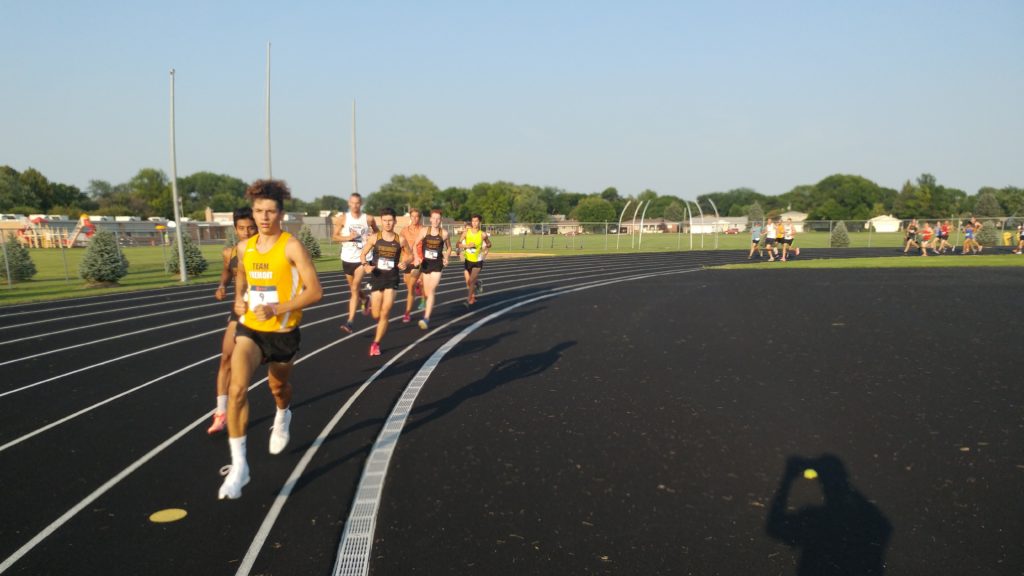 CJ Martinez led from start to finish.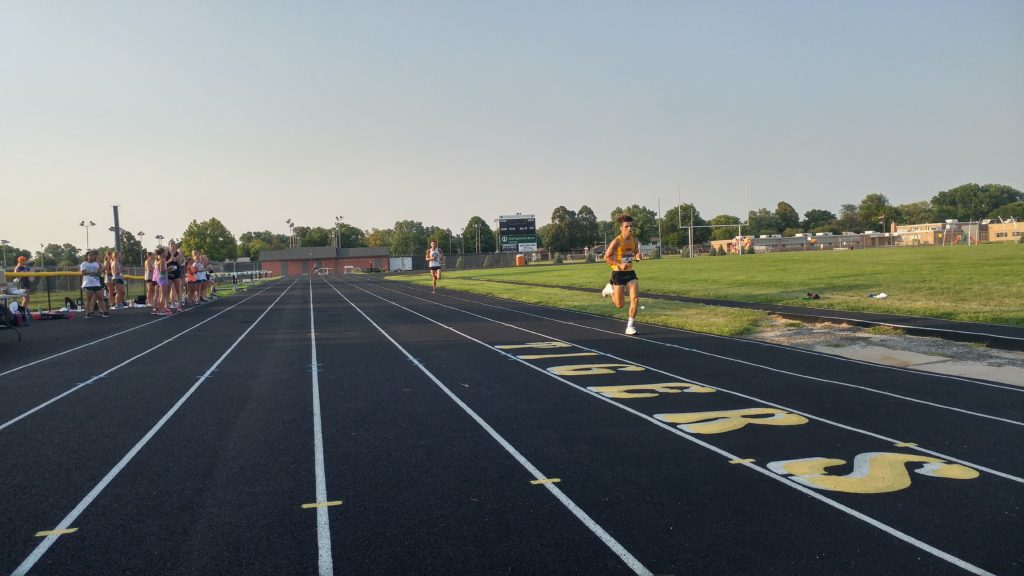 CJ and Andrew Jacob battled throughout with the decisive finish kick the difference.  Youth not to be denied!