First weekend of October and things were smoking on the roads.  The favorite weekend for marathoners around the United States with Twin Cities and Chicago both going.  Two perfect courses for qualifying for the USA Olympic Trials.  Two races that were proving grounds for Nebraska's best marathoners of yore.
Hellacious footraces in Minneapolis like this:
Twin Cities Marathon Women
1. Sinke Biyadgilgn         2:33:04
2. Serkalem Abrha          2:33:10
3. Sarah Kiptoo               2:33:15
51 year old Eric Barnes of Nebraska City the first and only Nebraska finisher, 2:51:27.
The Twin Cities 10 Mile was our USA National Champs and the battles were fierce.  Scott Simmons loading up his U.S. Army athletes for 7 of the top ten spots.  No Nebraskans in the men or women's races.
Men
1. Shadrack Kipchirchir               46:32
2. Leonard Korir                           46:35
3. Stanley Kebenei                       46:39
13. Brogan Austin, (Iowa Abalaze) 47:57
Women
1. Sara Hall                                  52:47
2. Molly Huddle                          52:48
3. Emma Bates                            52:51
Chicago Marathon simply a barnburner:
MEN
1. Mo Farah (GBR)                             2:05:11
2. Mosinet Geremew Bayih (ETH)   2:05:24
3.  Suguru Osako (JPN)                     2:05:50
4. Kenneth Kipkemoi (KEN)             2:05:57
5. Galen Rupp (USA)                         2:06:21
WOMEN
1. Brigid Kosgei                                2:18:35
65. Kayte Partch (NE)                      2:52:47*
107. Natalie Como (ID)                   2:58:47*
* both competed for me back in the day, still damn proud
The White Light Mile in Fremont was fast.  Too fast.  My calibration course victim of Douglas County road resurfacing , correction coming this week, great time had by everyone regardless of the shortage.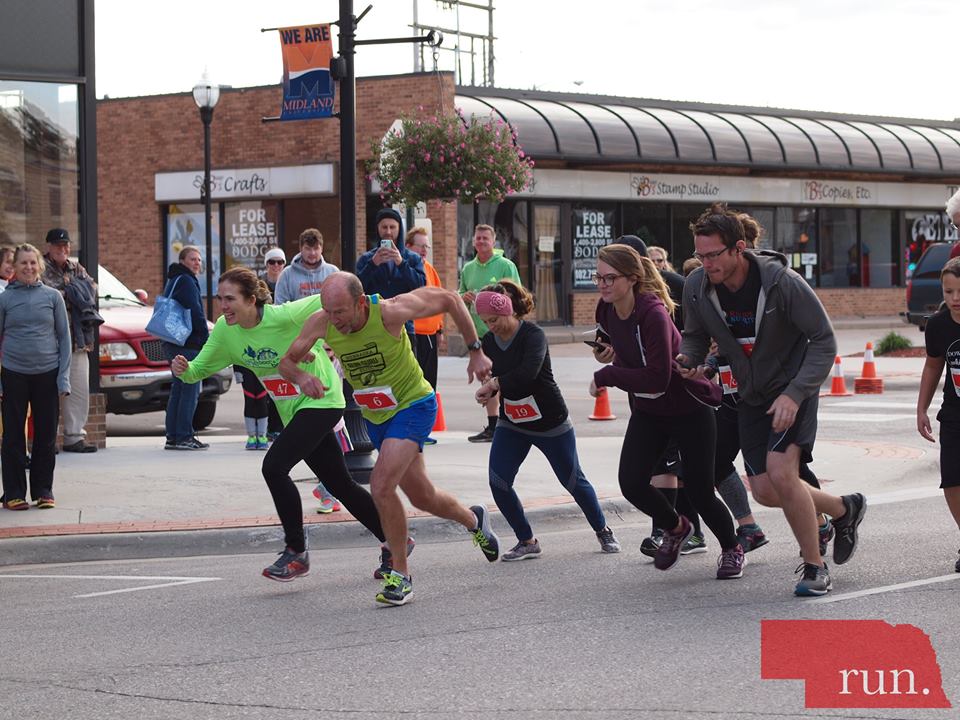 I was in the 3rd of 6 heats.  Still start like I own the joint.  Pancake flat, lightning fast, a bit shy.  If I were 30 years younger I would have been in Chicago.  Or Twin Cities.