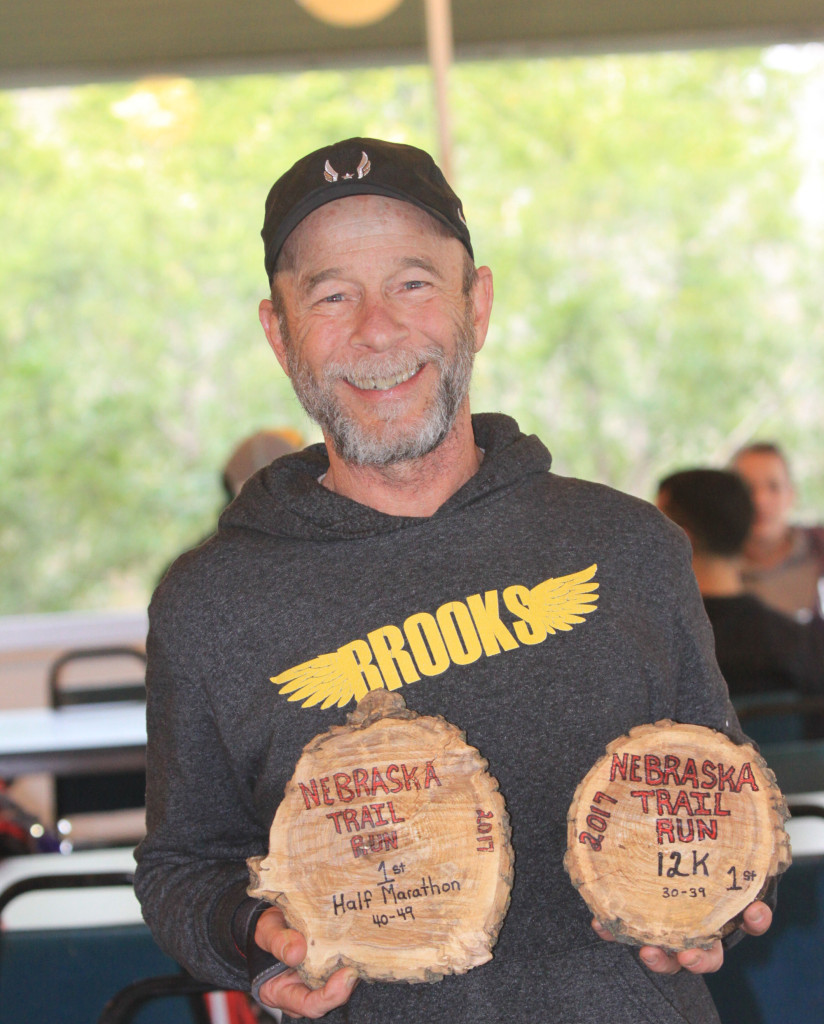 1984- Founder, Gulf Coast Wind Breakers Running Club
1987- USA Track & Field Road Running Technical Council Course Measuring Certification
1992- Bachelor of Science, Community Health Promotion, Northern Illinois University
1992-1999, Elite Athlete Coordinator, Baytown Heatwave 5 Mile
1993- Founder, Brazosport Area Road Runners Association Running Club
1995-2000, Race Director, Brazosport Run For The Arts 10 Mile
1996-2002,  USA Track & Field Women's Long Distance Running Athlete Development Program Coordinator
2000- USA Team Leader World Championships Half Marathon, Vera Cruz Mexico
2001- Founder, USA Track & Field Nebraska Association Long Distance Running Program
2001- Founder, Team Nebraska
2002-2009, USA Track & Field Women's Long Distance Running National Championships Chair
2002- USA Team Leader Chiba International Ekiden, Chiba Japan
2003- USA Track & Field Women's Long Distance Running Contributor of the Year
2004- USA Track & Field Men's Long Distance Running Scott Hamilton Award
2005-2016 USA Track & Field Elite Development Club Council member, Vice Chair in 2010
2006- Lincoln Track Club Distinguished Service Award
2006- USA Team Leader Yokohama International Ekiden, Yokohama Japan
2006-2011, Race Director Swamp Stomp Cajun Festival
2007-2008, Race Director Omaha Mile, State records for 1 mile road race (Peter vd Westhuizen-3:58 and Alice Schmidt-4:37)
2007- 2013, Race Director Monster Dash
2007-present, Race Director Nebraska Trail Run
2007- USA Women's Olympic Trials Site Selection Committee
2008- USA Team Leader World Championships Half Marathon, Rio de Janeiro Brazil
2008-2013, Head Coach Wednesday Night Track community outreach program
2010-2012, Race Director Big Blue Run
2012- Meet Director USA Club Track & Field National Championships, Burke Stadium, Omaha
2012- Founder, Nebraska Run Guru Events, LLC
2013- present, Race Director Two Rivers Winter Fitness Series
2013- Founder, Nebraska Run Guru Elite, Inc.
2013-2016, USATF Coaches Advisory Committee
2014- USATF Level 1 Coaching Certification
2014-2017  Elite Athlete Coordinator, Freedom Run Half Marathon
2015- Executive Director, Nebraska Run Guru Elite,  INC
2016- USATF Safe Sport Credentials, NRGE, Inc. adds Youth component
2017-  Sam Runde 10th o/a (9:27) 15-16  at USATF Jr Olympics 3000
2018- Co-Founder, Executive Director Valley 7 Lakes Marathon
Run Guru Elite (2012-2018)
Club Records
Open
800
1500
Road Mile–Men- Jay Welp, Road 4:17, 2017 Arrows to Aerospace, Bellevue Indoor- Welp, 4:18.45, 2018 Frank Sevigne Invite
Liz Starbuck- Road 5:17, 2017 Arrows to Aerospace, Bellevue NE
3000–Men- Jay Welp 8:33 2017 Havelock, Lincoln NE
Women- Liz Starbuck, 10:51, Colorado School of Mines Indoor Meet 12/2017
*Sam Runde, 9:31, 10th overall 2017 USA Junior Olympics 15-16
5000–Men-Grant Wintheiser 14:37, 2017 Omaha Race For The Cure
Liz Starbuck, 17:53 Full Wolf Moon 5K 1/20/18, Waterloo NE
8K, Grant Wintheiser 23:55, 2016 Shamrock Shuffle, Chicago
10K– Jay Welp 32:28, 2017 Freedom Run, Valley NE
Liz Starbuck, 38:31 2018 Des Moines Leprechaun Chase
7 Miles–Jay Welp 36:54, 2017 BIX
10 Mile, Grant Wintheiser, 50:51 , 2017 State Farm, Lincoln NE
Amber Sargent 1:06:43, 2018 Early Bird 10 Mile, Omaha
Half Marathon, Grant Wintheiser 1:06:15, 2017 Gary Bjorklund, Duluth MN
Amber Sargent, 1:24:40, 2014 Good Life Halfsy, Lincoln NE
25K Amber Sargent, 2018 Fifth Third River Bank Run, Grand Rapids, MI
Marathon–Cameron Cummings 2:34:48 2014 Lincoln Marathon
Amber Sargent 2:58:32 2015 Boston Marathon
50K
100K
24 Hours
Pete Kostelnick named USATF Athlete of the Week, October 28, 2016
TEAM NEBRASKA 2001-2012
Team Nebraska was founded in 2001 as a way to advocate for serious and talented long distance runners in the state. From 1997-2002 I served as the Women's Long Distance Running Association Athlete Development Program Coordinator, a national level position that provided funding opportunities for promising athletes to our USATF National Championship events. I had worked with Nancy Stanley and Mary Amen of Lincoln in that capacity prior to my moving to Nebraska. When I moved here I knew that I wanted to help cultivate, encourage, and promote the very best runners in the state. With that intention I founded the USATF Nebraska Association LDR Program to serve as a platform for my initiatives.
In the fall of 2001 I began attending local races and would approach the top finishers and inform them of my plans, often asking them on the spot to join the effort. This yielded some good results, our freshman class, if you will, was comprised of the top local talent to be sure. Of that first group, Ryan Salem is the lone remaining athlete. In 2003 I was introduced to James McGown. I coached James, using the vaunted McLatchie Marathon Training Program, to the first of his 2 consecutive USA Olympic Trials Marathon qualifiers in 2004. I've often said that Team Nebraska was built on James' back.
From 2002-2009 I served as the USATF Women's LDR National Championships Chair. This position, coupled with a thorough knowledge of the USATF Governance Manual, helped me to implement a Club Championships component into all of our National Championship road races. It was also during this time that USATF created the Elite Development Club program and Team Nebraska was included in the original list of 10 clubs. I would send teams to these road champioinship events and we would win, sometimes uncontested, but as the program grew, often against some of the top clubs within the region of the event. Our first Club National Championship was at the USA Women's Half Marathon in Duluth, 2003. Members of that squad were Machelle Cochran, Rene Kruse, and Christy Nielsen-Crotts. Our men would duplicate the Half Marathon title in Kansas City in 2004, scoring members of that team were Mike Morgan, Nick Rector, and myself.
Mike Morgan would become the heir apparent for excellence for Team Nebraska. His 1:04:04 at the USA Half Marathon Championships in Houston in 2005 caught the attention of Keith & Kevin Hanson, and he has trained with them since then, has represented the USA in two World Championships Marathons, and is currently training for the opportunity to make that squad a 3rd time.
From 2004-2006 Suzanne Weeder Einspahr was our top female athlete. She had top 10 finishes at both our USA 5K and 10K National Championships and secured spots on two USA International Ekiden Teams, one in China, the other in South Korea.
In 2005 we began a sponsorship relationship with the Lincoln Marathon. Race Directors Nancy Sutton-Moss and Gary Bredehoft supported my vision until 2012.
In 2007 it became apparent that Team Nebraska should and would become more than strictly a distance running club. There were many talented Track & Field athletes graduating with no where to continue their competitive aspirations. In 2008 We sent a team to Olathe, KS for the USA Club T&F National Championships, our first ever. Since then we have had multiple National Champions and many highlights including our men setting a DMR Championships Record (10:17:58 by Shannon Stenger, Matt Schneider, Nick Suing, Michael Saalfeld) in New York, 2009; Angee Henry winning the "Outstanding Performance by a Female" award in 2010 in San Francisco; and Aubrey Baxter winning the "Most Valuable Female Athlete" award in NYC, 2011. Team Nebraska is proudly hosting the 2012 USA Club Track & Field National Championships right here in Omaha at Burke Stadium on July 6 & 7. I hope everyone will come out to support the Good Mates!
We have had Team Nebraska representation at the last 4 USA Club Cross Country National Championships. 2011 was a high water mark when we sent a full masters men and masters womens team, a full men's team, and 2 open women. The highlight of that meet was our David Adams placing 10th overall and putting his name on the lips of every serious competitor in the U.S. David went on this spring to qualify for the USA Indoor 3000 Meter National Championships. He also won the Stanford Invitational Steeplechase in an Olympic Trials A Standard time of 8:29 (#1 time in the U.S. and #4 in the World!) Last week David joined the sub 4:00 mile club by running 3:58.44 at the Glenn Cunningham Mile in Lawrence, KS. David has given us some of the very best memories in the club's history and we know he is just getting started.
I just have to mention another of my personal favorite moments of Team Nebraska. UNL graduate Peter van der Westhuizen joined the club after finishing up in Lincoln. He was wearing our Red & White singlet at the 2010 Wannamaker Mile at the Millrose Games. To see him competing against the very best milers in the world, wearing our little old jersey, will forever be a moment of wonder.
In the midst of advocating for all of this Nebraska talent Team Nebraska has also found time to make a positive impact on the lifestyles of everyone. Our Road Race Management efforts date back to 2006 with 20+ races hosted. We have a wonderful committee that is dedicated to putting on great events for everyone's enjoyment, regardless of ability. These events are geared toward Family, Fitness, and Fun. (Although we did have the very first sub 4 minute mile on a USATF Certified road course at the 2007 Omaha Mile with Ryan Kleimenhagen of Minnesota running 3:59.) We have had the pleasure of working with numerous local charities including Youth 4-H, Ovarian Cancer Research, Midwest Prostate Cancer Coalition, Camp Carol Joy Holling, Food Bank of the Heartland, Open Door Mission, and the Nebraska Autism Society to name a few. Our road and trail race management efforts continue to grow and flourish.
Another important aspect of Team Nebraska is our Community Outreach Programs. The Omaha Endurance Group has been meeting 28 weeks a year for the last 5 years at Millard West track on Wednesday nights at 6:00 pm. I write individualized training for the members that guides them to their goals for the year, and this has been free to everyone. The OEG has grown so large that we have added John Tully and Kelly Crawford as assistant coaches. Coach Linda Barnhart has kicked off her Kids Fit Program as an adjunct to Wednesday nights and it grows by leaps and bounds every week.
That then has been the goal of Team Nebraska. To show that Elite Level running, racing, and competing can co-exist with the social and developmental nature of our sport. That running especially should have a global effect, bringing joy, support, and fitness to everyone, regardless of ability. Giddyup! www.teamnebraska.com
TEAM NEBRASKA YEAR END AWARD WINNERS
2003 Male Athlete of the Year- James McGown, Female AOY- Christy Nielsen-Crotts, Masters Male AOY- Craig Christians, Masters Female AOY- Ann Ringlein, Contirbutor of the year- Pat Lawlor
2004 Male AOY- Mike Morgan, Female AOY- Suzanne Weeder Einspahr, Masters Male AOY- Craig Christians, Masters Female AOY- Ann Ringlein, Contributor of the year-Pat Lawlor
2005 Male AOY- Mike Morgan, Female AOY- Suzanne Weeder Einspahr, Masters Male AOY- Kurt Feine, Masters Female AOY- Ann Ringlein, Contributor of the year-Nancy Sutton-Moss/Lincon Half Marathon
2006 Male AOY- James McGown, Female AOY- Suzanne Weeder Einspahr, Masters Male AOY- Brian Bergt, Masters Female AOY- Ann Ringlein, Contributor of the year- Omaha Sports Physical Therapy
2007 Male AOY- Shannon Stenger, Female AOY- Gina Morgan, Masters Male AOY- Jonathan Beverly, Masters Female AOY- Linda Barnhart, Contributor of the year- Lincoln Marathon/Barnhart Law
2008 Male AOY- Levi Ashley, Female AOY- Laura Ferguson, Male Masters AOY- Bob Garcia, Female Masters AOY- Linda Barnhart, Contributor-Matt Gunderson/Knights of Ak-Sar-Ben
2009 Male AOY-Peter van der Westhuizen, Female AOY- Angee Henry, Male Masters AOY- Jeff Marshall, Female Masters AOY- Linda Barnhart, Contributor of the year- Lincoln Marathon
2010 Male AOY- Matt Schneider, Nick Suing, Shannon Stenger, Michael Saalfeld *Men's DMR Record Setting Team, Female AOY- Kaci Lickteig, Male Masters AOY- Craig Christians, Female Masters AOY- Linda Barnhart, Contributor of the year- Life Time Fitness
2011 Male AOY- David Adams, Female AOY- Bridget Easley, Male Masters AOY- Kelly Crawford, Female Masters AOY- Linda Barnhart, Contributor of the year- Tom Whitaker/Omaha Running Club
2012 Male Road AOY- Luka Thor, Female Road AOY- Megan Zavorka, T&F Male- David Adams, T&F Female- Aubrey Baxter, Masters Male- Todd Nott, Masters Female- Linda Kunasek, Senior Male- Jose Badillo, Senior Female- Anne Medeiros, Contributor of the year- Nebraska Run Guru Events, LLC
This entry was posted in Run Guru Says on May 16, 2012.