My old buddy Jim Estes swung through Waterloo, Nebraska yesterday.  His first time on Good Life soil.  On his way to Minneapolis where he'll serve as Elite Athlete Coordinator for this weekend's Twin Cities Marathon and our USA 10 Mile National Championships.  The women's  race in the 10 seems to be of particular interest with home town girl Sara Hall doing battle with Molly Huddle.  There's your Monday morning tip.
Jim served 12 years as the USATF LDR Program Manager in Indy.   Jim had the "dream job".  Overseeing every aspect of our elite programs.  Flying 150,000 miles a year to events.  Olympic Games, World Championships, World Cross, National Championships.  All of them all of the time.  One of the most liked and most respected people in our sport.
Our friendship goes back.  Jim and wife Camille owned the Fleet Feet store in Louisville, KY.  He ran for the LDR Division Chair at the 2002 USATF Annual Meetings in Kansas City.  The  same year I assumed the Women's LDR National  Championships Chair.  We would work together closely for over a decade.
In 2006 Jim and I took the USA team to Japan for  the Yokohama International Ekiden.  -The same relay format that will be part of the Valley 7 Lakes Marathon.-   Our supper with Mr. Tanaka-San, the head of the Japanese Amateur Athletic Federation, one of the most memorable of my life.
Jim asked how long it had been and I honestly couldn't remember.  We spent two hours at the Bar None table, discussing everything that shaped the modern era of athletics in the U.S.and Nebraska.  How it has changed, why it changed, and the future.  How both of us still retain an unflagging dedication to American athletes.  How we have found ways to continue, despite all circumstances.  Serving.
Most of all though it is our friendship that has remained.  Through it all.  I often hear that the friendships you make are more important than anything else in our sport.    You know what.  That is  right.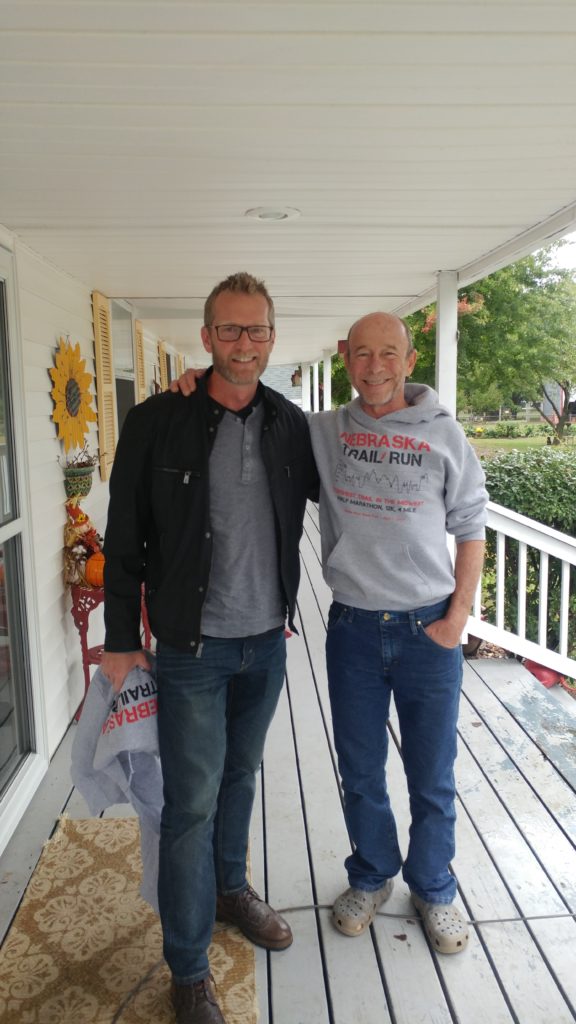 Thank you Jim Estes for being my and Linda's  friend.