Nothing feels quite so comfortable as an old cowboy's saddle.  I slipped back into  mine yesterday.   Jones Counter in my holster, steady steed twixt the thighs, it felt just like 1987 again.  My USATF course measuring credentials, spanning 34 years, insistence on exactness really, yielding Real Race results and at times, a pretty tough row to hoe.  If it was easy being a cowboy we'd all be shouting Giddyup!
One of the best of the breed saddled up with me yesterday.  Jim Gerweck in from CT, bringing his east coast drawl and credentials as one of the best measurers in the world.  This was Jim's show.  As a World Athletics Federation credentialed course certifier, he's the quickest gun in the west, and everywhere else.  How the old cowpoke ended up in Valley, Nebraska a trail 20 years in the making.  Starting in New Haven in the mid 90s at the 20K National Championships, we've dusted up plenty of chaps.  A Real Cowboy never denies another when backup is needed.
Joining our posse was my dear sweet Linda, driving lead vehicle for our 26.2 mile ride over Western Douglas County.  With her our Elite Athlete Coordinator Jim Estes.  Paul Mathenia with Heartland React providing a level of protection that prompted an invitation to NYC.  Alan Higley with Precision Race Results there too, inspecting what will soon be Nebraska's greatest roundup.
World Athletics Federation Course Certification.  Valley O.NE Marathon and Half Marathon joining the ranks with Chicago, Boston, Houston, Twin Cities, Grandma's, New York City, Los Angeles and a few more in the U.S.  Performances achieved on our course will be legitimate internationally.  Other countries' Athletics Federations will recognize the stamp of excellence and results will be used for scoring in the IAAF tables, Olympic and World Championships qualifying, National Records, and more.  We have also certified our 10K, 15K, and 20K points on the course.  There will be attempts at National Road Race Records.
Every Cowboy gets thrown, that's a fact of life.  You brush off your britches and get back on.  Just where I feel most comfortable, Back In The Saddle!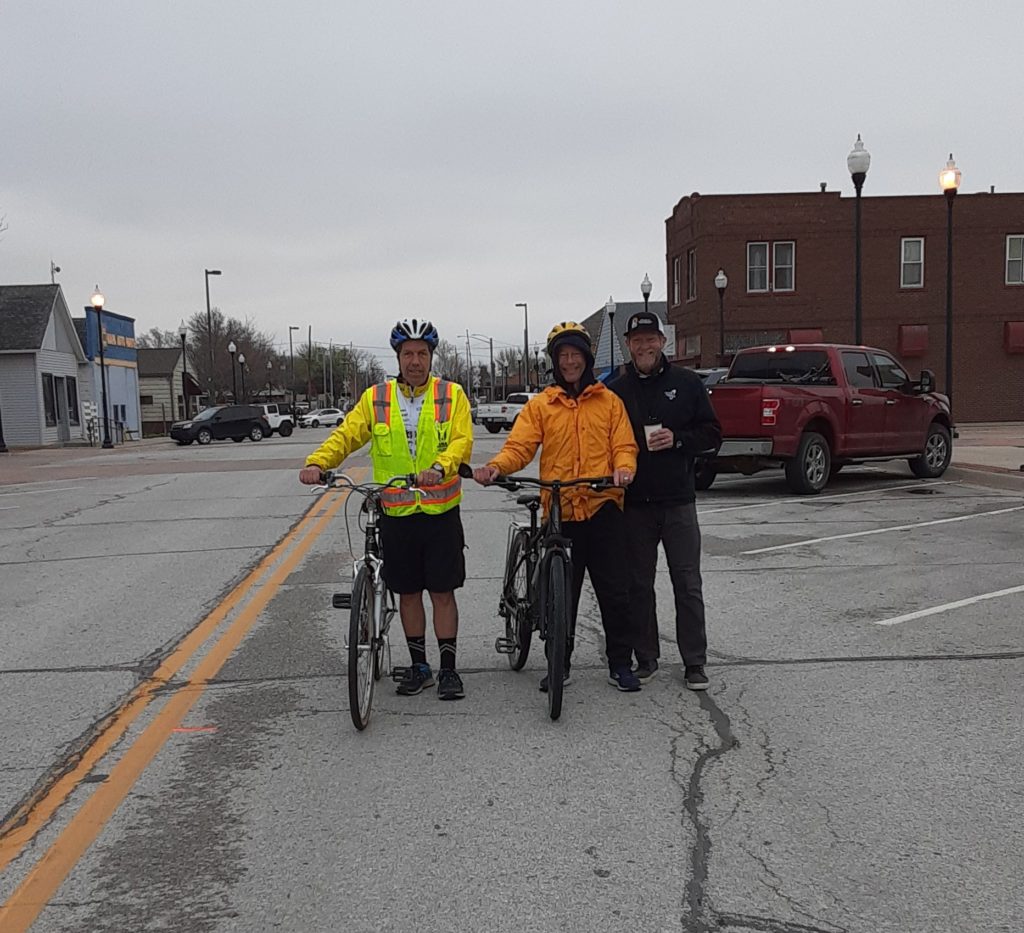 Three Old Amigos.  Back together for the Benefit of our Sport, for American athletes, for Dreamers everywhere.  Not for the last time, Giddyup!