2009 BRONZE MEDAL-50K WORLD CHAMPIONSHIP
2008 US NATIONAL CHAMPION 50K-2:55:05 (Championship Record)
2008 US NATIONAL CHAMPION 100K-6:56:57 (Course Record)
2008 US NATIONAL CHAMPION 50 MILE
2008 US NATIONAL RUNNER UP TRAIL MARATHON-2:35:04*****
2004, 2008, 2012 US MEN'S MARATHON OLYMPIC TRIALS COMPETITOR
GUINNESS WORLD RECORD HOLDER FOR FASTEST MARATHON WHILE PUSHING A PRAM (With son, Pierce Miler Wardian)
MEMBER US 100km TEAM 2008, 2009, 2010
2009 & 2010 US NATIONAL CHAMPION 50 km
***** finished 2nd to Good Mate James McGown!
I first met Michael Wardian over 10 years ago.  He's one of my old buddies.  His occupation is what initially caught my attention.  As an international ship broker, he mainly does scheduling transfers of those huge shipping containers you see.  Fill them, ship them, refill them, reship them, repeat.  In the meanwhile he runs, and runs, and runs.  What really fascinated me on our first meeting though was his tale of the Marathon des Sables, the Toughest Footrace on Earth. One hundred fifty six miles across the Sahara Desert.  The Himalayan 100 Mile Stage Race has to be a close second.
Michael is also one of the quietest, most humble, nicest guys you'll ever meet.  Not that it really matters in this context but worth noting nonetheless.
Which begs the question.  Is it so important in competitive athletics to be considered a "nice guy or girl?"  Plain and simple its not.  If you are genuinely nice well ain't that wonderful.  If your true and Real nature is otherwise, you better roll with it.   You try and play by other's rules and you're doomed.  To thine own self be true.  In either instance, you're either In It To Win It, or you're not.  Let that be the athletic measuring stick you are judged by, period.

For Michael's incredible double he will run the San Antonio Rock N Roll Marathon in the morning and then fly to the Las Vegas Rock N Roll Marathon (4:30 pm start time).   He will be providing me with a race (x2) recap Sunday evening or Monday morning.  You will be amazed.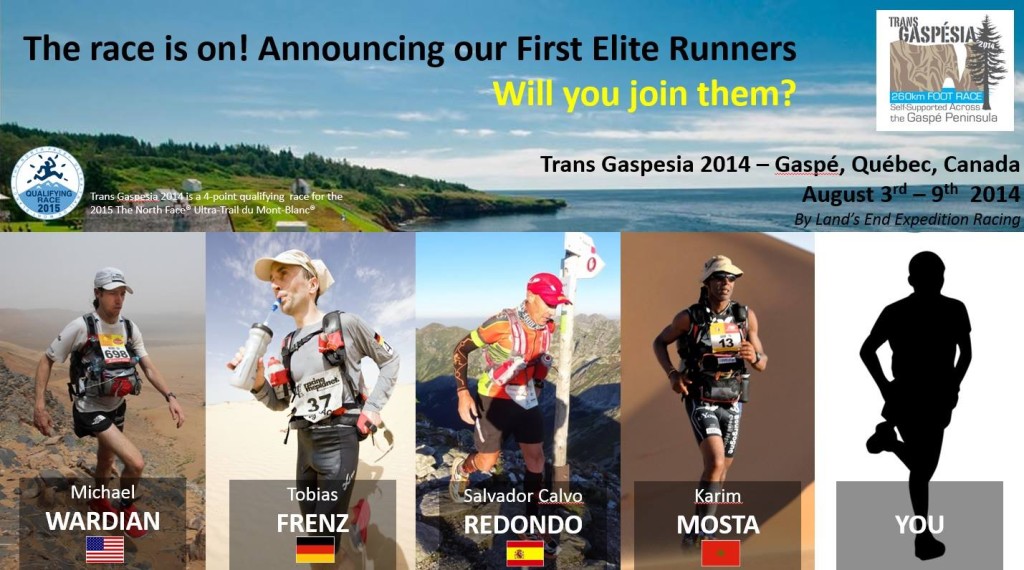 You can meet Michael and test your bad ass self at next August's Trans Gaspesia.