Two of Nebraska's oldest consecutively run events were this past weekend.  The Buffalo Run 5 Mile in Lincoln and the Omaha Corporate Cup 10K, long in the tooth and venerable.
Johnny Rutford led all finishers in Lincoln, the top 5 under my lifetime pr of 27:12!   The fast guys, living in Omaha but representing Lincoln.  Can you dig it?
1 Johnny Rutford Omaha NE 28 M   24:52     4:59
2 Nolan Zimmer Omaha NE 25 M    25:29      5:06
3 Eric Noel Lincoln NE 32 M              26:42      5:21
4 Matthew Cornell Lincoln NE 27     26:56     5:24
5 Tim Meyer Lincoln NE 38                26:57     5:24
Austin Post (34:01) was the first across the line at the Corporate Cup, just off my 33:55 personal best.  That event a mere shadow of its former glory, from the fastest 10K in the state to a fundraising afterthought.  So goes our sport in Omaha where there is zero advocacy for elite level running, and more is the shame.  Living in Omaha but running for Lincoln.  Can you dig it?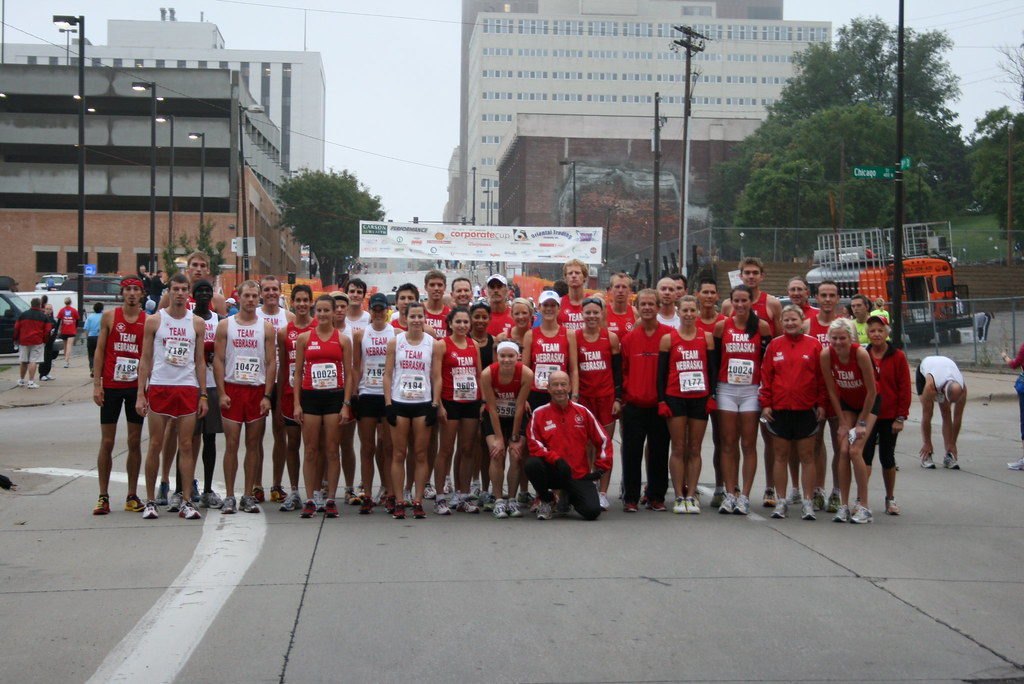 The Omaha Corporate Cup in 2010.  When elite level running had a foothold in Omaha.  My how times have changed!