We drove almost 1700 miles over the last  five days.  Our first excursion to find America revealed beautiful slices of Wyoming and South Dakota.  Foot Loose and Fancy Free.  First time  into Cheyenne, Laramie, Vedauwoo, Saratoga, Casper, Buffalo, Gillette, and Sundance.  Still confronting my fear of heights, the mountain passes finding the steering wheel soaked from my saturated palms.  (I actually hyper-ventilated traversing the bridge spanning massive Lake Pactola.)
Medicine Bow National Forest, Big Horn National  Forest, Black Hills National Forest.  Snowy Range, Big Horn Range, all their passes!   Spearfish Canyon, Custer State Park, Devil's Tower!
Finding America and our next landing spot.  I favor a 40 mile stretch from Spearfish Canyon to Hill City, South Dakota.  Cowboys and Hippies living together in a happy little vibe, I'm a little of both, or more of one than the other.  SoDak is ranked 2nd in the nation for retirement and now we know why.  Waking to temps in the low 40s was a treat.  The recreation opportunities unparalleled.  Hiking, running, biking, canoeing, kayaking, swimming, skiing, snowshoeing, snowmobiling, fly fishing.  America displayed in fine form.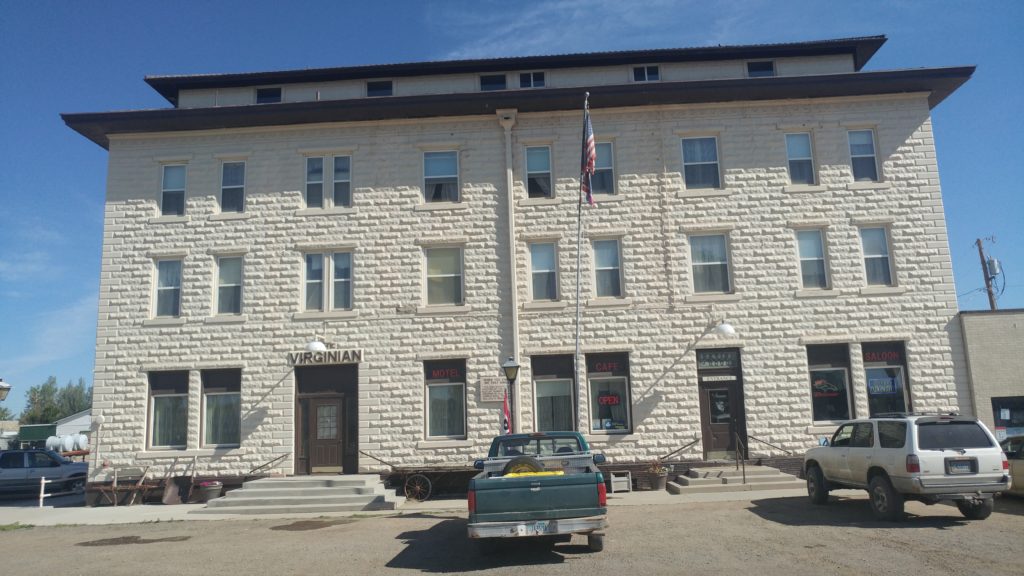 The Virginian hotel in Medicine Bow,  WY.  Historic.  We stopped in for a bathroom break and found less than a dozen teeth presented from the haggard and wired residents, meth is a terrible drug and not all of America is beautiful.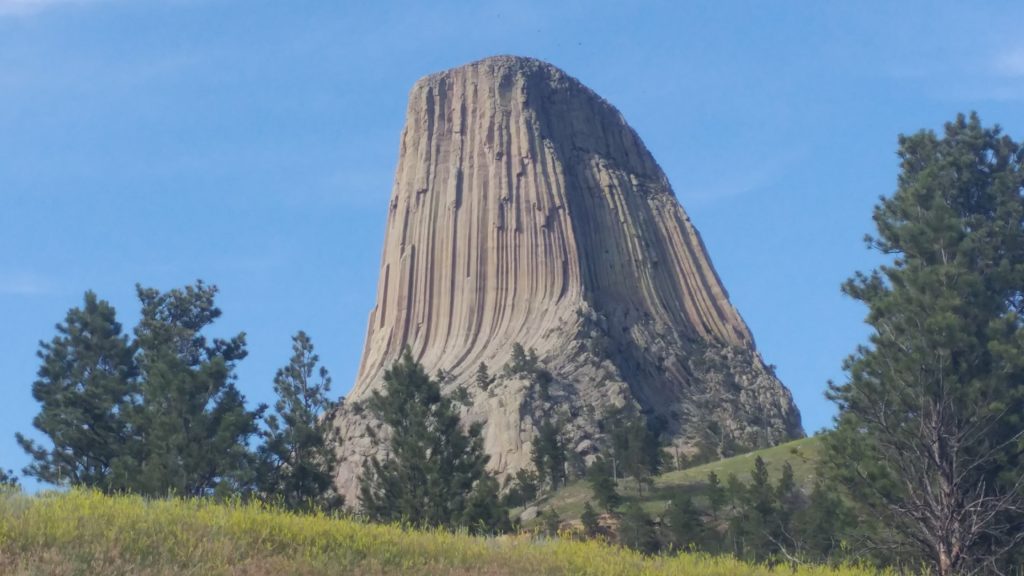 Devil's Tower.  A close encounter with one of America's most distinguishable landmarks.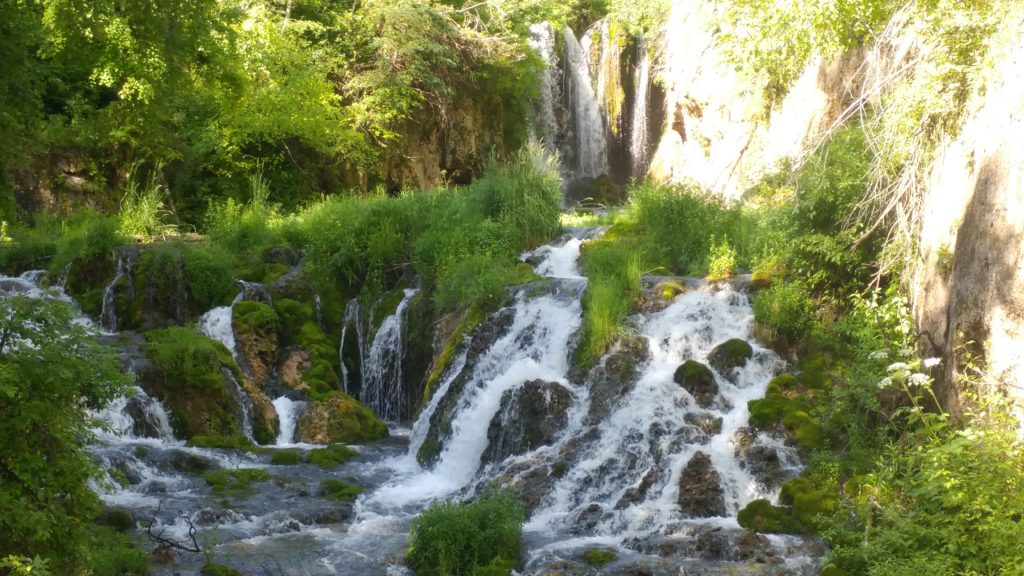 Roughlock Falls in Spearfish Canyon.  Babbling  brooks abound and I really dig the sound.  I can imagine being lulled to sleep every night.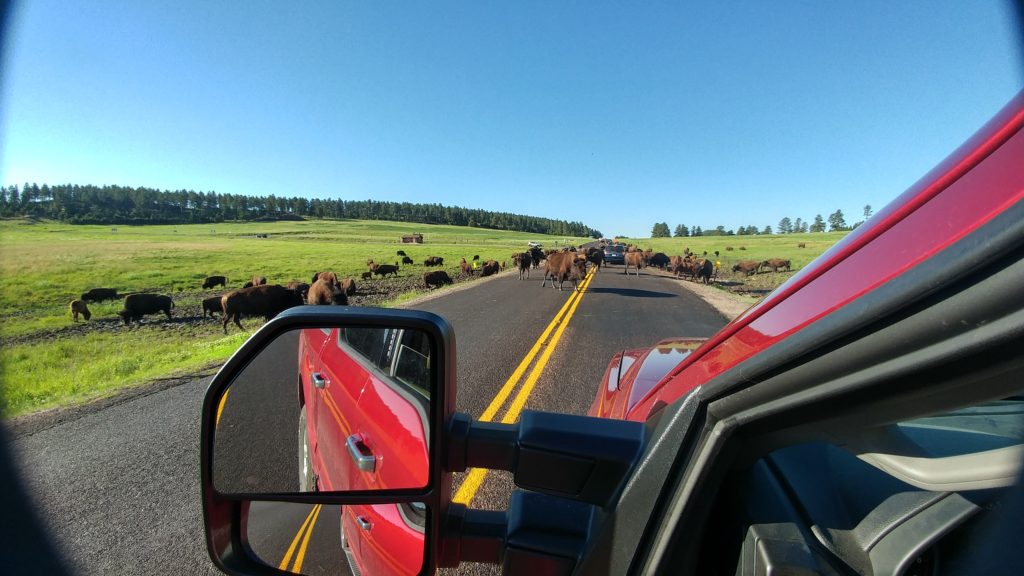 Leaving Custer State Park we had another close encounter, thousands of buffalo as they moved to greener pastures.  America, where the buffalo roam.