The Road Goes On Forever, And the Party Never Ends!   I'm paying closer attention to the sign posts this time around however.
I learned a lot my first dozen years in Omaha.  The most important lesson is documentation.  If you don't have a hard copy its difficult to recall exactly what is said.  Minute taking is a thankless task but necessary, especially in the context of a formal arena such as our USATF Nebraska Association meetings.
So what to do when it is publicly insinuated that meeting minutes don't reflect exactly the proceedings.  Shake your head and consider the source.  The Road Goes On Forever, The Party Never Ends.
Ivan Marsh's road will be going straight up tomorrow as he looks (yawn) to defend his Trek Up The Tower crown.  He's a Sure Thing if there ever was one.
More than a few people will also be at the 4th No Frills 5 Mile in Plattsmouth.  Racing, gotta love it.
Had the pleasure this week of hearing from Nebraska's Original Alpha, Tim Dooling.  El Hombre con huevos mas grande de todos.
The Sochi Winter Olympics are dwindling down to the last competitions, its been great viewing.  Today's featured memorabilia: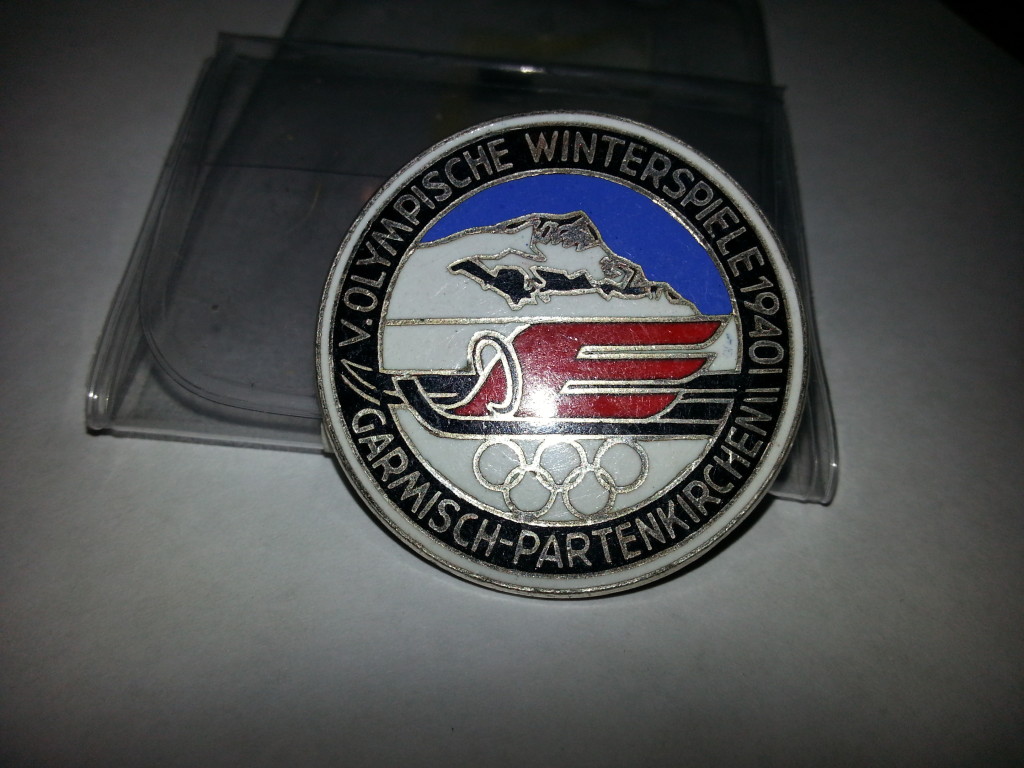 This pin was issued for the 1940 Winter Olympics in Garmisch-Partenkirchen, Germany.  Three months after the Olympics were awarded Hitler invaded Poland and the games were canceled.  Forever dubbed "The Games That Never Were."  Rare pin with an unfortunate historical twist.