One of my favorite races anywhere is in Davenport and its this weekend.  The BIX 7 Mile will once again host our USA National Championships.  So many memories from this event, a couple best shared over Maker's Mark.  One I can share is my dear sweet Linda finishing 2nd Overall Masters female to Joan Benoit Samuelson.
Jay Welp and Mark Abrams will tackle this hilly, usually sweltering classic tomorrow.  Brady Street Hill, one of the Real Tests of Racing.  From the start to the top with the boisterous Palmer Chiropractic College crowing achievements.  And then more rollers through the park, its a tough course for flatlanders.  Screaming back down Brady towards the finish, time to use that kick Mr.  Welp.  Mark and Jay accepted into the "Sub Elite" field, as always, support and opportunity much appreciated.  USATF's National  Championships, they still get my Giddy Up.
Sam Runde finished with a flurry at the USA National Championships.  Personal bests in the 1500 (4:24) and 10th overall in the 3000 (9:31).  Sam is 15 and was competing in the 15-16 age category.   I could not be more proud!
Happy to report a return to running of sorts.  8.5 miles Wednesday, 4 yesterday, and 3 today.
I've always loved puzzles.  An unopened box, 2000 pieces!, a table, and its go time.  Or crosswords, they become more important as you age, easy as they are to keep the dura mater stimulated.  Keeping the mind engaged, out of the mental rocking chair.  Studying people too, the most fascinating subjects of all.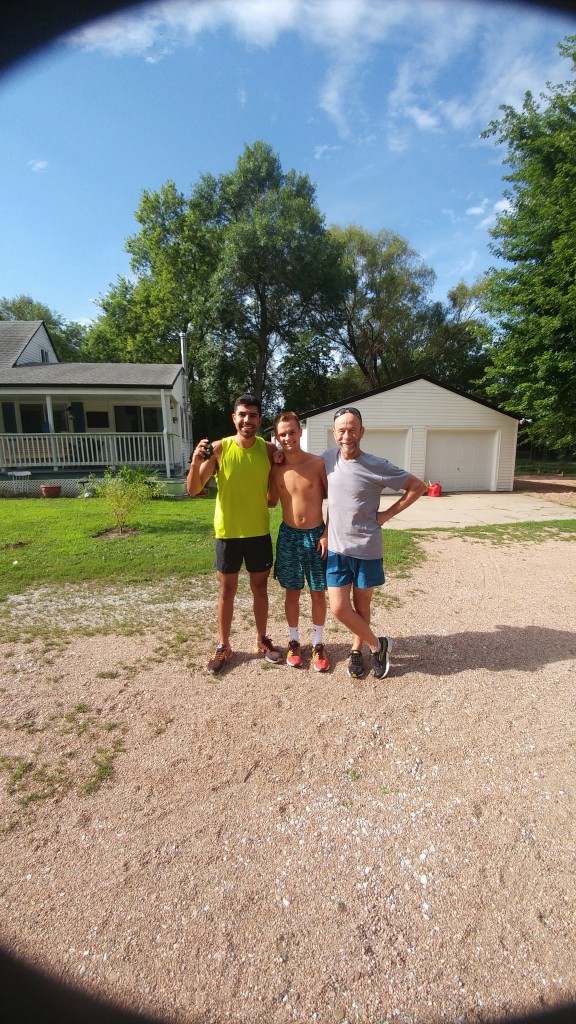 Danny  Aldaba joined Tristan and I  for this morning's run.  He's got lightning in his legs.  Giddyup!