In 2000 I was a 43 year old neophyte on the biggest stage.  I was honored when selected as USA Team Leader for the World Championships Half Marathon in Vera Cruz, Mexico.   My debut in to international athletics, also two trips to Japan and one to Rio forever stamped in my passport and memories.  As one of the world's top dozen running geeks I was wide eyed.  Lunch with Paul Tergat (1st,1:03:47) and Paula Radcliffe (1st, 1:09:07), replete with signature knee socks,  chaired on either side.  The lobby filled with the world's best runners, yes.  Of local note, Omaha Burke product Kelly Keeler was a member of the Women's USA team.  Full Results
It was the evening dinner that stands out most to me.  I was in the lobby, most likely a deer in headlights, when a young man introduced himself and ask  me accompany him.  So I did.  We joined the procession headed to the grand dinner set up right on the beach.  A figure larger than life, billowing robes and commanding headdress, joined us.  We walked for several minutes, he sincere, inquisitive, and attentive.  Another joined our party, this one carrying a huge bronze statue of an eagle, to be presented to the evening's honoree.  It occurred to me that my gracious friend was Lamine Diack, President of the IAAF (since renamed World Athletics).  We were seated at his table and a procession of flags and gifts showered his busy assistants.  The highlight was the presentation of the statue.
Quite the introduction to international competitions and all that goes on with it at that level.  I write this recollection today after learning that Diack and his son are facing 10 years in a French prison for cash coverups including Russian doping, financial malfeasance in awarding the 2020 Olympics to Tokyo and the 2019 World Championships in Doha.  Full Story Here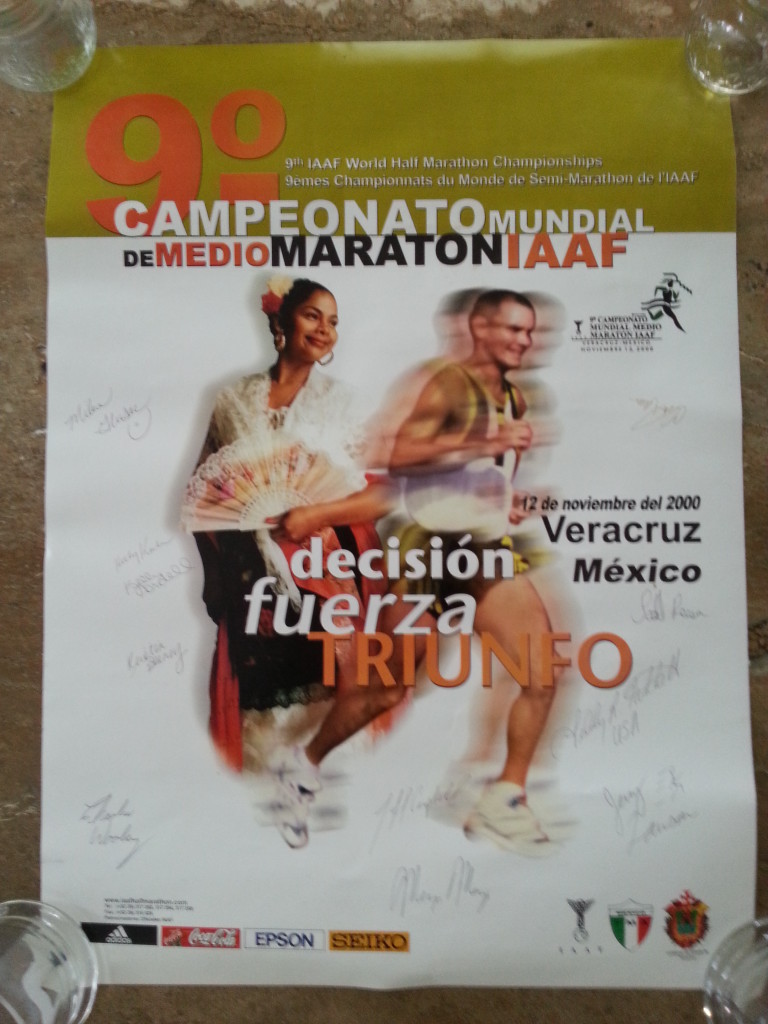 Vamonos!