Nebraska High School Track season kicked off yesterday!  On a positive note Norwegian Ingrid Kristiansen did a majority of her training on cross country skis.  If you were a runner in the 1980s you'll remember she held the WR at 5000, 10,000, Half Marathon and Marathon.  All at the  same time!
Our late February freeze will impact Spring performances across the state.  I'm suggesting here and now that Coach McMahon and his Fremont boys will be ahead of the curve.  He had his mates out at our 2019 Winter Fitness Series for a reason.  Giddyup Tigers!  I'm also picking Coach Stenger's Papillion La Vista South Titans as ones to watch, they racing at our series and Craig Christian's No Frills runs.
The hard decision has been made to hold out one of the most talented runners in Nebraska.  After much discussion with mom and dad Sam Runde will opt for golf this spring.   His long term healing and development taking priority over all else.  To remind Sam finished 10th overall at the 2017 USATF Junior Olympics 3000 (9:31) as a 15 year old.  His time at Burke spent mostly in a boot.  He will be recovered and make some Big Noise next fall.
A final bit of advice to all high school thinclads.   Fully Automated Timing systems able to parse results down to the millisecond.  Run through the finish line.  Learn your craft and leave your watch at home.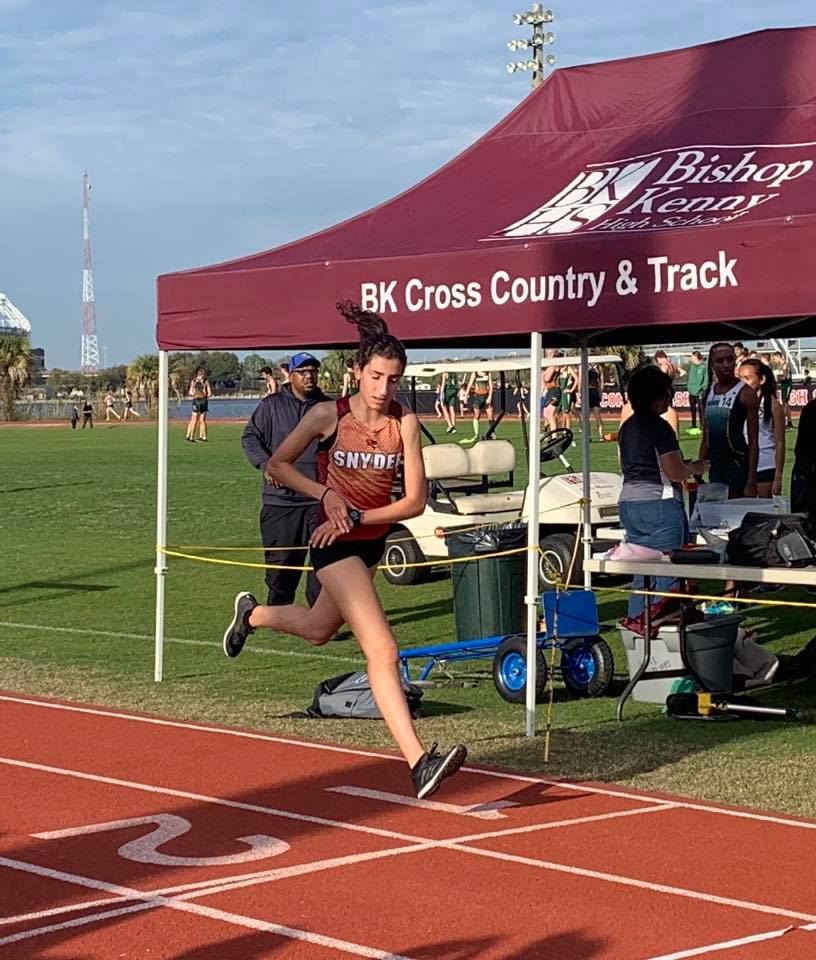 This gal!  She got away with one this time, maybe not so lucky next.  As a coach I would insist she leave her watch in the stands  with mom and dad.