Nebraska and Oklahoma State XC Championships were held Friday and Saturday.  Linda and I spent our weekend at the latter.  While we missed Nebraska's I surmised a few points perusing the results.
Class A Boys champs Lincoln Southwest had 5 seniors and 2 juniors.  2nd place Millard West 2 seniors, 1 junior, 2 sophomore, and 2 freshman.  3rd team Lincoln NorthStar led by Liam Chot's overall in 15:50.  4th place Fremont had 5 sophomores, 1 jr. and 1 sr.
The Class A girls race must have been a thriller.  Fremont Sophomore Ellie Dahl (18:35.56) an eyelash ahead of Lincoln East Freshman Berlyn Schutz (18:36.00) and a nose ahead of PLVS Jr. Kaylie Crews (18:37.1).  4th place was another Lincoln East Freshman Kylie Muma (18:46.8).  Big tip of the sombrero to Maddie Wilt of DC West on her 9th place finish (20:18), the first ever top 10 athlete for the Falcons, congrats Coach Maline!
Back to Oklahoma!  The venerable Tulsa Run 15K shook out like this:
1.  James Ngandu                  44:48
2. Raymond Magut                44:54
3. Panuel Mkungo                  45:02
1. Catherine Mwanzau        51:17
2. Gladys Yator                     52:18
3. Aminat Olowaro              52:55
Camille Herron of War Acres, OK won the World 24 Hour Championships in Albi France.  Set a new World Best with 167.843 miles on the track.  8:34 pace for 24 hours, don't try this at home kids.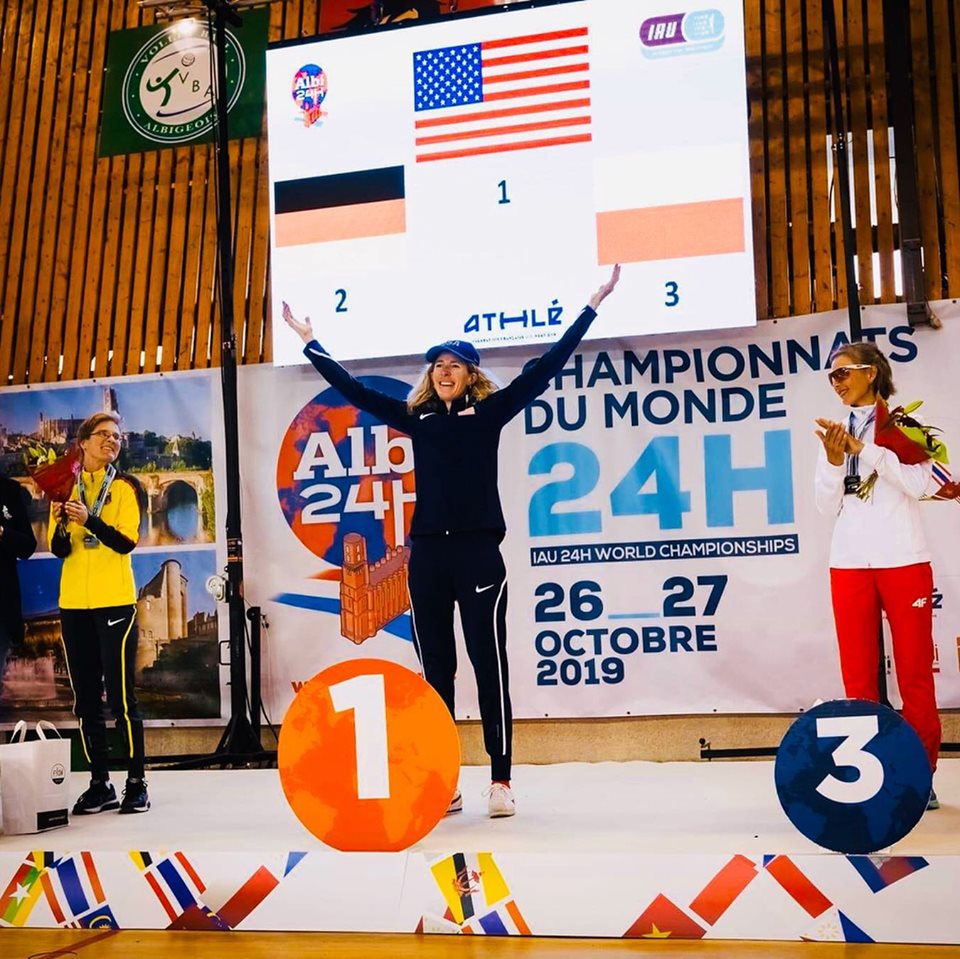 Had some kinfolk run the Oklahoma State XC Meet in Shawnee on Saturday.  Shelby Cargill holds all the distance school records for the Cache Bulldogs.  She used a ferocious kick to take 5th overall and led her mates to a 3rd overall team finish.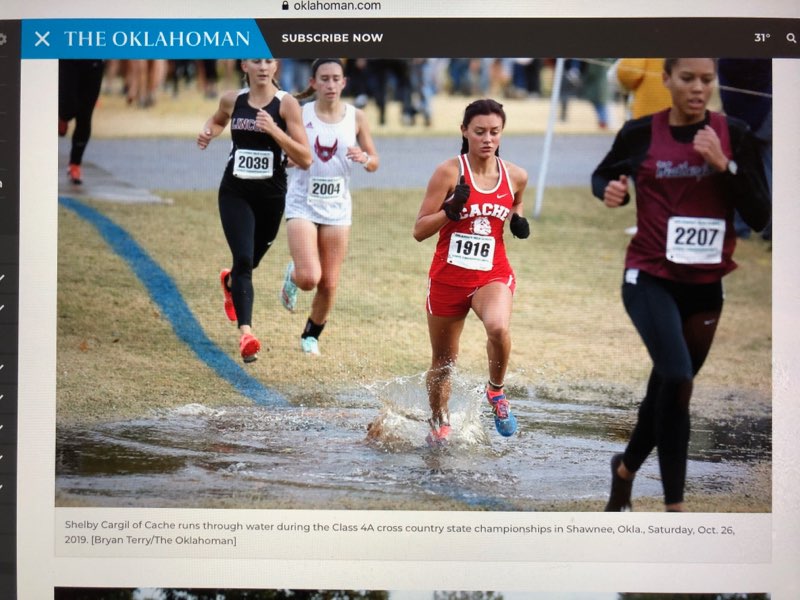 Kaci Lickteig won the Javelina 100 in 15:35, a new century personal best.  Darn proud for her.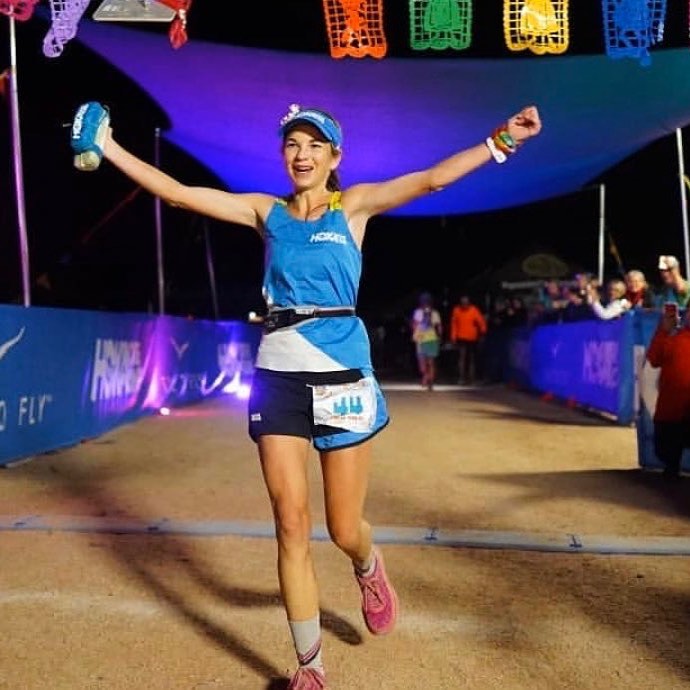 Back to Nebraska.  Madison Scott won the under 8 USATF  Youth XC Championships in 9:02.  Giddyup!