I was reminded last night that there are some truly crazy if harmless people in the world, or across the table at Buck's Bar  & Grill.  What's this got to do with the Bar None?  A Pearl, pretty as you please, dropped out of a 45 minute stream of consciousness rant.  "We live out here because we love it."
That's the report from our little slice.  Now that all, save a few swollen ditches, the waters have receded everyone is taking stock.  What did we learn?  A lot, most I'd say, of the Twin Rivers homeowners have been here 25+ years, many a lot longer than that.  It was us newbies that were hit hardest by the flooding.  Neophytes to the Real Platte and Real Elkhorn, not the tame version we'd lived with for the last 6 years.  The oldsters making it through another event in their long tenure.  We're much better prepared for the next biblical occurrence.
Going to be an interesting year.  We've put the entirety of our 16,000 square feet into a summer cover crops.  Pasture mix in the bulk, some finer stuff in the raised beds.  Our land will sit idle this year, the best recovery for it and maybe us.  Melancholy because I look forward to some of my favorite plants, nurturing to maturity, the Good Mother's Bounty.  We've raised 90% of our own food the last few years, that is what we'll miss the most in 2019.   Starting what we can above ground but now more Customers than Vendors.
Congratulations to our nephew Noah Ollerich Kunasek!  He qualified for state in the long jump at yesterday's Class B districts.  The Flying Bohunk is a 3 time state qualifier, long jump and 100 meters, huge natural talent.  5'7″ and 145 pounds, can do  a standing back flip and dead lift over 400 pounds.  After graduating in a couple weeks he'll be heading to Midlands to play football and run track.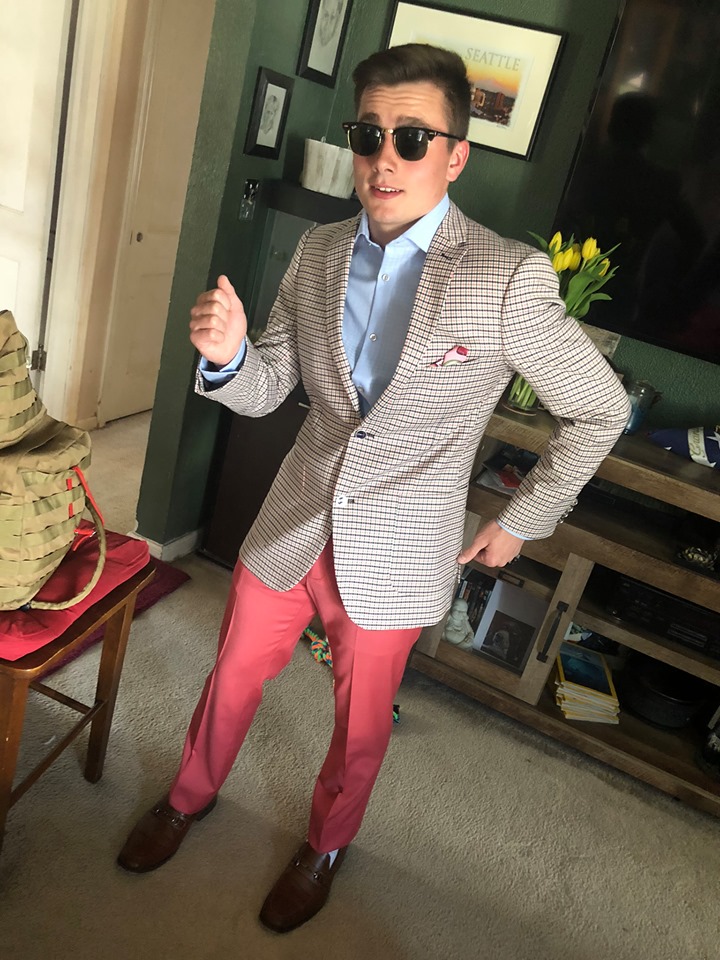 Fast and sharp dressed!