An overdue nod of the fedora to the young lads and lasses over at LRC Racing.  Lead dog Nolan Zimmer has dubbed their A team "Brothers of the Grind."   I can dig it.  Nebraska's current generation of excellence in long distance running.
All children should aspire to be better than their forebearers.  All parents should want their kids to do better than they themselves.
Fathers of the Grind.  Shannon Stenger, Evan Knight, Michael Beatie, Nick Suing, Matt Schneider, Matt Pohren.  Dustin Llewellyn, Paul Wilson too.
The 10 year anniversary of my generation's Excellence in Athletics is fast approaching.  Team Nebraska Brooks really was one of the top USATF Elite Development Clubs in the U.S. from 2004-2012.    My version, my vision.   I'd like to offer the following TNB performances up to Nolan and his mates, you've got all summer to take these times down:
2009 USATF Club T&F National Championships, Ichan Stadium, NYC
Men's 800 meters:  Nick Suing @ 1:52.75, Evan Knight @ 1:54.29, Michael Beatie 1:56.68
Men's 3000 Meter Steeplechase:  Matt Schneider 1st O/A @ 9:16.00, 1500M @ 3:57.96
Men's 4 x 800 Relay: 7:44.11 (2nd O/A) Stenger, Knight, Beatie, Suing
Men's DMR: 10:17.58 (1st O/A) Stenger, Knight, Suing, Schneider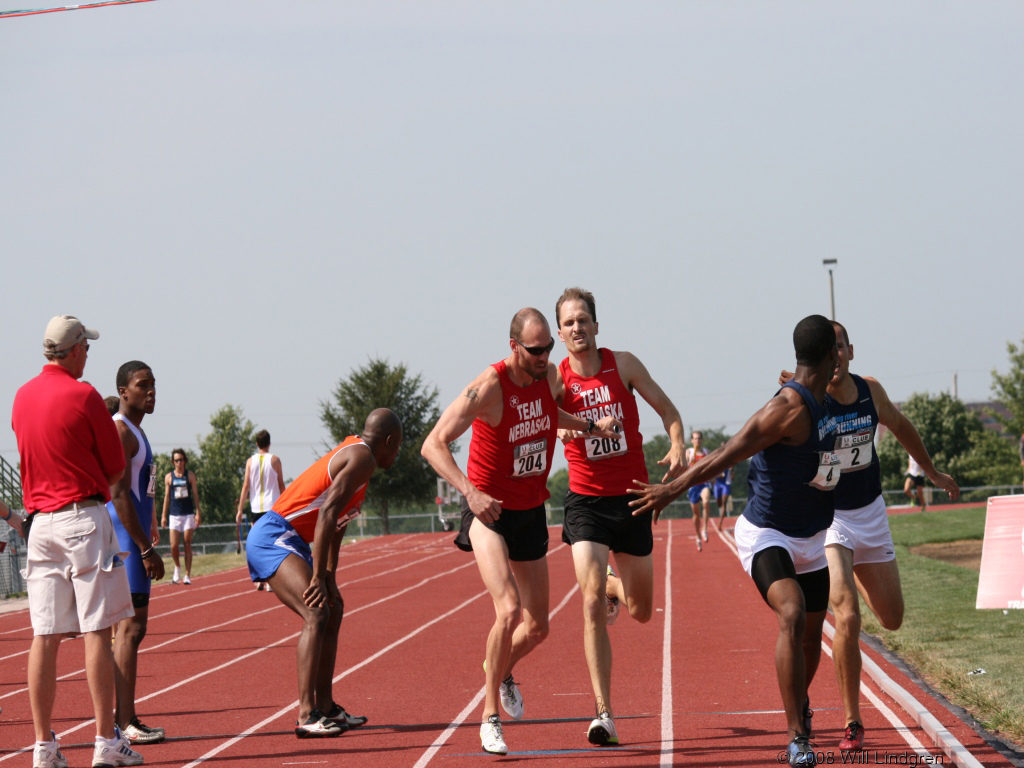 The USA Club T&F National Champs were held in Olathe, KS in 2008.  Nebraska's first venture into competing against the best clubs in the United States.  Their contributions to excellence in athletics should never be forgotten.