Today's column dedicated to my buddy of over 20 years.  His swan song at the Vienna Marathon not what he would have scripted but his career and legacy will live long.  Fernando Velez Cabada, proud to count you a friend and inspiration.  From Fernando-
"April 7th, 2019 I failed to finish the 36th annual #viennacitymarathon. I woke up this morning with stomach problems, I was afraid I wouldn't be able to even start the race. Felt horrible during warm up, and I was just happy to line up and try. Felt off from the beginning. 12km I was done, I made it to 16km and that was it.
Ladies and gentlemen, today will be my last race as an elite Athlete. When it comes down to it, I am not willing to live this lifestyle anymore. My heart doesn't burn for this as it once did. Back when I was younger, this running thing was literally all I had. My insecure younger self was so hungry for recognition and success, and I def. received that. Yes, I can run another race, I know I can get into another elite field, but I don't want to. For once in my life I am going to quit while I am ahead and count my blessings. I have good health, no injuries from running, I am about to be 37 years old in 15 days. I have established my name in the running world. I started out in life as a scared little boy who had nobody to hear his cries, nobody to come save him. As a man I would become known all over the world, a person others looked to for motivation. Never in a million years would I have thought I would make it this far, especially coming from southeast Fresno (CA 🇺🇸). It's time to move on to my next purpose in life. I have gotten what I needed from professional running. I have ran for 28 years, 20 as an elite, 13 as a pro. I have represented team 🇺🇸 7 times. In college I won 7 NAIA national titles, 3 USA national championships, I broke the national record in the 25km in a college uniform, debut 2:12:27 and still 9th in history as a 24 year old. 2:11:36 for the full marathon and 1:02:00 for the half marathon. I can go on and on. Now I can finally celebrate and enjoy all my accomplishments. I will always be a runner, you may see me running beside you down the road in life 🙃. My goals are to focus more on my coaching business @cabada_ts and begin to coach elites, become a manager and elite coordinator for various races. I'm not going anywhere, I will just be doing God's work in other ways. #contodo #cabadats #drymaxsocks — at Radisson Blu Park Royal Palace Hotel Vienna.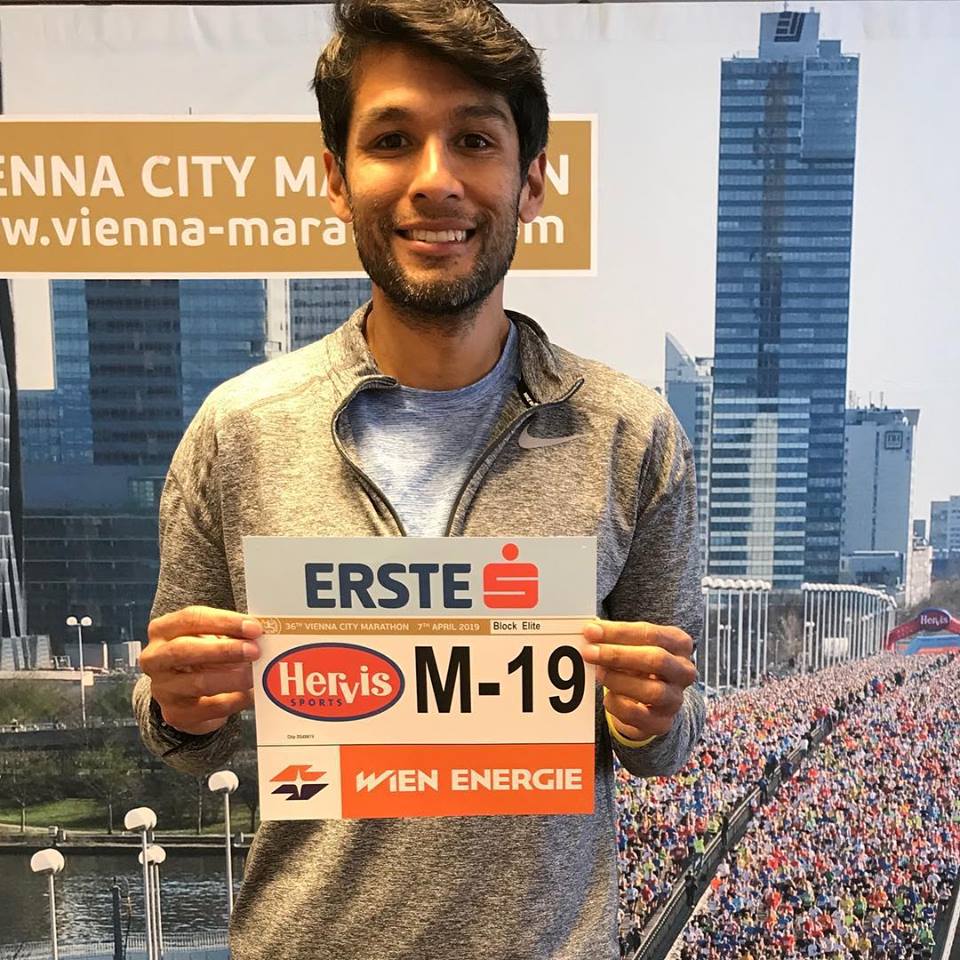 Fernando Cabada.  Linda and I will raise a toast of Don Julio to you tonight!