Our mate Pete Kostelnick provides the following race report from last weekend's Heartland 100 Mile.  After splitting the 50 Mile in 8 hours 30 minutes he finished 5th Overall in a mind numbing, limb wrecking, 18 hours and 35 minutes.   Real Ultra Racing.
"There will be cattle on the course and you'll be tiptoeing over 30 or so cattle guards, so don't fall in."   Pick your poison, all 100 mile running races got their something—it's the only way to get anyone to partake.   Last Friday I left work in Lincoln, NE at noon heading straight south four hours to Cassoday, KS for the Heartland 100 pre-race briefing and buffet.   No crew, no pacer, just unfinished business after a sour DNF at Leadville in August and a chance to race my team NRGE jersey for the first time.     At the Ozark Trail 100 in 2011 I paced much of the race with Cath Todd, eventual 2013 Badwater 135 women's winner in Death Valley; and although she lives all the way over in Dubai, here she was ready to roll again.   We cruised thru to the 50 mile turnaround in just over 8 hrs 30 minutes, developing a draft strategy thru the windy, but beautiful flint hills of Kansas.   Cath's crew of Ang and Barb kindly lent me a hand as well.   From that point, though, Cath's kidneys took a path for the worse to the hospital after an undoubtedly gutsy battle into the night.   At mile 57, Kansas ultra running and biking legend Darin Schneidewind joined the course and said he'd pace me all the way to the house.   Alright, let's do it.   We set a good pace, but quickly at mile 62 there was trouble.   "My appetite is gone man, I'm toasted, forget sub 19 hours, hell forget sub 20."   At the next aid station, a big guy in overalls handed me the same beans with hot dog mix I had turned him down for on the way outbound.   After he forced me to eat two cups of the "power pellets" before I continued, I found myself cruising again minutes later.   Darin kept me on track, and we kept running all the way back to Cassoday at mile 100 just after midnight after jumping back up to 5 th place in a time of 18 hrs 35 min.   A fortunate turn of events thanks to many kind people.   Ok, if anyone needs a pacer or a crew member out there, I'm more than due…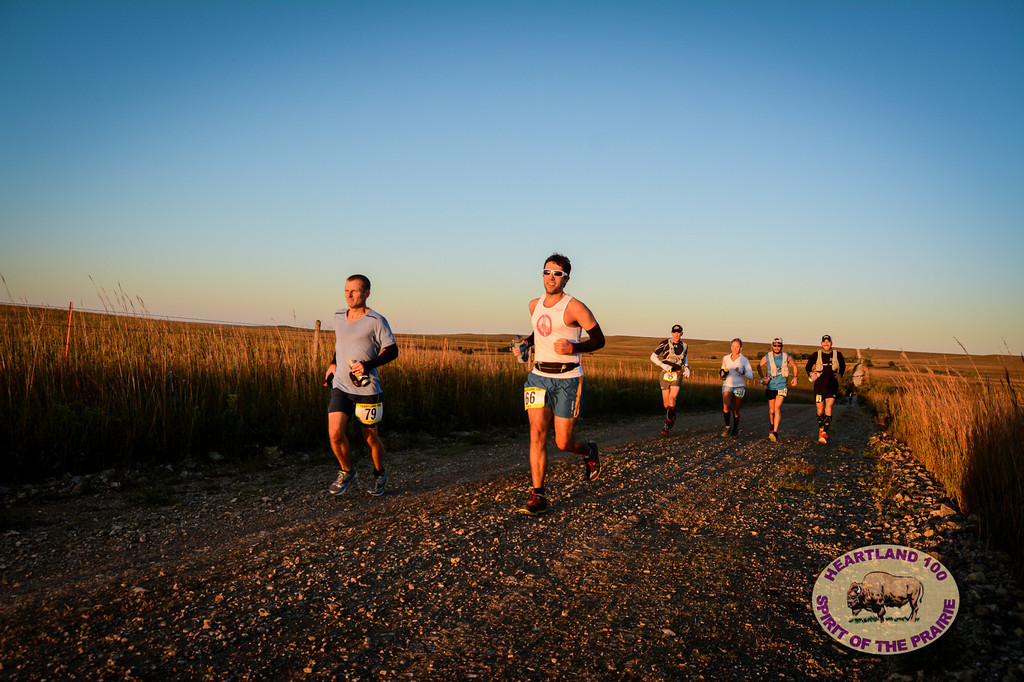 Pete rocking the sweet NRGE kit.   No crew, no pacer.   It takes a Real Man to Race an Ultra and an even Bigger Man to wear pink!
No correct replies to yesterday's jumble.  Answer:  Jon Sinclair, Keith Brantly, Kim Jones, Kim Pawalek. Legends all.