Linda and I volunteered at the DC West Invitational XC meet last night.  Our community, our team.  We're getting to know these young thin clads, I'm old enough to be grandpa to most.  There is a new excitement at DC West.  These kids understanding they are on the brink of something special.
The Valley 7 Lakes Marathon will directly benefit the XC team.  Six of our race committee members volunteering.  Our goal is new uniforms, shoes, and eventually much more.  38% of the DC West Falcons receive assistance.  Some of them run cross.  All are deserving.  And dream of running to their potential.   Ka-Kaw!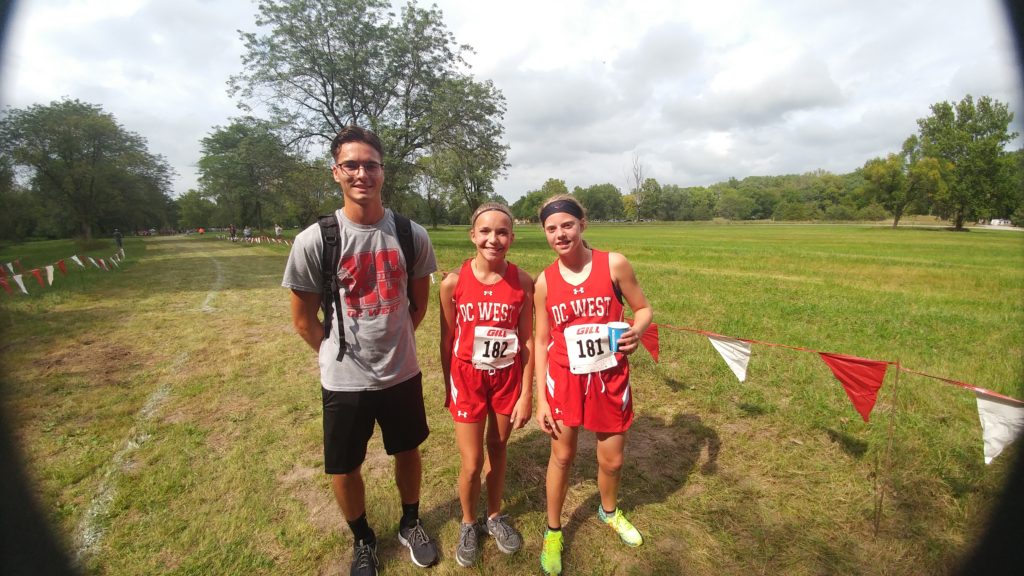 Devin Hall heads up the middle school program.  You will be hearing a whole bunch about Ellie McCarville (181) and her teammates over the next few years.  She will be joining freshman sensation Maddie Wilt next year to make the Falcons a real contender in the Class C division.  Devin is also our 7 Lakes Marathon graphic design committee chair.  High school head coach Dan Maline is our sponsorships chair.  This Falcon community.  Our community.  Ka-Kaw!