Linda and I had the privilege of riding lead bikes for the Midlands Half on Saturday.  The event had always been an enigma shrouded in mystery for your scribe.  I knew it was contested in December, started somewhere out in the country and is run with the wind.  All new to my road race management tool belt, this old dog learned a couple of new  tricks.  Thank you Coach Gerber for the opportunity.
The course starts in Valley.  Pancake flat for the first 11 miles, the Morningside overpass in Fremont, then another dime flat deuce to the finish.
Geography lesson-The race taking  advantage of the area's natural endless horizons, ala Valley Twin Rivers YMCA Half, Valley 7 Lakes Marathon, Valley Days 1500, and Waterloo's Two Rivers Winter Fitness Series.  Valley to Fremont, corridor of excellence in running.  If you want to run free and fast, if times are important to you, if you want to run to your potential, we bid you come run with us.
50 collegiate runners + a stalwart Chris McBratney toed the 33 degree start line.  Chasing the NAIA National Championships Marathon standards of 1:13:00 and 1:29:00, that race set for May 21 in Gulf  Shores, Alabama.  Chilly 15-20 mph winds out of the southwest accompanying the field.  The gun fired and 102 pink legs raced the wide open spaces.  Pushed along for the first half of the race, battling a nasty swirling wind for the second half.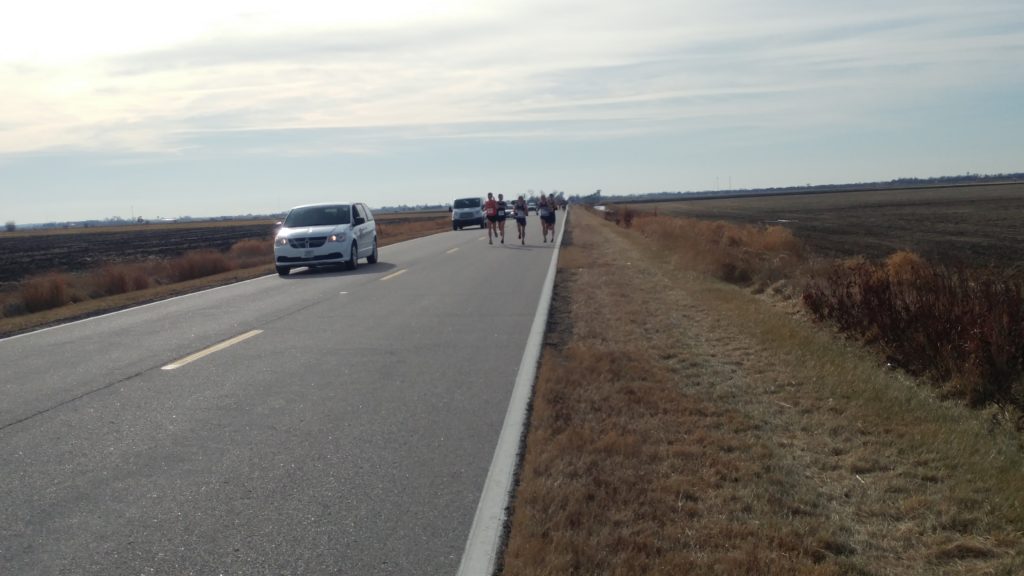 A picture worth a thousand words.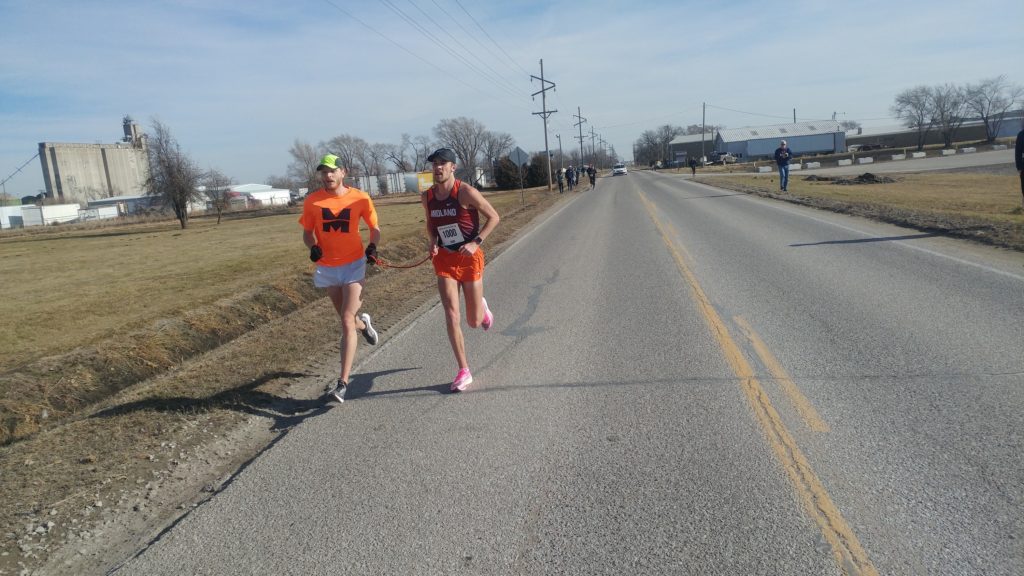 Tim Grundmayer (L) tethered to blind runner Alex France of Midlands.  Tim embraces his duties as a guide runner as much as his own competitive goals.
Braden Cumow of Dakota State (1st, 1:10:51) would separate from a pack of five at the 10K and stretch his winning margin over Alec Wick of Doane (1:11:44) and Jacob Vander Plaats(1:12:35), all three punching their tickets to Gulf Shores.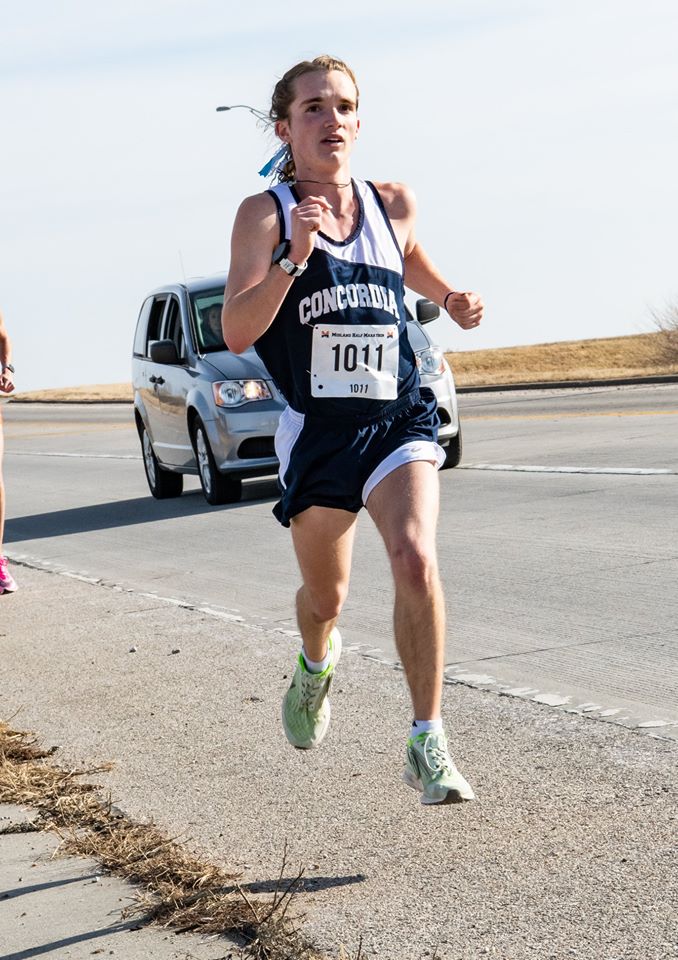 Wyatt Lehr of Concordia (9th, 1:14:58) bolstering my respect and admiration.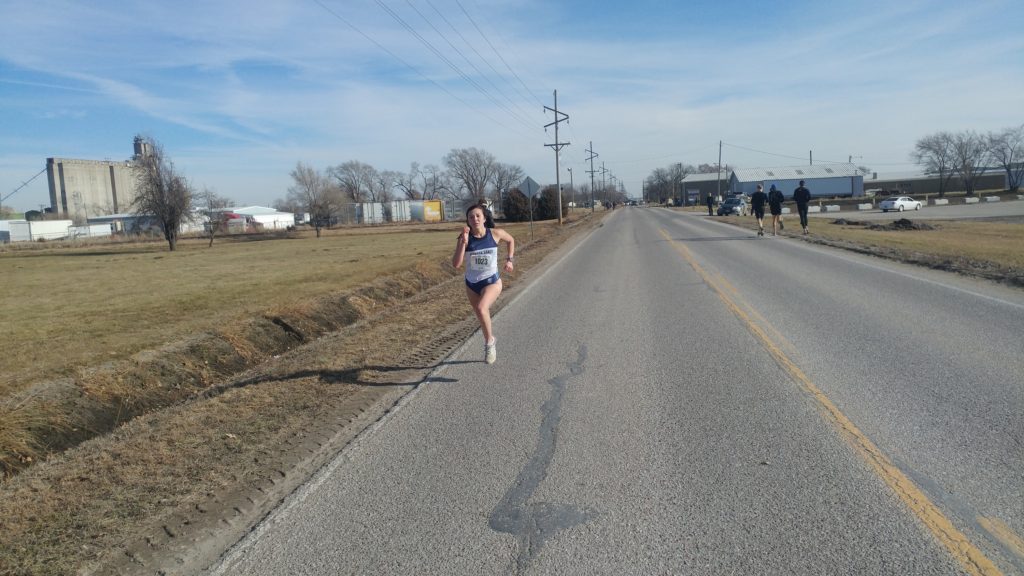 Dakota State teammates Jada Anderson (1st, 1:30:35) and Jacia Christiansen (1:30:58) leading the distaff side of the race.  Northwestern's Hunter Koepke (1:31:32)  rounding out the podium spots.
Thanks again Coach, looking forward to next year!