Potential Realized.  Personal Excellence.  Competition.
I've sung the praises of mi amigo Ino Cantu over the last few years.  El Viejo Mas  Rapido de todos!  The Fastest Old Guy of All.  En el mundo.  In the World.  My old buddy from San Marcos, Texas has done it again!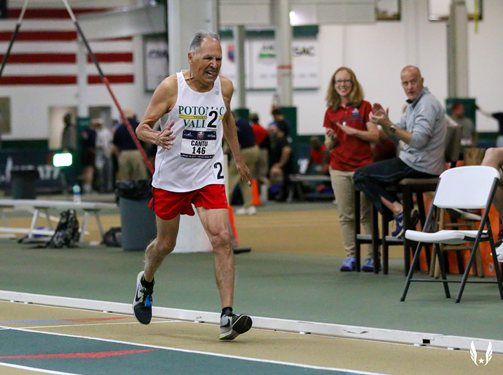 Inocencio Cantu at this past weekend's USATF Master's National Indoor Championships.  Ino is 85 years old and faster than us.  He set an American Record at 800 meters 3:38.62.  That's fast!  What really excited me though was his utter demolishing of the World Record in the mile for the 85-89 age group.  Ino knocked a mind boggling :45 off the previous mark running an amazing and blazing 7:46.94.  Ino old buddy, watching you race, it Never Gets Old.