Rest in peace Sam Amato.
Sam was a holdout.  A rebel.  His  own man.  Just the kind of fella I can respect.  Amato's Restaurant has been a favorite for the Omaha cognoscenti for generations.    Italian-American diner that once was featured on Diners Drive Inns and Dives.  Over 110 years in the family, the last 50+ under his care.  Ricotta pancakes,  what's not to love?
Sam held  fast as Ak-Sar-Ben Village sprung up around him.  Turned down millions as the Baxter Arena jumped out of his back lot.  THINK Total Healthcare right next door.  Sam wouldn't sell out.  Realized that there are more important things than money.  Friends.  Loyalty.  Community.  Good food.  Good memories.
Sam will be remembered for all of those.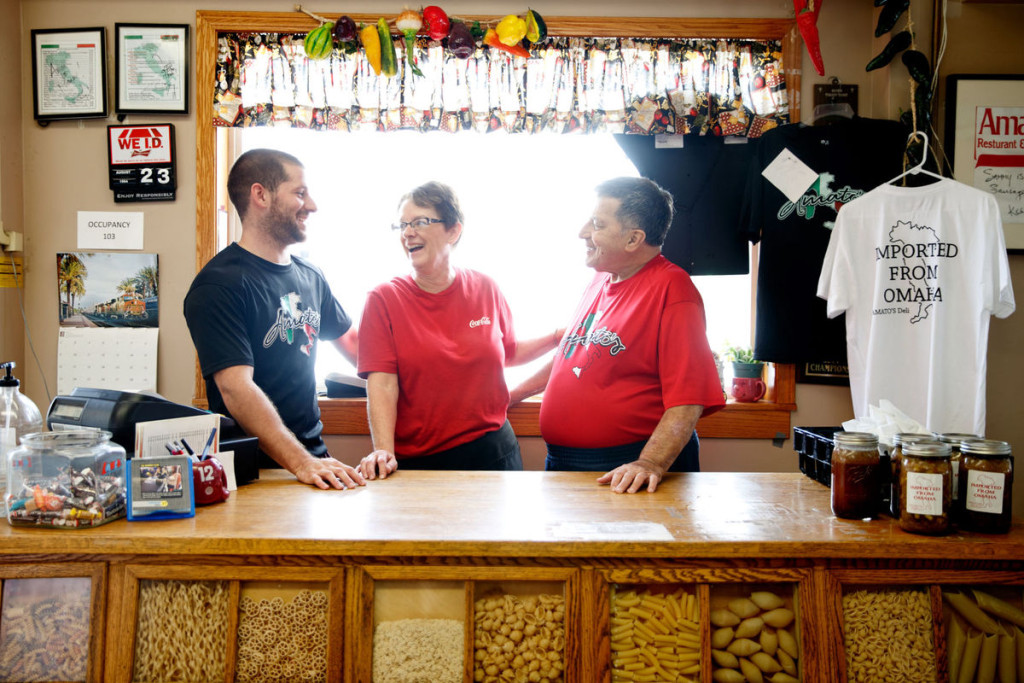 Sam (right) seemed to know every customer's name and favorite dish.  Omaha lost an institution Saturday.   My dear sweet Linda's dad (Coach Kunasek) grew up with Sam, it was always  a treat to take him to breakfast and listen to their tales of a harder, simpler time in Omaha.